Cornel West has said that Donald Trump is a catastrophe and a gangster, and Joe Biden is a slow disaster. If he were given only two choices, he said, he would regrettably vote for a slow disaster.
I wouldn't vote for a catastrophe or a slow disaster. The third choice is to put those criminals behind bars. They are the very people who have perpetually lied to the American people for decades. They lie every four years. They lie every year. And they are lying right now. They want your vote so that they can continue their dirty work and support the elite and oligarchs, the people who continue to play with the political remote control.
Trump again is a classic example. He said repeatedly throughout his presidential campaign that invading Iraq "was a big mistake."[1] Trump elaborated:
"Look at the war in Iraq and the mess that we're in. I would never have handled it that way. Does anybody really believe that Iraq is going to be a wonderful democracy where people are going to run down to the voting box and gently put in their ballot and the winner is happily going to step up to lead the county?
"C'mon. Two minutes after we leave, there's going to be a revolution, and the meanest, toughest, smartest, most vicious guy will take over. And he'll have weapons of mass destruction, which Saddam didn't have. What was the purpose of this whole thing? Hundreds and hundreds of young people killed. And what about the people coming back with no arms and legs? Not to mention the other side. All those Iraqi kids who've been blown to pieces. And it turns out that all of the reasons for the war were blatantly wrong. All this for nothing!"[2]
So far, so good. Yet in the same breath, Trump said: "You go and knock the hell out of the oil [in Iraq], take back the oil. We're going to have so much money."[3]
Invading Iraq was a mistake, but not taking the oil out of Iraq is also a mistake. Which is it, Trump? And how would he go about knocking "the hell out of the oil" without falling into the Neocon trap? Isn't invading other countries for personal and political gain part of the Neocon's ideological and diabolical worldview?
Trump has been talking on both sides of his mouth for years, and his supporters and enthusiasts don't seem to be paying much attention. Trump knows that the Iraq war alone will cost us at least six trillion dollars.[4]
As we have seen over the past four years or so, Trump is not really a person who has actually followed the moral law and political order. Like a squirrel that cannot really make up its mind, Trump changed his views twenty times within just a month! As the Washington Post correctly asserted, "Trump seems to be making up his own platform as he goes along."[5]
At one point, Trump seemed to be saying that we ought to stay out of Syria. At another point, he declared, "I will tell you what my plan will be…. You have to go in. You have to go in." Bill O'Reilly asked him, "With ground troops?" He responded: "Well, you bomb the hell out of them and then you encircle it, and then you go in."[6]
O'Reilly: "There's no way you can defeat them without invading." Trump: "I disagree." Ladies and gentlemen, this very contradiction happened on the same day during the same interview! Then at a different occasion, he said that we need to defeat ISIS because "We're going to have so much money."[7]
How would he use that money? Well, let's hear it from the horse's mouth: ""What I would do with the money that we make, which would be tremendous, I would take care of the soldiers that were killed, the families of the soldiers that were killed, the soldiers, the wounded warriors that are — see, I love them…."[8]
The last thing we should mention about Trump is that he has been subservient to the Israeli regime since the beginning of time. He has also allied with other terrorist states such as Saudi Arabia. Now, given all those incontrovertible facts, how would a moral and conscious individual freely vote for this man?
Then we have Joe Biden, the slow disaster. If Biden were really concerned about decent Americans, would he really nominate Kamala Harris has his running mate? Why didn't he pick a person like Tulsi Gabbard, the very lady who actually went to the Iraq war and witnessed what America was doing to that country? Gabbard has been an anti-war politician for decades and has clearly laid out a decent plan for foreign policy.
Gabbard would have been a great asset to Biden, but he chose to pick a candidate that would almost certainly prostrate before the Israeli regime and therefore sinks America into more debt and massive deaths in the Middle East. Gabbard was not even invited to participate in the 2020 Democratic presidential primaries. Biden and all the other Democrats threw her under the bus.
But who is actually supporting Biden at this present moment? Colin Powell! Some Americans are too young to remember that it was Powell and the Bush administration who knowingly lied about Iraq's weapons of mass destruction. The same lie will cost America at least six trillion dollars. In other words, by supporting Biden, the Neocons are back in style. Powell declared:
"I support Joe Biden because on Day One, he will restore America's leadership and our moral authority. He'll be a president who knows America is strongest when, as he has said, 'We lead both by the power of our example and the example of our power.' He will restore America's leadership in the world and restore the alliances we need to address the dangers that threaten our nation, from climate change to nuclear proliferation."
Did Powell ever apologize to the American people for lying about Iraq? Did any Bush administration ever come out and declare that they somehow misspoke? No. Jean Edward Smith, a biographer and the John Marshall Professor of Political Science at Marshall University, has written:
"Whether George W. Bush was the worst president in American history will be long debated, but his decision to invade Iraq is easily the worst foreign policy decision ever made by an American president."[9]
Other military historians and scholars such as Andrew J. Bacevich have said similar things.[10] So, should any decent American actually applaud Biden for receiving some blessings from a man who was instrumental in destroying almost an entire country and then sending the bill to the average American?
Of course not.
---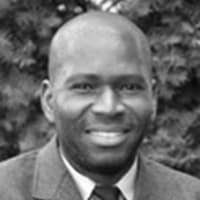 ATTENTION READERS
We See The World From All Sides and Want YOU To Be Fully Informed
In fact, intentional disinformation is a disgraceful scourge in media today. So to assuage any possible errant incorrect information posted herein, we strongly encourage you to seek corroboration from other non-VT sources before forming an educated opinion.
About VT
-
Policies & Disclosures
-
Comment Policy
Due to the nature of uncensored content posted by VT's fully independent international writers, VT cannot guarantee absolute validity. All content is owned by the author exclusively. Expressed opinions are NOT necessarily the views of VT, other authors, affiliates, advertisers, sponsors, partners, or technicians. Some content may be satirical in nature. All images are the full responsibility of the article author and NOT VT.