…from Sputnik News, Moscow
[ Editor's Note: The US Russia haters will have their hands full trying to trash the Lancet's glowing report about the Russian new vaccine getting an A+. Will Trump sanction the Russian manufacturers in response?
When I heard about the double vector vaccine it intrigued me that no one else was working on one like it. It seems the Russian scientists were more creative in their approach, not tied to traditional medical dogma.
The updated news shows that Russians have begun getting the shots, so the new vaccine has won the race for the first public deployment. Worldwide pharmacutical companies have not inquired yet into the cost to produce it, not wanting to be embarrassed by what will probably be the low number. 
China seems to be next in line for an initial deployment. With its having had the early head start dealing with Covid-19 and a much larger population to deal with, it has to get it right on the first attempt.
With Trump we have the eternal braggert and headline grabber who thinks that since media is free for him why not take credit for anything and everything, as they can't eat you.
"If I don't get re-elected I can always go back into reality TV, maybe a role where I am pretending to be President, so I don't let my secret service protection go to waste."
A lot of lives are on hold waiting for a proven vaccine which will quickly turn the financial futures market around so people who still have money will start spending it more freely.
A vaccine success would also prevent a housing market crash with the pending flood of mortgage defaults creating a real estate market flooded with repos. Cross your fingers, say your prayers, or stick long needles in your Trump voodoo doll, that we catch a break on this first vaccine.
Countries might be wise to consider paying Russia a licensing fee so they can manufacture domestically which would eliminate the Covid financial disaster much quicker. It does not take a genius to see that that would benefit everyone everywhere … Jim W. Dean ]

Jim's Editor's Notes are solely crowdfunded via PayPal
Jim's work includes research, field trips, Heritage TV Legacy archiving & more. Thanks for helping. Click to donate >>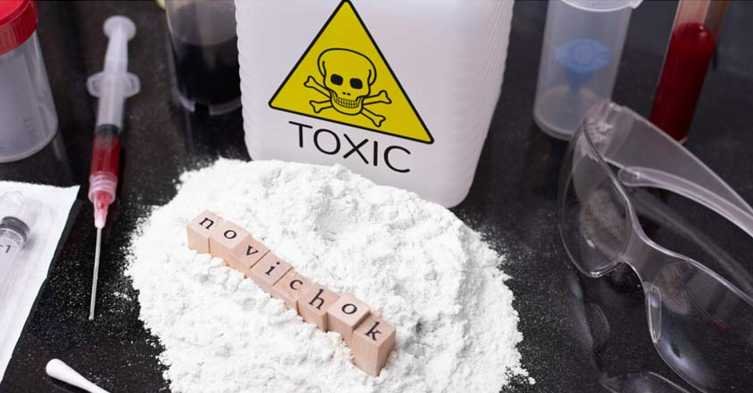 – First published … September 04, 2020–
Leading international scientific journal The Lancet has published the results of the first two stages of clinical trials for the Russian COVID-19 vaccine.
Sputnik has spoken to the vaccine developers at the Gamaleya Centre, Alexander Gintsburg and Denis Logunov, as well as the CEO of the Russian Direct Investment Fund Kirill Dmitriev, to find out what data the article cites and why it is so important for the global scientific community.
Today, less than a month after the Sputnik V COVID-19 vaccine was registered, the world's most influential scientific journal The Lancet has published the results of the first two stages of clinical trials, so highly-anticipated by both the Russian and international scientific community.
The article responds to foreign criticism and provides long-awaited clarity. The Russian scientists' development, which turned out to be the world's first registered coronavirus vaccine, is not only effective but safe.
Start of a Series of Publications
The Lancet has published the results of the first two stages of clinical trials and, according to the vaccine developers at the Gamaleya Centre, this is going to be the first step towards a series of publications about the Sputnik V vaccine in scientific journals.
"In September, a complete study of the vaccine in animals, primates, Syrian hamsters, transgenic mice, in which the vaccine has shown 100% protective efficacy (results in primates and Syrian hamsters were obtained before clinical trials), will be published. The first results of the ongoing post-registration clinical trial involving 40,000 volunteers will be published in October-November".
'Vaccine With Proven Safety'
The Sputnik V vaccine's safety is one of the main conclusions cited in the article. According to the first and second-stage clinical trial results, the scientists didn't find any serious adverse effects from the vaccine regarding any of the evaluated criteria. Not all candidate vaccines can boast of such results, some have noted up to 25% experiencing serious adverse effects.
Long-Term Immunity
The Lancet also cites scientific evidence of the Sputnik V vaccine's effectiveness. For example, evidence of the treatment's ability to launch a long-term immune response to the coronavirus in 100% of those vaccinated due to its unique two-stage introduction technology.
According to Denis Logunov, deputy research director at the Gamaleya Centre, a humoral and cellular immune response, which is enough to protect a person from COVID-19, has been observed in 100% of those vaccinated.
"The antibody levels in vaccinated volunteers was 1.4-1.5 times higher than in those who had recovered. For reference, Britain's AstraZeneca vaccine showed an antibody level roughly equal to the antibody level in those who had had the coronavirus infection".
Scientists at the Gamaleya Centre confirm that in the context of Sputnik V clinical trials, all of the volunteers developed T-cell immunity, represented by both CD4+ and CD8+ cells, making it possible to recognise and destroy coronavirus-infected cells.
'The Vaccine Will Work in 100% of Cases'
One of the scientific community's biggest fears regarding the use of human adenoviral vector vaccines — the technology used in Sputnik V — was the pre-existing immunity to adenoviruses in some people.
In other words, there was a concern that our immunity might not allow the required amount of human adenovirus into the body. This serves as a kind of "taxi" in the vaccine, delivering the outer shell genetic material of the coronavirus into the cells (it's important that the coronavirus itself doesn't enter the body with the vaccine, which completely eliminates the possibility of infection).
Due to people often getting sick with adenoviruses (like the common cold), they could have developed immunity, which theoretically could reduce the adenovirus vaccine's effectiveness. However, the results of the trials presented by the Gamaleya Centre scientists prove otherwise: pre-existing immunity doesn't affect the vaccine's effectiveness.
"We've chosen the optimal safe dosage, providing an effective immune response in 100% of those vaccinated, including those who have recently had adenovirus infections. This reduces the urgency of developing new vaccines based on untested platforms".
According to the representatives of the Gamaleya Centre, what is meant by unverified platforms are developments of some Western companies, that started out of concerns regarding human adenoviruses. Some of these developments, such as mRNA technology (Moderna's vaccine) or chimpanzee adenovirus (AstraZeneca's vaccine), have never been used to create registered vaccines.
Such drugs need long-term testing because of concerns regarding their effect on the body's reproductive functions or the possible high carcinogenic properties that lead to cancer, the centre concluded.
In the article, Russian scientists refer to studies about the safety of the platform on which the Sputnik V vaccine is based.
"Since 1953, more than 250 clinical trials have been carried out globally, and more than 75 international articles have been published confirming the safety of vaccines and drugs based on this platform", Denis Logunov explained.
"Human adenoviral vectors-based drugs have been used for over 15 years. In particular, these are Ebola vaccines and the anti-cancer Gendicine, which has been used in China for over 12 years".
Unique Two-Vector Technology
According to Alexander Gintsburg, Sputnik V's unique feature is using two adenoviruses, serotypes 5 and 26, in two separate vaccinations. Today, many experts recognise double vaccination as a factor that can significantly enhance immunity to the coronavirus.
However, if the same vector is used for two vaccinations, the immune system triggers defence mechanisms and begins rejecting the second-injection drug. This problem is solved by using two vectors in Sputnik V, which helps avoid the described neutralising effect.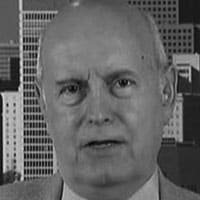 Jim W. Dean is VT Editor Emeritus.  He was an active editor on VT from 2010-2022.  He was involved in operations, development, and writing, plus an active schedule of TV and radio interviews.  He now writes and posts periodically for VT.
ATTENTION READERS
We See The World From All Sides and Want YOU To Be Fully Informed
In fact, intentional disinformation is a disgraceful scourge in media today. So to assuage any possible errant incorrect information posted herein, we strongly encourage you to seek corroboration from other non-VT sources before forming an educated opinion.
About VT
-
Policies & Disclosures
-
Comment Policy
Due to the nature of uncensored content posted by VT's fully independent international writers, VT cannot guarantee absolute validity. All content is owned by the author exclusively. Expressed opinions are NOT necessarily the views of VT, other authors, affiliates, advertisers, sponsors, partners, or technicians. Some content may be satirical in nature. All images are the full responsibility of the article author and NOT VT.