VT:  VT personnel, in two security conferences, one in Baghdad (January 2014) and Baghdad (December 2015) presented to regional governments the simple truth, that ISIS and al Qaeda, along with dozens of other fake terror groups are a manifestation of world organized crime.
They exist in the region sponsored by Israel and Saudi Arabia but primarily aided by the CIA, MI 6, RAW and Turkish military intelligence. Their primary goal is looting nations and fomenting human suffering.
This is important for several reasons, key among them that the ISIS organization in Lebanon, Islamic Wahhabist, is controlled by the Saudi Embassy, is aligned with Israel and is strongly backed by the current government in Beirut.
Going after ISIS is a first challenge to the Israeli nuclear attack and to the role France has offered as protector of Lebanon as a platform against Syria.
French policy in the region has many experts now looking at Macron's actions as trying to save Netanyahu from prison and demonstrate that as with Trump, Macron himself is deeply compromised and a threat to France.
from Al Manar TV
The Lebanese Army Command's Orientation Directorate issued a communiqué on Saturday, indicating that "the Army Intelligence Directorate managed to arrest members of a terrorist cell linked to the ISIL terrorist organization that was in the process of carrying out security activities inside Lebanon.
"The communiqué added that the investigations showed that the commander of that cell is the terrorist in hiding, Khaled Al-Talawi, whose car was used by the perpetrators of the Kaftoun crime, which occurred on 8/21/2020.The terrorists used the car to move to Kaftoun, Koura, when they were stopped by the municipal police. Consequently, the militant criminals opened fire, killing three municipal policemen.
After alleged Nukes against Beirut, Israeli Phosphorus Bombs Fell on Lebanon Borders
from Syrian Observatory for Human Rights
The Lebanese army has arrested a terrorist cell linked to ISIS, it said on Saturday. The cell was reportedly carrying out operations inside Lebanon. "The terrorist cell members were arrested in a series of security operations in the North and Bekaa regions on different dates, and it was found that they had received military training and collected weapons and war ammunition," the army said in a statement.
Lebanese soldiers and civilians gather near the site of an ISIS-claimed twin bombing in the area of Burj Al Barajneh in Beirut's southern suburbs on November 13, 2015
The commander of the cell was identified as Khaled Al Talawy, the army said. ISIS has been damaged to the point that it does not hold any territory in Syria or Iraq any more. But its fighters still operate in some parts of Syria and Iraq, mostly in the vast uncontrolled border areas.
Syria: 76 leaders ISIS among Turkish mercenaries, also killers of Us ranger Kassig and activist Hevrin. Priest murdered
In 2015, Lebanese Shiite militant group Hezbollah declared war on ISIS after the extremists launched an offensive in northern Lebanon. The Shiite militia once fought an Al Qaeda-linked and other rebel groups along the border that connects Lebanon and Syria. Its leader Hassan Nasrallah vowed to eradicate ISIS' presence in the country and its threat has been minimal for the most part.
"Beirut Massacre for a Missile!". Lebanon President and Italian Military Expert said. "Thermal rings the proof"
The Lebanese army also fought ISIS but did not engage in joint operations with Hezbollah for fear of angering the international community. Washington classifies the Iran-backed Hezbollah as a terrorist group. The Lebanese Shiite group has had a strong presence in northern Lebanon since 2015 after it defeated Syrian Sunni rebels who had controlled local villages and towns.
ISRAEL ON WAR WITH LEBANON. US AIRSTRIKES BREAK CEASEFIRE IN SYRIA
Many rebels, alongside thousands of Sunni refugees fleeing violence and Hezbollah's control over their towns, took shelter on the Lebanese side of the border strip.
Hezbollah has provided critical military support to President Bashar Al Assad during Syria's six-year-long war. Its Lebanese critics oppose Hezbollah's role in the Syrian war. North-east Lebanon was the scene of one of the worst spillovers of Syria's war into Lebanon in 2014, when ISIS and Al Qaeda-linked militants attacked the town of Arsal.
14 Thousand Jihadist Troops in Libya for Turkey Blitz alongside US Weapons' Lobby, NATO's Deep State & NWO
*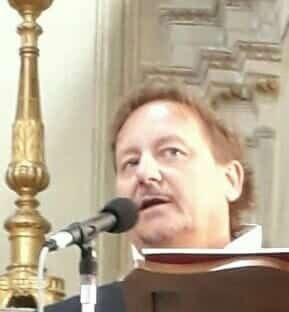 Fabio is Director and Editor of Gospa News; a Christian Information Journal.
Fabio Giuseppe Carlo Carisio, born on 24/2/1967 in Borgosesia, started working as a reporter when he was only 19 years old in the alpine area of Valsesia, Piedmont, his birth region in Italy. After studying literature and history at the Catholic University of the Sacred Heart in Milan, he became director of the local newspaper Notizia Oggi Vercelli and specialized in judicial reporting.
For about 15 years he is a correspondent from Northern Italy for the Italian newspapers Libero and Il Giornale, also writing important revelations on the Ustica massacre, a report on Freemasonry and organized crime.
With independent investigations, he collaborates with Carabinieri and Guardia di Finanza in important investigations that conclude with the arrest of Camorra entrepreneurs or corrupt politicians.
In July 2018 he found the counter-information web media Gospa News focused on geopolitics, terrorism, Middle East, and military intelligence.
His articles were published on many international media and website as SouthFront, Reseau International, Sputnik Italia, United Nation Association Westminster, Global Research, Kolozeg and more…
His investigations was quoted also by The Gateway Pundit, Tasnim and others
He worked for many years for the magazine Art & Wine as an art critic and curator.
ATTENTION READERS
We See The World From All Sides and Want YOU To Be Fully Informed
In fact, intentional disinformation is a disgraceful scourge in media today. So to assuage any possible errant incorrect information posted herein, we strongly encourage you to seek corroboration from other non-VT sources before forming an educated opinion.
About VT
-
Policies & Disclosures
-
Comment Policy
Due to the nature of uncensored content posted by VT's fully independent international writers, VT cannot guarantee absolute validity. All content is owned by the author exclusively. Expressed opinions are NOT necessarily the views of VT, other authors, affiliates, advertisers, sponsors, partners, or technicians. Some content may be satirical in nature. All images are the full responsibility of the article author and NOT VT.