Titanic and The Reader star Kate Winslet has recently come out and declared that both Woody Allen and Roman Polanski were "fucking disgraceful" to work with. Winslet declared:
"It's like, what the fuck was I doing working with Woody Allen and Roman Polanski? It's unbelievable to me now how those men were held in such high regard, so widely in the film industry and for as long as they were. It's fucking disgraceful.
"And I have to take responsibility for the fact that I worked with them both. I can't turn back the clock. I'm grappling with those regrets but what do we have if we aren't able to just be fucking truthful about all of it?"[1]
Is Winslet really sorry for working with people like Allen and Polanski? Hardly. She is apologizing now because virtually everyone is pointing fingers at those people, that they are pedophiles and that they have been involved in preying on the young and restless.
As E. Michael Jones once put it, people like Winslet were "Hollywood's willing executioners," largely because they sold themselves for money, power, and fame at the expense of sexualizing much of the culture.[2] People like Winslet were more than willing to be objectified in movies and even on sex tapes. Keep in mind that it was Winslet who said unequivocally:
"I like exposing myself. There's not an awful lot that embarrasses me. I'm the kind of actress that absolutely believes in exposing myself."[3]
Even The Independent, of all places, reported that Winslet was sexually boundless in movies:
"This is an actress who has made a virtue out of fearlessness. She appeared in her underwear in her first movie, Heavenly Creatures, at the age of 19, in which she also had her first onscreen kiss – with another girl; she enacted a shockingly graphic birth scene in Jude two years later.
"She stripped and peed on camera in Holy Smoke. In Romance and Cigarettes, released last year but made a mere eight weeks after the birth of her son, Joe, she squeezed her ample breastsinto Agent Provocateur underwear to seduce James Gandolfini."[4]
Winslet is condemning Allen and Polanski for having sex with minors in real life, but Winslet could never tell her audience why she decided to have sex with a minor in The Reader, which the Huffington Post itself called "child pornography."[5]
Whenever actresses like Kate Winslet overstep their bound and transgress the moral law in movies like The Reader, other celebrities and much of the Hollywood industry call this form of sexualization of the culture "art." To them, producing movies which seek to overthrow the moral order is just about artistic expression.
We are now facing an obvious contradiction: Winslet is calling out Allen and Polanski for treading on the same sexual epistemology that Winslet has been professionally advancing for years! Did not 36-year-old Hanna Schmitz (Kate Winslet) teach 15-year-old Michael Berg (Ralph Fiennes) how to have sex? Did not the Washington Post declare that Winslet had a "bravura performance" in The Reader?[6] Didn't Hollywood Reporter claim that Winslet ought to be praised for her "gutsy, intense performances"?[7]
Having a license to produce pornography to young and impressionable children everywhere and even on the Internet is freedom. But using that very principle to act on it is an unpardonable sin. Winslet and others cannot have it both ways.
This is not a defense of what Allen and Polanski have done. In fact, we have written in the past about both men, that they ought to be behind bars for the rest of their natural lives. What we are saying here is that Winslet was essentially covering her ass. She wants to bring in the moral pendulum whenever it is in her favor. But she constantly disregards the same principle whenever she walks on the set of any of her films.
Winslet claims: "I don't know a single girl, actually, who hasn't experienced some level of harassment on that level [in Hollywood]. Even if they're just words, they're so powerful. It's like bullying."[8] So does Winslet think that she is really representing women by prostituting in movies? If that is the case, then women everywhere ought to revolt against what Winslet and other prostitutes and whores in Hollywood are doing.
---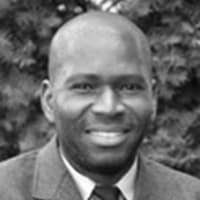 ATTENTION READERS
We See The World From All Sides and Want YOU To Be Fully Informed
In fact, intentional disinformation is a disgraceful scourge in media today. So to assuage any possible errant incorrect information posted herein, we strongly encourage you to seek corroboration from other non-VT sources before forming an educated opinion.
About VT
-
Policies & Disclosures
-
Comment Policy
Due to the nature of uncensored content posted by VT's fully independent international writers, VT cannot guarantee absolute validity. All content is owned by the author exclusively. Expressed opinions are NOT necessarily the views of VT, other authors, affiliates, advertisers, sponsors, partners, or technicians. Some content may be satirical in nature. All images are the full responsibility of the article author and NOT VT.