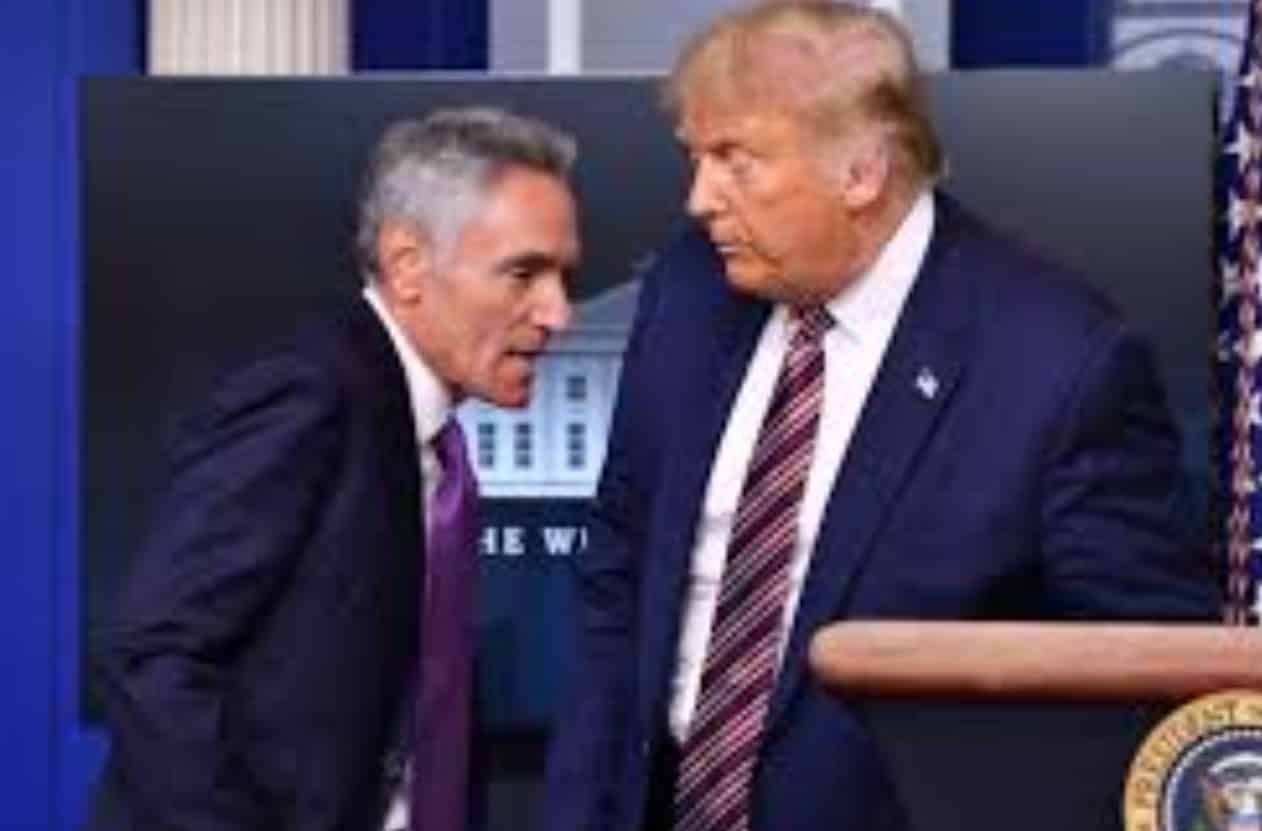 VT:  VT uses its own sources for information on COVID and has always been correct, just check.  We don't 'click bait' or play games.
This is the truth.  There is NO false positive issue with COVID.  Deaths are 209,454 that we know of but we have very good reason to suspect they are much much higher, not lower at all.  We can prove that the White House is altering counts.  We HAVE PROOF which we will give to the FBI this week.
The current death rate, based on testing results less closed cases, cures v. deaths, is 4.39 percent:
The graph above proves alone that there are NO false positives.  If there were, this means a much higher percentage are dying. Lying about these things is cruel and childish. If you want to do your own math, simply go here.
What we are finding is that, in many counties where they report NO patients being hospitalized, all patients are sent to one hospital and their reports are "lost."  We have evidence of this.  We are also finding patients being "turfed" in nursing homes, not to free hospital beds, which are largely empty, but to hide infection numbers to back Trump's wild claims.
Scott Atlas gained his expertise as a virologist while working as a commentator at Fox News.  Trump saw him, hired him, not for his expertise, he has none.  Trump liked him because he is short. Trump, who wears massive lifts in his shoes, likes short people around him.  It's why he keeps Fauci around, who actually knows what he is doing.
When wearing normal shoes, small children tower over him.  He hates that.  If only we were kidding.  A reminder about the history of Trump's base:
As has been the case over and over and over, Trump turned to a neocon who puts superstition above science to aid in the murder of now well over 200,000 Americans and come up with a plan to kill over 2 million more with fake 'herd immunity,' something that doesn't work with COVID diseases as immunity goes away with the disease.
Scott Atlas did go to medical school.  He reads X Rays in a basement and has no experience whatsoever with health administration or infectious diseases.  The world is full of crazy doctors, but all of us know that.  Now we have to wonder about him as a radiologist as well, lots of them are fuckups.
Atlas is from the nutso think tank, the Hoover Institution that sent America into Iraq and Afghanistan and is pushing for war with Iran.
YouTube community guidelines was forced to take down his COVID video for spreading hoaxes.  Normally we don't like YouTube but they had it right here.  Rand Paul is peddline his crap and, combined, they are murdering America.
"Many of his opinions and statements run counter to established science, and, by doing so, undermine public-health authorities and the credible science that guides effective public health policy," the letter said.
Scott Atlas is a radiologist. I'm a doctor of health administration. That means I'm actually more qualified to advise the task force, but I was removed from the federal government because my podcast was mean to trump. https://t.co/fDCSRe0q7I

— Allison Gill (@allisongill) September 20, 2020
Guardian: The director of the Centers for Disease Control and Prevention (CDC) was overheard on a phone conversation aboard a commercial flight saying a lead member of Donald Trump's coronavirus taskforce has been spreading misinformation about the pandemic.
"Everything he says is false," says CDC head Robert Redfield, in overheard phone call, of new Trump COVID-19 adviser Dr. Scott Atlas https://t.co/SVU24JHUB2

— Jonathan Lemire (@JonLemire) September 28, 2020
Dr Robert Redfield was overheard by an employee of NBC News on a flight from Atlanta to Washington. According to NBC, Redfield criticized Scott Atlas, a radiologist and Fox News talking head added to the taskforce last month.
"Everything he says is false," Redfield said about Atlas, NBC reported. Redfield later confirmed he had been talking about Atlas.
Scott Atlas contradicts the CDC director's sworn testimony about what percentage of the US population is susceptible to coronavirus infection and says the American public should believe him instead of the CDC pic.twitter.com/eGsQOStADO

— Aaron Rupar (@atrupar) September 23, 2020
Atlas, who has no background in infectious diseases but who appears to have the best current access to Trump of any medical adviser, has been frequently criticized by the scientific and medical communities for offering what public health professionals say is bad advice about coronavirus.
Atlas has misleadingly called into question the efficacy of masks and social distancing, has echoed Trump's call for reopening schools, and perhaps most controversially has support the purposeful contraction of the virus by young people to create so-called "herd immunity".
Dr. Robert Redfield, speaking with a colleague, suggested Dr. Scott Atlas, who is on the White House coronavirus task force, is providing Trump with misleading data about the efficacy of masks, young people's susceptibility and herd immunity, NBC reports. https://t.co/jf4jk3uDCK

— CNN (@CNN) September 28, 2020
Public health experts warn that the viability of a "herd immunity" against coronavirus without a vaccine is unknown, given uncertainty about levels and duration of immunity in individual cases. They also say that achieving "herd immunity" would involve millions of infections and unknown thousands of cases of serious illness and death.
ATTENTION READERS
We See The World From All Sides and Want YOU To Be Fully Informed
In fact, intentional disinformation is a disgraceful scourge in media today. So to assuage any possible errant incorrect information posted herein, we strongly encourage you to seek corroboration from other non-VT sources before forming an educated opinion.
About VT
-
Policies & Disclosures
-
Comment Policy
Due to the nature of uncensored content posted by VT's fully independent international writers, VT cannot guarantee absolute validity. All content is owned by the author exclusively. Expressed opinions are NOT necessarily the views of VT, other authors, affiliates, advertisers, sponsors, partners, or technicians. Some content may be satirical in nature. All images are the full responsibility of the article author and NOT VT.