Iran hawk Bolton admits receiving 'tens of thousands of dollars' from MKO
…from PressTV, Tehran
[ Editor's Note: Despite Rudi Giuliani's growing exposure as a flagrant shill for Trump, he continues to get away scot free for his supporting the terrorism of MKO, along with his cohort John Bolton.
Despite the extensive public evidence of supporting terrorist groups against Iran and Syria, US entities without diplomatic immunity continue to walk around without the slightest concern of being arrested for aiding and abetting terrorism charges that a rookie prosecutor could easily handle, if allowed to do so.
Iran's pleas to the US and even the EU to stop supporting MKO have been ignored.
"MEK is, by all means, a terror cult. Europe is home to this rogue entity and American taxpayers' money has funded the atrocities of this corrupt grouplet. Both have hands in the massacre of innocent Iranians by MEK," the Ministry tweeted late on Sunday.
Iran's Foreign Ministry spokesman, Seyed Abbas Mousavi, earlier last week condemned Western countries for their unbridled support for this terrorist cult, saying the MKO supporters have the blood of thousands of Iranians on their hands.
The current and continuing swamp of international chaos of fake wars, trade battles and bio-warfare tainted pandemics creates a lot of smoke for MKO and others to fly below the radar.
All those entities involved in their parasitic financial and geopolitical exploitation of our fake war on terror that morphed into a 'war of terror', have virtually gone unpunished. Removing Trump will be but one step in the process needed to turn the battle around.
We must pace our expectations for this being a life long struggle, and not end up on the victim list ourselves, which we have been with the Trump Terror … Jim W. Dean ]

Jim's Editor's Notes are solely crowdfunded via PayPal
Jim's work includes research, field trips, Heritage TV Legacy archiving & more. Thanks for helping. Click to donate >>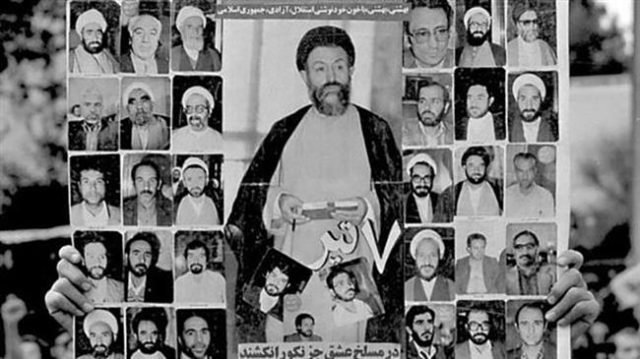 – First published … October 17, 2020 –
Former US national security advisor John Bolton has admitted to receiving tens of thousands of dollars from the anti-Iran terrorist cult of Mujahedin-e-Khalq Organization (MKO) at a time when the group was still a banned terrorist outfit and not removed from the Washington's black list.
In an interview with Al Jazeera's Presenter Mehdi Hassan, the Iran hawk was asked to expound on his long-time animosity with the Islamic Republic as well as his relationship with the MKO, which has long been responsible for the death, assassination and torture of thousands of Iranians.
"How much of your antipathy towards Iran is to do with geopolitics, and how much is to do with the fact that you have a long association with a group called MKO which was once a terrorist group banned by the state department while you worked there," Hassan asked Bolton.
"You don't mention that in your book; I looked in your book and there was no mention of the MKO. I think you took tens of thousands of dollars for several speeches. I just wonder how much that influences you policy on Iran?" the Al Jazeera's presenter queried.
The former US national security advisor adopted a confident posture and responded, "You know that I took tens of thousands of dollars for speeches in liberal universities in the United States."
Bolton, however, tried to pass the buck by saying, "The fact is that [former US secretary of state] Hillary Clinton, perhaps someone you support, took the MKO off the US list of terrorist organizations."
The answer by Bolton was swiftly rejected by Hassan, who argued that "She took it off in 2012 and you spoke with them in 2010 when they were still a banned group."
While Bolton was still trying to conceal the fact, Hassan asserted that "you were in Paris speaking at an MKO rally in 2010 when they were still a banned group according to the State Department."
The MKO has conducted many assassinations and bombings against Iranian officials and civilians since the 1979 victory of Iran's Islamic Revolution. It notoriously sided with former Iraqi dictator Saddam Hussein during his 1980-88 war on Iran.
Out of the nearly 17,000 Iranians killed in terrorist assaults since the Revolution, about 12,000 fell victim to the MKO's acts of terror.
The terrorist outfit was on the US list of terrorist organizations until 2012. Major European countries, including France, have also removed it from their blacklists. The anti-Iran terrorists enjoy the freedom of activity in the US and Europe and even hold meetings with American and EU officials.
Europe is home to the rogue entity and American taxpayers' money has funded the atrocities of the corrupt grouplet.
Bolton, along with US and European figures, including President Donald Trump's personal lawyer Rudy Giuliani, have already attended several annual conferences held by the anti-Iran terrorist group in Albania.
Trump has said his administration is not seeking regime change in Tehran but Iranian officials have rejected the claim, saying the US would have definitely done so if it could.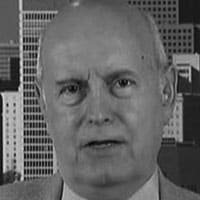 Jim W. Dean is VT Editor Emeritus.  He was an active editor on VT from 2010-2022.  He was involved in operations, development, and writing, plus an active schedule of TV and radio interviews.  He now writes and posts periodically for VT.
ATTENTION READERS
We See The World From All Sides and Want YOU To Be Fully Informed
In fact, intentional disinformation is a disgraceful scourge in media today. So to assuage any possible errant incorrect information posted herein, we strongly encourage you to seek corroboration from other non-VT sources before forming an educated opinion.
About VT
-
Policies & Disclosures
-
Comment Policy
Due to the nature of uncensored content posted by VT's fully independent international writers, VT cannot guarantee absolute validity. All content is owned by the author exclusively. Expressed opinions are NOT necessarily the views of VT, other authors, affiliates, advertisers, sponsors, partners, or technicians. Some content may be satirical in nature. All images are the full responsibility of the article author and NOT VT.