We have reported in the last two articles that the Trump administration and the Israeli regime are in bed with one another. One can say that there is sort of incestuous relationship between these two entities. We have also said that Trump is willing to move heaven and earth in order to do Israel's dirty work. Even the New York Times, of all places, did not hesitate to report that Trump was and almost certainly still is working hard to attack Iran.
Recent developments have shown that we have been right on target in saying that Trump is actually fulfilling Israel's satanic plan in the Middle East. In an article entitled, "Iran Accuses Israel of Using the Last Days of Trump to Assassinate Nuclear Mastermind," the Daily Beast itself has recently reported:
"Mohsen Fakhrizadeh, dubbed 'the father of Iranian regime's nuclear bomb,' died from his injuries in hospital after an armed group of assassins fired on his car in Absard, east of capital Tehran, on Friday.
"Israeli Prime Minister Benjamin Netanyahu has previously shown a keen interest in the scientist. At a 2018 news conference, he discussed Fakhrizadeh's role in Iran's nuclear program and added: 'Remember that name.' Israel was accused of carrying out a string of assassinations of Iranian nuclear scientists between 2010 and 2012.
"Hossein Dehghan, an adviser to Iran's supreme leader, acknowledged the assassination on Twitter and appeared to link its timing to the demise of Donald Trump's presidency. 'In the last days of their gambling ally's political life, the Zionists seek to intensify and increase pressure on Iran to wage a full-blown war,' Dehghan wrote.
"Trump hasn't commented on the attack, but retweeted a statement saying the killing was a 'psychological and professional blow for Iran.' The killing is likely to complicate President-elect Joe Biden's efforts to return America to the Iran nuclear deal which was abandoned by Trump."[1]
Neither Israel nor the Trump administration can simply wash their hands and say that they are completely innocent. It simply doesn't add up at all. And if you think it does, consider the fac that Obama himself had to tell Israel to stop killing Iranian scientists.[2] Back in 2018, Israeli writer and journalist Ronen Bergman declared: "Israeli Prime Minister Benjamin Netanyahu plots with U.S. President Donald Trump against an Iranian nuclear agreement that both men have trashed as nothing more than a pathway to a bomb…"[3]
Quoting Tamir Pardo, "the right-hand man to the Mossad's legendary director at the time," Bergman said: "Israel has three options. One: to conquer Iran. The second: to bring about a change in the regime in Iran. The third: to convince the current political echelon that the price they'll pay to continue the nuclear project is greater than what they can gain by stopping it."[4] Not one of those options is compatible with the rule of law.
In short, Israel has been involved in assassinating Iranian scientists since the beginning of time. If that still doesn't convince you, then pick up some scholarly and investigative studies on how Israel has been assassinating perceived enemies for decades:
Spies Against Armageddon: Inside Israel's Secret Wars, by Dan Raviv and Yossi Melman
Mossad: The Greatest Missions of the Israeli Secret Service, by Michael Bar-Zohar and Nissim Mishal
Gideon's Spies: The Secret History of the Mossad, by Gordon Thomas
Rise and Kill First: The Secret History of Israel's Targeted Assassinations, Ronen Bergman
All these studies have been written by Jews and Israelis. So, there is no doubt that both the Trump administration and Israel are behind the assassination of Iranian nuclear scientist Mohsen Fakhrizadeh. The only nations that are allowed to do diabolical things like this are Israel and the United States. And they want to tell us all that they have no clue as to why there is a growing anti-Israeli reaction around the world? And they want to equate this anti-Israeli reaction with anti-Semitism?[5]
Then perhaps these people are the dumbest animals on planet earth.
---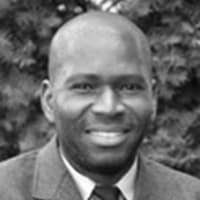 ATTENTION READERS
We See The World From All Sides and Want YOU To Be Fully Informed
In fact, intentional disinformation is a disgraceful scourge in media today. So to assuage any possible errant incorrect information posted herein, we strongly encourage you to seek corroboration from other non-VT sources before forming an educated opinion.
About VT
-
Policies & Disclosures
-
Comment Policy
Due to the nature of uncensored content posted by VT's fully independent international writers, VT cannot guarantee absolute validity. All content is owned by the author exclusively. Expressed opinions are NOT necessarily the views of VT, other authors, affiliates, advertisers, sponsors, partners, or technicians. Some content may be satirical in nature. All images are the full responsibility of the article author and NOT VT.