Qassem Soleimani's assassination exposed the emptiness of the US war on terror
…by Alireza Hashemi, Tehran
[ Editor's Note: This is Iranian geo-political journalist Ali Hashemi's first article for VT, on the first anniversary of the Trump assassination of Iran's national hero, General Soleimani, which will have a long lasting effect on US-Iran relations.
And it is ironic that Trump's presidency has crashed and burned in this anniversary week, a self immolation via his outrageous attempt to steal the election from former Vice President Biden this Thursday during the Congressional certification, which will seal his fate as the scoundrel that he is.
Over fifty court proceedings have ruled against Trump's fake claims of massive voter fraud, with his own judicial appointees ruling consistently against him, even including his 6 to 3 packed Supreme Court. Could the spirit of General Soleimani be smiling while Trump is in the process of doing a political drone strike on himself? … Jim W. Dean ]
First published … January 03, 2021
The year 2020 was started shockingly for the world, as it saw one of Iran's most senior generals being assassinated by US drones in Iraq, stoking fears that a war pitting Washington and Tehran could soon become a reality.
The US assassination of then-IRGC's Quds Force commander Qassem Soleimani, one of Iran's most senior and most popular military commanders, marked a new phase in the long-running standoff between the two governments.
American officials described the assassination a "targeted killing", claiming that Soleimani was planning "imminent attacks" on US diplomats and military personnel. And the mainstram media took this for granted, parroting the dubious US rationale without any skepticism.
But that claim was challenged in a matter of hours, when then-Iraqi Prime Minister Adil Abdul-Mahdi said Soleimani was on a peace mission to discuss a diplomatic rapprochement between Iran and Saudi Arabia.
The US officials also raised a host of other allegations, including that Soleimani was somehow involved in the 9/11 attacks. The most serious charge was that Soleimani was responsible for the death of over 600 American servicemen at the hands of Iraqi militia following the US invasion of the country.
But this claim is still in need of conclusive evidence, particularly as the Iraq war – that left at least half a million casualties – saw thousands of attacks against US forces by various groups.
Risking war to prevent war
Few observers could buy the US government's justification for murdering Soleimani, considering America's long history of lying to manufacture support for preexisting military agendas.
The allegations resembled US claims in 2003 that a preemptive invasion of Iraq was necessary to avoid WMD attacks that were proven non-existent. This time, US President Donald Trump had committed an attack that was sure to invite escalation to "stop a war with Iran" and to prevent attacks that were not on the way.
Surprisingly, days later, it was revealed that US Secretary of State Mike Pompeo had advised Trump to assassinate Soleimani late 2018, well before any attacks were "imminent."
Former national security advisor John Bolton confirmed this by tweeting Soleimani's assassination was "long in the making".
Interestingly, an analyst revealed that the whole claim that the general was behind American deaths has grown out of a propaganda figure created by former US vice president Dick Cheney when he was trying to bolster the case for a war on Iran.
Hero or villain?
The attack drew unanimous praise from US politicians, Democrats and Republicans alike.
And while social media was flooded with posts voicing fear about the attack, the mainstream media were dutifully framing General Soleimani as a terror leader, someone in the league of Osama bin-Laden and Abu Bakr al-Baghdadi, and therefore framing the attack as a legitimate act in America's long war on terrorism.
Ironically, the commander was on the same side with Washington when the US launched the so-called war on terror in the aftermath of 9/11, providing military and intelligence assasitance to the US war in Afghanistan and leveraged its close ties with the anti-Taliban Northern Alliance to help topple the Taliban regime.
Year later, the commander was effectively leading the campaign to drive ISIS out of western Iraq in 2014 and 2015, before US forces were ready to engage in the war.
While the West was mysteriously slow to react, Soleimani and his group of advisors brought together Iraqi forces—including Kurds and Shias—and built the main fighting force against ISIS.
Soleimani himself was often seen on battlefields guiding Iraqi forces in the war against Islamic State, playing an integral role in a 2014 operation to break siege of Amirli and a 2015 operation to retake Tikrit from ISIS.
And when US and British forces finally joined the fight against ISIS, they found themselves on the same side as Iran.
My enemy's enemy
In fact, it appears the US attack targeted Soleimani at the expense of the war against terror Washington has claimed to pioneer since 9/11. The US strike killing Soleimani put the global fight against ISIS and similar terrorist outfits in jeopardy, opening the door to their resurgence.
Washington knows this much better than any other government, considering its vast presence in Iraq and the region. A plausible explanation is that the US seems content to pursue its "maximum pressure" at all costs, ignoring far-reaching ramifications of its strategies.
A darker explanation is that the US actually benefits from the rise of ISIS-like terrorism and the terror operation was partly aimed at weakening the anti-terror fight in Iraq and Syria. This is not surprising, considering the fact the US has long been encouraging the growth of Wahhabism, the main ideology adopted by ISIS, Al-Qaeda and numerous other extremist groups.
Mohammad bin Salman, the acting leader of Saudi Arabia, has openly admitted that the US asked the country to promote Wahhabism throughout the world since 1980s.
Wahhabi groups are a natural enemy of Shia Iran, as the ideology deems Shia Muslims apostates punishable by death. And the US has shown to be true believer in "the enemy of my enemy is my friend" strategy.
In the 1980s, they formed an unholy alliance with extremists to push the Soviet Union out of Afghanistan. And in Syria, the US has all but allied with Al-Qaeda in order to overthrow President Bashar al- Assad.
Further streghtening the possibility that the US assassination of Soleimani was aimed at weakening the anti-terror fight , there are considerable evidence the US has directly and indirectly supported ISIS. Many experts believe that without the Iraq invasion in 2003, ISIS would not have existed today.
Michael Flynn, a former U.S. intelligence chief, said in an interview with German media and another interview with Al-Jazeera that the 2003 invasion of Iraq fueled the creation of ISIS.
And President Trump has frequently described his predecessor, Barack Obama, as the "founder of ISIS". This might not be out of touch with reality, considering reports accusing CIA of funneling weapons and money through some countries in the region to groups like ISIS and al-Qaeda.
Machiavellian ways
One can't read minds of US leaders, but the assassination of Qassem Soleimani seems to be part of a new pattern of pressure comprising individual assassinations.
In recent months, various reports on  terror attacks against Iranian commanders and officials have been released, and US officials have openly threatened to assassinate the newly-assigned IRGC's Quds Force Commander Esmail Qaani if he takes the same path Soleimani was walking.
The recent assassination of Iranian nuclear scientist Mohsen Fakhrizadeh, widely seen as a joint US-Israeli job, was yet another evidence the Trump's administration sees individual assassination as a viable tactic to punish Iran.
The killing of Qassem Soleimani was good news to few people, and ISIS terrorists were most likely heartened by the US assassination. All we can do is to hope the incoming administration of President-elect Joe Biden would be wise enough to abandon Machiavellian tactics once and for all.
However, with the likes of Jake Sullivan – who once saw Al Qaeda "on our side in Syria" and advocated for arms shipments to the anti-government insurgency– filling Biden's Cabinet, one cannot be highly optimistic that the unholy alliance between Washington and terror outfits will soon be replaced by genuine war on terror.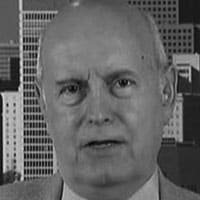 Jim W. Dean is VT Editor Emeritus.  He was an active editor on VT from 2010-2022.  He was involved in operations, development, and writing, plus an active schedule of TV and radio interviews.  He now writes and posts periodically for VT.
ATTENTION READERS
We See The World From All Sides and Want YOU To Be Fully Informed
In fact, intentional disinformation is a disgraceful scourge in media today. So to assuage any possible errant incorrect information posted herein, we strongly encourage you to seek corroboration from other non-VT sources before forming an educated opinion.
About VT
-
Policies & Disclosures
-
Comment Policy
Due to the nature of uncensored content posted by VT's fully independent international writers, VT cannot guarantee absolute validity. All content is owned by the author exclusively. Expressed opinions are NOT necessarily the views of VT, other authors, affiliates, advertisers, sponsors, partners, or technicians. Some content may be satirical in nature. All images are the full responsibility of the article author and NOT VT.