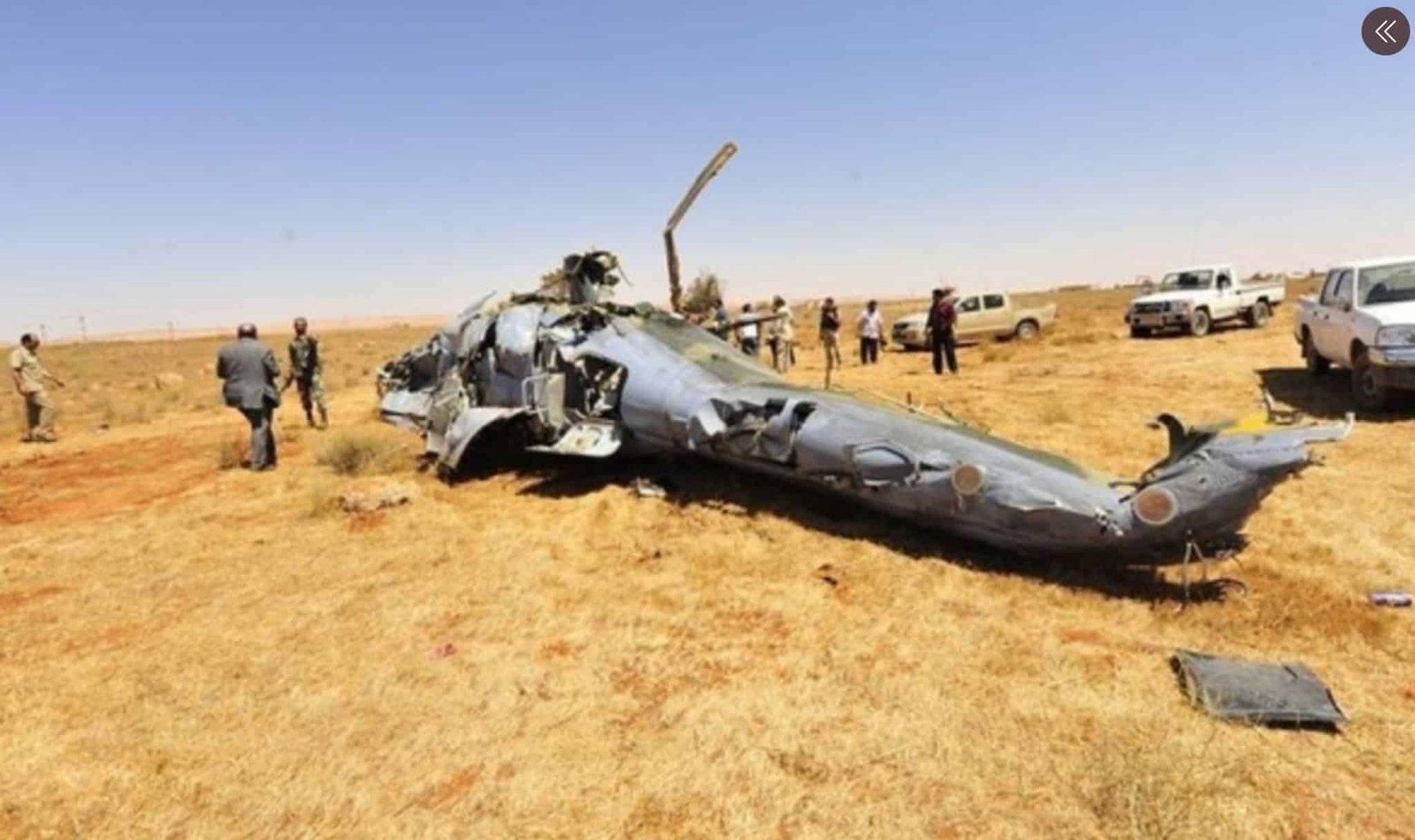 VT: We have an exclusive report from Syria that is telling us that recent events, this shoot down of a Russian helicopter, the attack on the US base in Erbil killing one American and the most recent Israeli attack on Damascus were planned in coordination with Donald Trump by Israeli Prime Minister Netanyahu.
Our sources tell us that this is part of a "maximum effort" to destabilize the Biden presidency.
We are awaiting confirmation as to which of Trump's advisors and "bag men" are part of this effort.  In fact, we already know but are not free to publish.
Both Trump and Netanyahu are being personally reimbursed by Turkish President Erdogan's family for oil and grain stolen from Syria and for opium exports from Iraq.  The US is relocating opium production from Afghanistan to Iraq, a process that began in 2008.  from the UK Independent:
The shift by Iraqi farmers to producing opium was first revealed by The Independent last May and is a very recent development. The first poppy fields, funded by drug smugglers who previously supplied Saudi Arabia and the Gulf with heroin from Afghanistan, were close to the city of Diwaniyah in southern Iraq.
The growing of poppies has now spread to Diyala, which is one of the places in Iraq where al-Qa'ida is still resisting US and Iraqi government forces. It is also deeply divided between Sunni, Shia and Kurd and the extreme violence means that local security men have little time to deal with the drugs trade. The speed with which farmers are turning to poppies is confirmed by the Iraqi news agency al-Malaf Press, which says that opium is now being produced around the towns of Khalis, Sa'adiya, Dain'ya and south of Baladruz, pointing out that these are all areas where al-Qa'ida is strong
Press TV: A Russian Mi-35 multipurpose attack helicopter was shot down in Syria's Hassake province on February 24, 2021. © Avia-pro
A few hours ago, a Russian Aerospace Forces helicopter crashed in the Syrian province of Hasaké. The incident occurred while patrolling the area. The pilot was killed and the rest of the crew were seriously injured. Their number is not specified, reports Avia.pro. 
According to preliminary data, it was a Russian multi-purpose attack helicopter Mi-35. The circumstances of the accident have not yet been disclosed. However, the Russian Defense Ministry confirmed the accident. The ministry says the Mi-35 helicopter made an emergency landing and there were no casualties.
According to preliminary data, the Russian Aerospace Forces helicopter was on a patrol mission in Hasake province to identify terrorists and eliminate them.
According to another report, US military helicopters on Wednesday February 24 transferred a shipment of rocket launchers and other weapons to a US base in the al-Chadadi region, in the southeastern suburbs of Hassake province.
Rockets and artillery shells were therefore illegally transported to a base in Syria by two US Army helicopters.
Syrian sources believe that this move aims to strengthen the US military bases in Syria and support terrorist groups there.
As recently as yesterday, the US military dispatched a convoy comprising 40 trucks stuffed with military equipment, logistics and 20 armored vehicles to its base in the town of Rmelan, east of the province of Hassaké.
To support the Kurdish-Syrian militias deployed in northern and eastern Syria, the US military has already sent thousands of trucks carrying military equipment and logistics to Syria via Iraq .
In December 2017, the defeat of the terrorist group Daesh in December 2017 was probably not enough to withdraw US forces from Syria. They continue to extract and steal Syrian oil and spread terror among the population.
Russia sets up military base near US troops
An American helicopter crashed this Tuesday, September 15, in the Syrian province of Hassaké the day after the establishment of a Russian base in Aleppo. 
The official Syrian news agency SANA referred to local sources to report on the crash of an American helicopter in the village of Tell Haddad, belonging to the province of Hassake, in northeastern Syria.
Read also:  Russia practices hitting US bases in Syria
"A group of American armored vehicles immediately surrounded the place where the helicopter had crashed," local sources added.
The reason for the crash has yet to be announced, with the US coalition claiming it was an urgent landing.
Read also:  Russian Air Force ready to bomb al-Tanf?
Almost a month ago, a Pentagon official announced the crash of two drones in Idlib, northwestern Syria.
At least 15 Russian warships and submarines have been deployed off the Syrian coast.
Yesterday Monday, September 14, the Russian news agency Avia-pro reported on the establishment of a large Russian military base in Syria just behind the American front lines .
The Russian army plans to install short and medium-range air defense systems at this new base, which will allow it to monitor Syria's airspace in its entirety .
Satellite images show a Russian military base near the town of Kobane, in Aleppo province, where new military equipment is being installed. In addition to land-based equipment, Russian aerospace forces' multi-purpose and combat helicopters are also deployed at the Kobane base.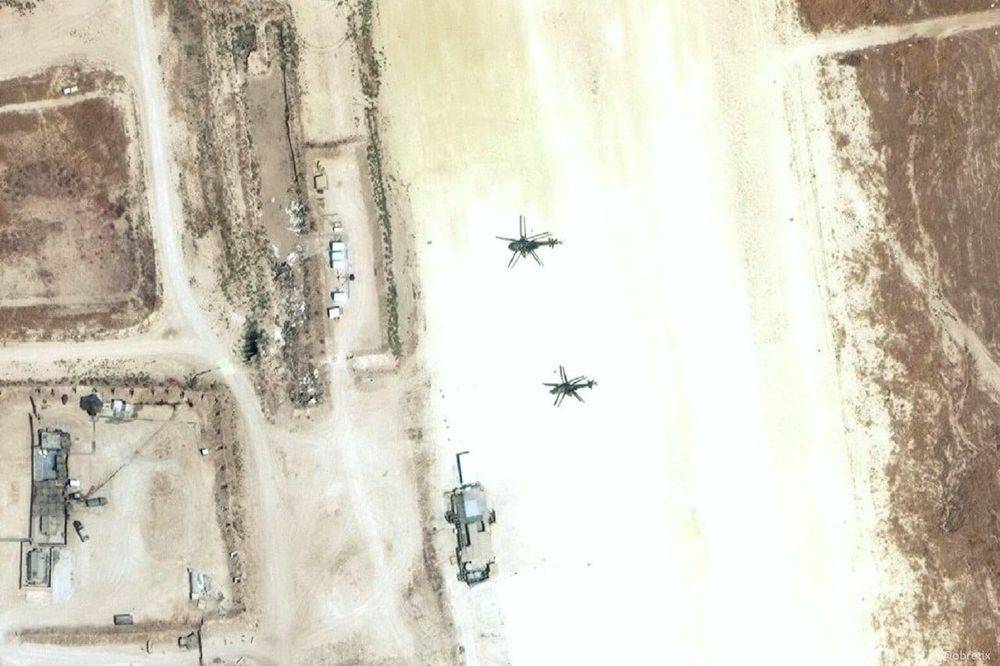 According to Avia-pro, units of the Russian military police and aerospace forces are deployed near Kobane . Mi-8 and Mi-35 helicopters are installed there, which provides air cover for patrolling Russian armored vehicles along Syrian roads.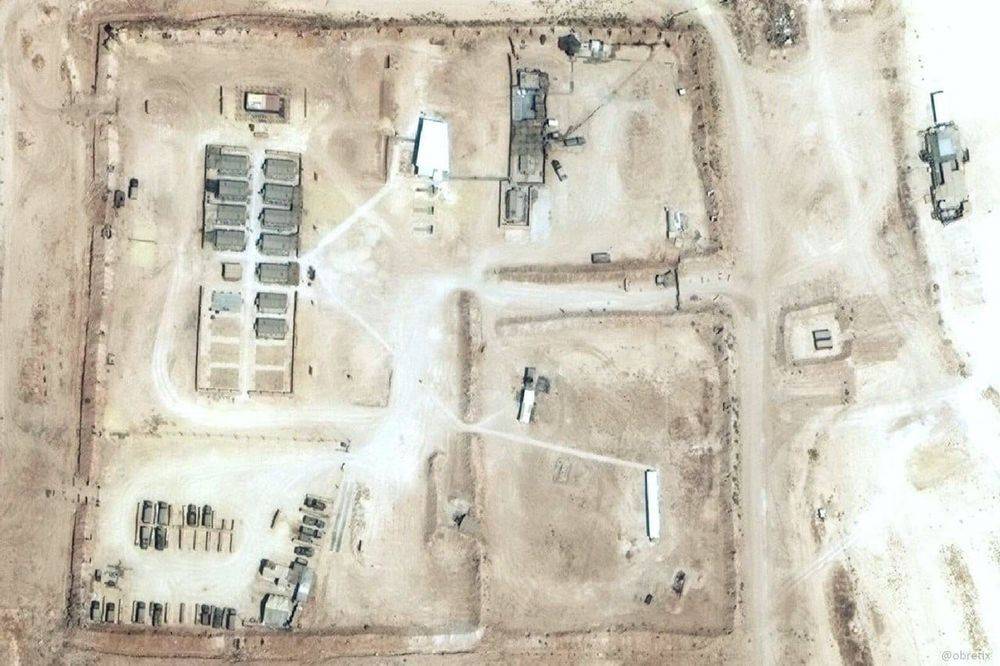 Avia-pro points out that the American zone of influence in Syria has shrunk considerably and that the United States previously controlled more than a third of Syrian territory .
The Russian news agency says all attempts by the United States to prevent Russian expansion into eastern Syria have failed due to the significant superiority of Russian troops operating in this region.
ATTENTION READERS
We See The World From All Sides and Want YOU To Be Fully Informed
In fact, intentional disinformation is a disgraceful scourge in media today. So to assuage any possible errant incorrect information posted herein, we strongly encourage you to seek corroboration from other non-VT sources before forming an educated opinion.
About VT
-
Policies & Disclosures
-
Comment Policy
Due to the nature of uncensored content posted by VT's fully independent international writers, VT cannot guarantee absolute validity. All content is owned by the author exclusively. Expressed opinions are NOT necessarily the views of VT, other authors, affiliates, advertisers, sponsors, partners, or technicians. Some content may be satirical in nature. All images are the full responsibility of the article author and NOT VT.