Erica P. Wissinger
There is peer pressure to maintain the values of the group. Any group. For elites, their overt stated values revolve around usefulness and compliance to their system.
The Illuminati teach their children to conform to certain norms. Those norms are revealed to their children over time, throughout school and life. Traditional morals of the American "umbrella culture" can be tossed aside, as elite members have the ability to escape from predicaments by relocation or through forgiveness in the justice system. Their safety net springs from membership in their elite group, not from right or wrong doing.
Non-elites maintain social conformity within their social circles through peer pressure, also. These non-elites form the American working middle class (WMC). They do not have the ability to escape from predicaments in the same way as the Elite, but they do rely upon their own peer group to help steer and buffer them, as in religious circles which help their members surmount tough times, when there is job loss or divorce.
We can easily see that peer pressure or peer action is a force multiplier for elites and non-elites within their exclusive circles.
People can criticize them, but Elites are taught to consider a long game in their life choices, like moves on a chessboard. They have their hand on the rudder of the boat, but do not completely steer the boat, as there are higher authorities. They are merely closer to the center of power. By contrast, the working middle class is in a reactive position, not able to play or influence the long game.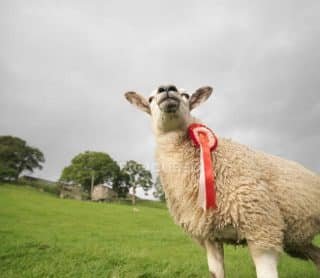 Setting the course
America is at the Y in the road, where the Elites will go (and have already gone) on one road, with their pseudo meritocracy. They have an airplane ticket, so to speak, to the global stage.
But, the chickens have come home to roost for the non-elites, as America has deindustrialized over the past 40 years and has surplus workers, or has a mismatch between its skilled workforce and its current job requirements.
Let's look at this from a different angle. All farmers know their herd. They know the animals that produce the best offspring. They know the animals that produce the best product (like milk or beef). They know their best egg laying hens. Likewise, the managers of the human herd know their herd and, when they find a genius on a farm in Wisconsin, take the genius out of the provincial community and train him or her in a competitive setting, usually by allowing the young person to educate himself (self directed study).
Thus, the human herd is managed. If we were not selected out for special consideration, it's because we were in the middle of the bell curve and not exceptional.
When the managers of the elites decide to thin the herd, it's very difficult to slow or stop them, because they do not share our WMC morality, as they feel that the end justifies the means, and the end is way down the road, but there are milestones on the project management path.
When workforces are cast aside, all we have is our peer group to help us and provide whatever safety net is available. It's noteworthy that the poor often give more assistance to other disadvantaged people because they understand desperation.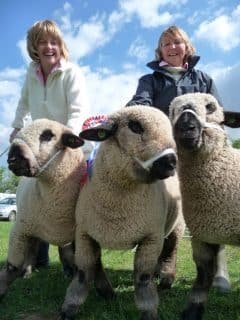 So, a word to the insurrectionists. You could flail about and break the china closet in capitals around the country, like the bulls that you mimic, however, you will only end up creating a heap of broken glass that will be swept up for the trash heap. Your hammer is not the right tool for dealing with the bigger (overriding) problems faced by humanity.
The violence of rioters is colored and fuelled by human emotion. But, it's like a dead tree falling in a deep forest, and nothing more.
Irrelevance. A painful word that many can't bear to see written, understandably.
I might add how silly the insurrectionists all look when they try to hang the insurrection on their adversaries. Now that is cowardice. "Insurrection by deception." Classic duck and dodge.
The only thing that helps this predicament
Each person who can do it should enroll in a course (maybe a free or subsidized course) to learn one new thing, a mini skill. Don't try to reverse battleship direction. Don't count and mourn the wrinkles on your face. Just study a new language. Or learn introductory Linux. Or study basic nutrition.
Go to the library. This is gentle advice meant for those who can hear it. I'm rooting for you and your peeps, and for us all.
https://www.wids.org/Resources/Resource-Library/ArtMID/1668/ArticleID/96/Lifelong-Learning-Skills-in-Curriculum
ATTENTION READERS
We See The World From All Sides and Want YOU To Be Fully Informed
In fact, intentional disinformation is a disgraceful scourge in media today. So to assuage any possible errant incorrect information posted herein, we strongly encourage you to seek corroboration from other non-VT sources before forming an educated opinion.
About VT
-
Policies & Disclosures
-
Comment Policy
Due to the nature of uncensored content posted by VT's fully independent international writers, VT cannot guarantee absolute validity. All content is owned by the author exclusively. Expressed opinions are NOT necessarily the views of VT, other authors, affiliates, advertisers, sponsors, partners, or technicians. Some content may be satirical in nature. All images are the full responsibility of the article author and NOT VT.