The New York Times has recently suggested that the powers that be at Harvard refused to give Cornel West a tenure track because he has argued for the plight of the Palestinians. The concern was that "his support for the Palestinian cause might offend the prevailing orthodoxy and donors."[1]
The New York Times did not even dare to tell us what the "prevailing orthodoxy" is and who the "donors" were because that would almost certainly weaken the Zionist narrative. This incident also reveals that the Black/Jewish alliance was a smokescreen and was hatched out of ideological need to attack the social structure in America. Zionist donors don't really care about "blacks" or "whites" or anyone who will challenge them. As one black scholar puts it, these people want to fight so-called anti-Semitism "by remote control."[2]
When Harvard Jewish president Larry Summers was complaining about West's lack of academic work back in 2001, academic fraudster Alan Dershowitz—"America's most public Jewish defender"[3]—was at Harvard writing fraudulent books like The Case for Israel, which Jewish scholar Norman Finkelstein has meticulously shown to be a work of plagiarism.[4] Did Summers ever take Dershowitz to his office and rebuke him from making Harvard look bad by using a high school syllabus as a "scholarly" source? Of course not. Both Dershowitz and Summers were obviously on the same team.
West is obviously not on the Zionist team because he has radically diverged from the Israel/Palestine issue. West is known for saying things like Summers is "the Ariel Sharon of American higher education."[5] Well, who is Arial Sharon? He was an Israeli general and politician who served as the 11th Prime Minister of Israel. As the articulate journalists Jeffrey St. Clair and Alexander Cockburn put it, Sharon was a terrorist:
"His crucial role in provoking Palestinian uprisings by his excursions 
under heavy military protection to holy sites in Jerusalem is well known… A 
little more faintly perhaps people recall the verdict of an Israeli commission
of inquiry finding that Sharon bore some responsibility for the dreadful Phalangist 
massacres in Palestinian refugee camps outside Beirut. But in fact 
Sharon's history as a terrorist, with documented participation in what 
can be fairly stigmatized as war crimes, goes back to the early 1950s…
"Sharon's
 first documented sortie as a terrorist was in August of 1953 on the refugee
 camp of El-Bureig, south of Gaza. An Israeli history of the unit records 50 
refugees as having been killed; other sources allege 15 or 20. Major-General
 Vagn Bennike, the UN commander, reported that 'bombs were thrown'
 by Sharon's men 'through the windows of huts in which the refugees were sleeping and, as they fled, they were attacked by small arms and automatic 
weapons.' In October
 of 1953 came the attack by Sharon's Unit 101 on the Jordanian village of
 Qibya, whose 'stain' Israel's foreign minister at the time, Moshe
 Sharett, confided to his diary, 'would stick to us and not be washed away 
for many years.'"[6]
Gilad Sharon, son of Ariel Sharon, picked up his father's terrorist mantle by 2012 and declared:
"We need to flatten entire neighborhoods in Gaza. Flatten all of Gaza…There should be no electricity in Gaza, no gasoline or moving vehicles, nothing."[7]
So, the powers that be would certainly have second thought about giving West a platform at Harvard because West doesn't shy away from criticizing the entire Zionist superstructure. Haaretz has already declared that "Cornel West has a Jewish problem." Summers rebuked West for recording a rap song and "for writing books more likely to be reviewed in The New York Times than in academic journals."[8]
Yet Summers once again never chastised Dershowitz for writing letters to university presidents and even to then California governor Arnold Schwarzenegger for attempting to stop the publication of an academic and scholarly book by Norman Finkelstein. You can read the entire story in Finkelstein's Beyond Chutzpah: On the Misuse of Anti-Semitism and the Abuse of History.
---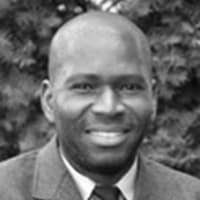 ATTENTION READERS
We See The World From All Sides and Want YOU To Be Fully Informed
In fact, intentional disinformation is a disgraceful scourge in media today. So to assuage any possible errant incorrect information posted herein, we strongly encourage you to seek corroboration from other non-VT sources before forming an educated opinion.
About VT
-
Policies & Disclosures
-
Comment Policy
Due to the nature of uncensored content posted by VT's fully independent international writers, VT cannot guarantee absolute validity. All content is owned by the author exclusively. Expressed opinions are NOT necessarily the views of VT, other authors, affiliates, advertisers, sponsors, partners, or technicians. Some content may be satirical in nature. All images are the full responsibility of the article author and NOT VT.