…from PressTV, Tehran
[ Editor's Note: If Palestinians where Jews, the world would be howling to high heaven at the treatment doled out to the real life Palestinians. As to intent, Israeli history is filled with Zionist quotes, even from leaders, of their plans to not only drive them out of Palestine proper, but to take over Syria and Western Iraq to have the resources of that land mass to build an economically powerful state.
As for defending it, the early Zios were working on the first French nuclear program. Ben Gurion also had his intel people searching post WWII Europe to find any chemical weapons that could be had by theft or purchase, so as to have a credible deterrent.
As for potential problems with the UN, the assassination of Count Folke Bernadette was an example to the world what Israel was capable of doing to remove 'obstacles' in the way of its nation building goals.
The trigger man from the Stern gang who killed him went on to be Ariel Sharon's driver and bodyguard. Then we had Yitzhak Shamir, leader of the Irgun terror gang, later going on to be Prime Minister. World media has taken a pass on commemorating Israel's famous terrorist for his early work.
I am surprised that Al Qaeda or ISIS did not have a 'Shamir brigade' to wipe that in the face of all the convenient historians who look away from the ugly things that the Zionists have done.
Zionism is supremacist ideology, but that is never mentioned either, despite the fake the early ones were athiest communist Jews, another inconveniet fact airbrushed out of the history.
I won't get into Christian Evangelism. That can wait to another day, as to the threat they represent due to their extremist views… Jim W. Dean ]

Jim's Editor's Notes are solely crowdfunded via PayPal
Jim's work includes research, field trips, Heritage TV Legacy archiving & more. Thanks for helping. Click to donate >>
First published … March 24th, 2021
The Netherlands says Israel must not interfere with the work of the International Criminal Court in the case of the Palestinian Foreign Minister, whose travel credentials have been revoked by the regime.
Riyad al-Maliki's VIP card, a pass granted by Israel to allow top Palestinian officials to move freely through border crossings, was seized on March 21 after his return from a trip to The Hague, where he met ICC Prosecutor Fatou Bensouda.
The issue at hand on the meeting was an investigation into Israeli war crimes, which would, as it is always the case, ruffle feathers in Israel.
"We have raised the matter with the (Israeli) embassy (and) informed them that, as a host country, the Netherlands is very invested in the fact that the ICC must be able to carry out its work without interference," a spokesman for the Dutch Foreign Ministry said on Tuesday.
Earlier this month, the Court opened a formal investigation into Israeli war crimes against Palestinians. The probe opened after the ICC confirmed that the territories occupied by Israel in the 1967 Arab–Israeli War were subject to its jurisdiction.
In December, Bensouda announced that a five-year preliminary examination of the "situation in the state of Palestine" had provided her with "reasonable basis" to launch a war-crimes investigation into Israeli military actions in the besieged Gaza Strip as well as Israeli settlement activity in the occupied West Bank. She had asked the court to determine whether she had territorial jurisdiction before proceeding.
Israel occupied East Jerusalem al-Quds, the West Bank, and the Gaza Strip — territories the Palestinians want for their future state — during the Six-Day War. It later had to withdraw from Gaza.
In the 2014 carnage Israel carried out, nearly 2,200 Palestinians, including over 570 children, were killed in Gaza.
Meanwhile, Rawan Sulaiman, who serves as the head of the Palestinian mission in the Netherlands and Palestinian representative to The Hague-based tribunal, said in a statement on Tuesday, "We will not be subject to intimidation as we seek justice for victims of atrocity crimes committed in Palestine."
"Israel, the occupying power, has consistently been obstructing access to justice and doing all within its power to avoid any form of accountability for the crimes that continue to be committed in the Occupied Palestinian Territory."
"We will continue our legal and peaceful endeavor to seek accountability for the crimes committed against the Palestinian people."
Sulaiman urged ICC member states "to support the integrity, impartiality and independence of the ICC, particularly, in light of the threats it, and those cooperating with it, continue to face."
Palestine was accepted as an ICC member in 2015, three years after signing the court's founding Rome Statute, based on its "observer state" status at the United Nations.
Both Israel and the United States have refused to sign up to the ICC, which was set up in 2002 to be the only global tribunal trying the world's worst crimes, war crimes and crimes against humanity.
Both have claimed they have credible legal systems that can properly adjudicate human rights violations, which make ICC intervention dispensable.
Balkees Jarrah, an associate international justice director at Human Rights Watch, has said, "ICC member countries should stand ready to fiercely protect the court's work from any political pressure."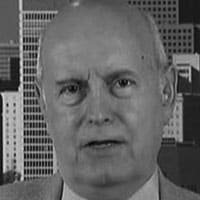 Jim W. Dean is VT Editor Emeritus.  He was an active editor on VT from 2010-2022.  He was involved in operations, development, and writing, plus an active schedule of TV and radio interviews.  He now writes and posts periodically for VT.
ATTENTION READERS
We See The World From All Sides and Want YOU To Be Fully Informed
In fact, intentional disinformation is a disgraceful scourge in media today. So to assuage any possible errant incorrect information posted herein, we strongly encourage you to seek corroboration from other non-VT sources before forming an educated opinion.
About VT
-
Policies & Disclosures
-
Comment Policy
Due to the nature of uncensored content posted by VT's fully independent international writers, VT cannot guarantee absolute validity. All content is owned by the author exclusively. Expressed opinions are NOT necessarily the views of VT, other authors, affiliates, advertisers, sponsors, partners, or technicians. Some content may be satirical in nature. All images are the full responsibility of the article author and NOT VT.