Friday's ceasefire solves nothing. It's far from clear that all of Israel's military objectives have been met, but it's equally clear that Hamas has come second. The fundamentals have not altered: two-state is dead, or rather has already been implemented (Israel and Jordan), Hamas wants to destroy Israel and Israel needs to destroy Hamas. The MSM remain as anti-semitic as ever.
For the reasons I gave last week we needn't worry too much about the 'civilian' casualty figures trotted out by Hamas. They are quite incapable of rational, objective comment when it comes to Israel. They continued to drop rockets short all week, killing scores of their own people.
In an inspired move the IDF used Hamas's anti-semitic paranoia against them, by suggesting they were going to move in ground troops. The idiot terrorist enemy promptly went into a tunnel complex dug since 2014 to house weapons and got clobbered! Serves them right.
There is no reason to doubt the IDF's estimates of the numbers of terrorists killed. Hamas has been gravely weakened over the last two weeks, but they remain a threat. The shameful rocket attacks on Israel will resume but not just yet.
Two state
One thing is absolutely clear – two state has gone. In reality it died a long time ago, after Palestinian rejection. Israel is unlikely to repeat the mistake she made in Gaza, withdrawing settlers in the vague hope of peace. Peace in the Middle East will only come through victory against the Bad Guys. Hamas are only interested in one state – Palestine. It's not going to happen.
There is no way that a Palestinian state could co-exist alongside Israel. The Palestinians are never going to reconcile themselves to Israel's existence. A Palestinian entity would simply be another state sponsor of terror, alongside Egypt, Syria and Iran. There would be endless terror attacks.
After the defeat comes the occupation. Palestinians are just going to have to reconcile themselves to the defeats of 1948 and 1967. There would have been no mass expulsions from Israel had Arab states not tried to strangle the State of Israel at birth.
The glorious British victory over the Ottoman Empire by General Allenby in World War 1 reversed the historic injustice of the Arab invasion of the Holy Land in AD636. (We British don't go in for the new fangled dating system.) This was only temporarily interrupted by King Richard the Lionheart's success in the Third Crusade, where he gave Saladin a good hiding and rightly so.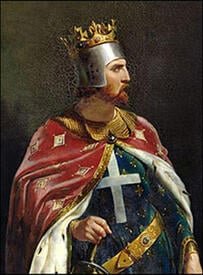 I am aware of course that there have been impertinent criticisms of King Richard's treatment of Moslem prisoners, but I am sure that He had His reasons and when prisoners were executed it was only done in the nicest possible way. It's not as though Moslems have been kind to their prisoners over the years.
The State of Israel is the Jewish homeland and occupies ancient Jewish lands. The Arabs are the interlopers, not the Jews.
Israel's survival is a security issue, not something for diplomats to resolve. All that diplomats can achieve are temporary ceasefires, like the one we've got now, or silly treaties like the Camp David Accords.
Anti-semitism
Israel's perfectly proper response to Hamas's terror attacks has triggered a fresh wave of anti-semitism. This week saw a bunch of Moslem yahoos driving through Jewish neighbourhoods in London in a convoy of foreign built automobiles flying Palestinian flags. The police let them carry on, but thankfully they were caught on video and arrested some hours later in West London (the yahoos, not the police).
I'm not sure what these idiots were trying to achieve. If they were hoping to achieve greater British sympathy for the Palestinians they failed. The incident was given widespread publicity, none of it favorable. Few in the West will have forgotten the sickening images of Palestinians ululating after 9-11.
The anti-semitic ranting just sends out a signal that there's no dealing with the Palestinians. It's sad, but there it is. There are no Palestinian moderates and if there were they'd only be assassinated.
Happily Hamas have been given a good smack, with low collaterals. It should keep them quiet for a bit, but they'll be back.
The Indian variant
It seems a bit unfair to call the latest, or latest but one, Covid 19 variant 'the Indian variant' when it was developed by the Chinese. They're having trouble getting round our vaccines, so it looks as though the Chinese plan was to kill as many Indians as possible before they could get vaccinated.
At the same time the Cabinet Office were hoping to kill a few Brits and delay the planned liberation from lockdown on June 21st by allowing lots of Indians into the country, preferably with the virus. Labour are whingeing about the failure to impose a travel ban on India, but had they been in power they would have deferred to the Cabinet Office.
Sir Keir Starmer, no offense intended, would be an even more house-trained Prime Minister than Boris Johnson. That's why Labour couldn't offer any policies in the regional elections earlier this month. They've interested only in power – if they ever got there they would take their policies from the Cabinet Secretary.
It's more than past time that governments started telling their electorates the truth about Covid 19. It's a Chinese bioweapon, developed with technical assistance from the Obama Administration. Up to 18 million Indians may have been murdered by the genocidal Germans with their Spanish Flu bioweapons program from 1918 to 1921. Shouldn't the Indian people be told the truth about that?
As we learnt from Watergate the cover-up can often be worse than the original crime. If governments don't want to be tainted with this nonsense they need to start telling the truth now. Boris Johnson's secretive government won't ever tell the truth about Covid of course, yet another reason for him to go.
The Wiltshire Police and Crime Commissioner
May's election for Police and Crime Commissioner produced an absurd result in Wiltshire, where normally they do things sensibly. The Tories selected a first-rate candidate with sound views about hunting, former Army officer Jonathon Seed. He went on to win.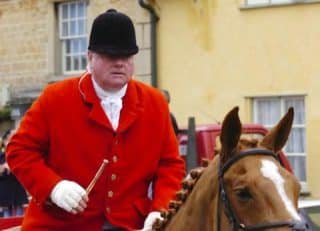 It then turned out that he had a nearly 30 year old conviction for a minor motoring offense (a low level DUI), for which he had been fined. The Tories were aware of course, and had advised Jonathon that he was not disqualified. That's because they took a sensible view of the law, but sadly the law is not sensible.
Under the 2011 Act creating the new post of Police and Crime Commissioner any theoretically imprisonable offense, even a motoring offense, results in disqualification. Government policy at the moment is to blow £1.5 million on a pointless and unwanted election which would almost certainly result in a less able Tory candidate being elected, who might not even own a horse.
The obvious answer is a small retrospective change in the law, which could easily be introduced into the latest police and crime bill, currently in committee stage in the House of Commons. Thankfully the Home Secretary is very sensible, with respect, so it may well be possible to avoid a further election. The Cabinet Office will try and stop her of course, but the Home Office have enough intel on the Cabinet Secretary, no offense intended, to give them their own version of Iron Dome.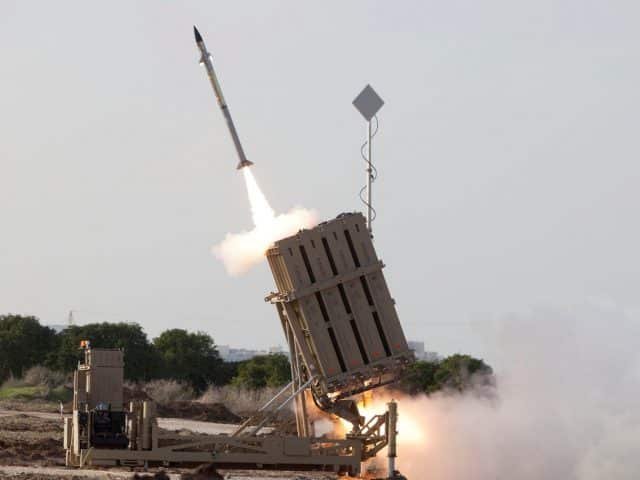 This week's reading
This has included Aircraft Carrier Impero, by David Jabes and Stefano Sappino (Fonthill, 2018). Badly let down by a poor translation from what I assume was an Italian original, this book nonetheless throws new light on Fascist Italy's aircraft carrier program.
The authors defend the Regia Marina (Italian Navy) from the charge that it neglected carrier development before the war. The truth is that Mussolini made the decisions and got them nearly all wrong, including joining World War II when he thought it was nearly over (in June 1940!). The Italian Navy wanted carriers and was preparing designs in the early 1930s. One of the revelations in the book was the surprisingly close relationship between the Italian and Japanese navies.
The authors argue, convincingly, that the Regia Marina not only wanted to convert the last Littorio class battleship to a carrier, but one equipped with a ski jump to launch V-1s! The design work was quite advanced before Italy's sensible decision to join the Allies, although thankfully building work never commenced. The Impero herself eventually fell into German hands of course and was broken up.
With impressive intellectual rigor the authors shed new light on the effectiveness of the Italian Pugliese torpedo protection system. This has been a source of debate amongst naval historians for decades. I respectfully agree with Jabes and Sappino that the system was not only at least as effective as the latest British and American systems, but was lighter and more space-efficient. They correct a number of misunderstandings, including a failure to appreciate that the Conte di Cavour class battleships were rebuilds and incorporated a cut-down version of the system, something I for one had not understood.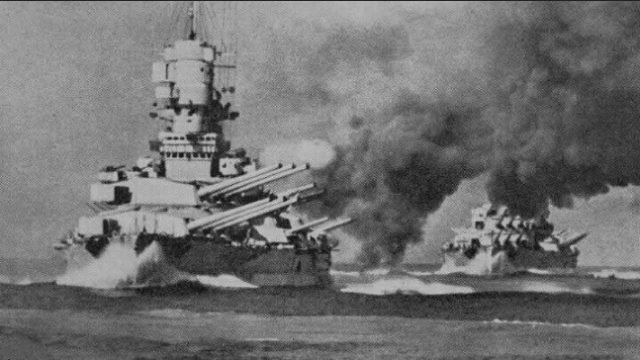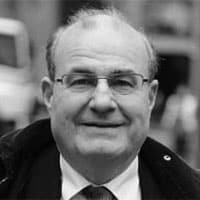 Michael Shrimpton was a barrister from his call to the Bar in London in 1983 until being disbarred in 2019 over a fraudulently obtained conviction. He is a specialist in National Security and Constitutional Law, Strategic Intelligence and Counter-terrorism. He is a former Adjunct Professor of Intelligence Studies at the American Military University.
Read Articles from Michael Shrimpton;
ATTENTION READERS
We See The World From All Sides and Want YOU To Be Fully Informed
In fact, intentional disinformation is a disgraceful scourge in media today. So to assuage any possible errant incorrect information posted herein, we strongly encourage you to seek corroboration from other non-VT sources before forming an educated opinion.
About VT
-
Policies & Disclosures
-
Comment Policy
Due to the nature of uncensored content posted by VT's fully independent international writers, VT cannot guarantee absolute validity. All content is owned by the author exclusively. Expressed opinions are NOT necessarily the views of VT, other authors, affiliates, advertisers, sponsors, partners, or technicians. Some content may be satirical in nature. All images are the full responsibility of the article author and NOT VT.