…from PressTV, Tehran
[ Editor's Note: This seems to be a "Trump-like muff" by Biden, calling for a redoubling of US efforts to find China responsible for the virus. What makes it bad for Biden is that he does not need to cover his butt like Trump for the abysmal non-effort he made in not dealing with Covid-19 at the time.
The make-believe former President entered the presidential history book with Kung Flu, UV light enemas, and taking shots of bleach to kill Covid.
Trump was all in on the fear of anything that would hurt the economy and endanger his being re-elected, and hence increase his chances of losing presidential immunity where the prosecutors could begin tearing down his fake empire.
As for Covid investigations, VT never got a call from anyone wanting to know anything, nor was our work challenged by anyone with a reputation to lose. To date there still is no coverage of the US participation in Wuhan Army games during the month before the pandemic outbreak, where local coverage had the US coming in near the bottom, which could account for the blackout here.
If Biden wanted to play the great historic president, he could have called for an international commission to investigate ALL bioweapons lab work performed over the last 20 years, to see if a new treaty is needed.
The path he has taken has the appearance of exploiting the pandemic to create more support for his anti-China campaign by building it up as a big threat, when a good case can be made that the NATO warmongers were out of the starting blocks first on wanting to stimulate a new Cold War.
Left out of Biden's logic is his plan to boost US wages, and cutting Chinese imports where it has a significant lower wage cost basis, which benefits US buyers of China's parts of finished products.
Take computer chips for example. Sure, Biden can advocate for chips to be made in the US, but that will push prices up causing inflation, which will be passed on to the next president to deal with. We have all seen this game before.
We need to let Biden know that playing a mini-Trump game, by declaring the success of everything that he proposes in advance, is risking his ending up as a Democratic mini-version of Trump.
Remember how during Biden's vaccine roll out fix, Trump whined about Biden taking credit for "his vaccine"? The scientists later shredded Trump to ribbons on his claim.
The so-called Trump vaccine was the work of TWO decades of US pandemic research to be ready for what all the virologists knew was coming. That and the huge breakthroughs in ultra fast genome sequencing is what gave us the historic vaccine. It was America's vaccine, but it was in no way a 'quick trick' that Trump can claim for himself.
Trump was caught once again stealing the laurels of others. I suggest he always be referred to as the "Former Commander-in-Thief".
Biden's challenge will be in not replacing Trump's version of the 'forever wars' with his own version… Jim W. Dean ]

Jim's Editor's Notes are solely crowdfunded via PayPal
Jim's work includes research, field trips, Heritage TV Legacy archiving & more. Thanks for helping. Click to donate >>
First published … June 01, 2021
China has lambasted a newly-announced probe by the administration of US President Joe Biden whether the deadly coronavirus escaped from a laboratory in the Chinese city of Wuhan, warning that Washington "could meet its Waterloo in this battle."
China's Global Times daily made the warning in an article published on Sunday and said the Biden administration was taking a "dangerous stance" by calling for a full investigation into the origins of the coronavirus pandemic.
Biden ordered US intelligence officials last week to "redouble" their efforts to investigate the pandemic's beginnings and determine whether it came from a lab accident in Wuhan or emerged from human contact with an infected animal.
He directed US national laboratories to assist with the investigation and the intelligence community to prepare a list of specific queries for the Chinese government. Biden called on US intelligence agencies to report back within 90 days.
The Chinese paper said the investigation by US intelligence officials was entirely political and predicted that the team would likely "produce a slanderous report that is in line with the US' anti-China campaign."
The state-owned newspaper called the US government "full of arrogance" for disrespecting a previous report issued by an expert group of the World Health Organization (WHO), which conclude after its mission to Wuhan in late January that the coronavirus outbreak was not likely to have been caused by a leak from the lab in the Chinese city, and that the virus was most probably transmitted to humans from bats via an intermediary animal.
"Washington is too arrogant to realize that its vicious accusations against China have become a political gamble for itself," the article added. "The US could meet its Waterloo in this battle" by abusing its soft power to an extent that it would lose all credibility.
An international expert mission to Wuhan says it was very likely that COVID-19 first passed to humans from a bat through an intermediary animal.
The Chinese paper compared the virus probe with US efforts to find Weapons of Mass Destruction (WMD) in Iraq and also stressed that the US had placed itself in a "dangerous status."
The article pointed out that Washington was totally wrong on the issue of WMD in the early 2000s and the invasion of Iraq on that pretext, insisting that US leaders "have lost their credibility at the very beginning of this race."
"It will be difficult for the US to do what it did 18 years ago when Washington fabricated evidence of Iraq possessing WMDs to fool the international community," the Chinese daily said.
"So far, the US intelligence agencies can ask only the US media to help spread those rumors anonymously because they do not have any real proof that can be shared with the whole world. This traditional strategy of a frame-up is powerless in today's environment."
Meanwhile, Zhao Lijian, a Chinese foreign ministry spokesperson, said last week that Biden was not interested in "serious" scientific origin tracing and did not care about "facts or truth." Zhao also called on Washington to open up its own labs for investigation.
Since infecting its first victims in the central Chinese city of Wuhan in late 2019, the pandemic has spread to nearly every country across the globe, killing more than 3.4 million people so far.
China also called on the US to give a full clarification on its bio-military activities at home and abroad, a matter of concern shared by Russia and others.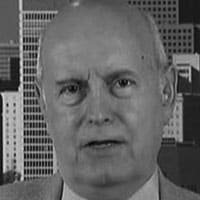 Jim W. Dean is VT Editor Emeritus.  He was an active editor on VT from 2010-2022.  He was involved in operations, development, and writing, plus an active schedule of TV and radio interviews.  He now writes and posts periodically for VT.
ATTENTION READERS
We See The World From All Sides and Want YOU To Be Fully Informed
In fact, intentional disinformation is a disgraceful scourge in media today. So to assuage any possible errant incorrect information posted herein, we strongly encourage you to seek corroboration from other non-VT sources before forming an educated opinion.
About VT
-
Policies & Disclosures
-
Comment Policy
Due to the nature of uncensored content posted by VT's fully independent international writers, VT cannot guarantee absolute validity. All content is owned by the author exclusively. Expressed opinions are NOT necessarily the views of VT, other authors, affiliates, advertisers, sponsors, partners, or technicians. Some content may be satirical in nature. All images are the full responsibility of the article author and NOT VT.