… from PressTV, Tehran
[ Editor's Note: It is good to see public awareness that the heat needs to be cranked up not only Israel for its continuing "Bantustan" project against the Palestinian people, but on those governments that acutally fund the oppressive regime.
All you have to do is present a scenario were the situations were reversed, with the Paletinians forcing the Israelis into open air prison camps, and the world would be howling at the injustice.
As a practical matter, governments fear Israel enough to take a pass on interceding to force a change in the treatment of the Palestinians. Sure the West pays some lip service and money is provided for some Palestinian support. But when it comes to returning their homeland to them, with its inherrent autonomy, but the West wilts, with most of the world along with it.
Cutting off the money flow to Israel, especially from the Christian Zionists, would be a huge help. Israel is not a third world country, with a population that can pay for itself, hence the 'donations' go toward keeping the Zionist boot on the necks of the Palestinians, where under international law AND the UN charter, the Palestinians have a right to self defense.
And the spurs need to be put into the Biden regime to make a flank move on Israel, targeting the massive Israeli espionage that goes on here, a national shame. The public and generally clueless about this.
The political power the Israel has can only be destroyed by exposing its political espionage. Sure that will be messy and with screams to high heaven, but all the Memorial Day missives about defending our freedoms is a bit of a fraud when we allow the Israelis to do what they do here.
At the end of the day, Jerusalem should be an international city, which the UN set it up to be and the Zionists threw that out by military force. Since force was used to take it, force should be used to take it back … Jim W. Dean ]

Jim's Editor's Notes are solely crowdfunded via PayPal
Jim's work includes research, field trips, Heritage TV Legacy archiving & more. Thanks for helping. Click to donate >>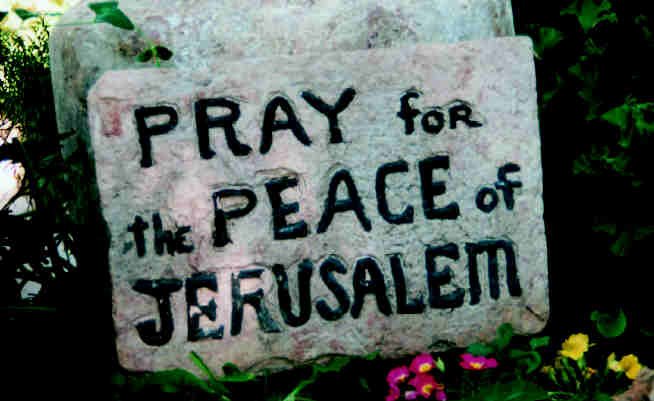 First published … June 09, 2021
International pressure is mounting on Israel as pro-Palestinian rallies continue around the globe. This was especially so when a huge pro-Palestine anti-Israel protest took place in Washington DC, which surely caught the attention of US lawmakers and the US President himself.
The Israeli regime is now seeking a permanent ceasefire with resistance groups in the Gaza Strip. How costly has the 11-day war been for Israel?
Israel's war on Gaza ended over a week ago, but voices in condemnation of the regime's crimes against the Palestinian people are still being heard around the world. Pro Palestinian activists from across the United States descended on the capital Washington DC to hold a rally.
The protesters called on Israel to stop killing Palestinians. They also called for an end to Israel's occupation of Palestinian territories and demanded that the US government stop funding the regime.
Defund Israel
Well, we need to demand the following: one, immediate, unconditional lifting of the siege on Gaza. Peace, immediate, unconditional ending of the siege on Gaza, because that is what international law requires.

Second, we need to hold Israel accountable in the International Criminal Court. Netanyahu is a criminal who committed war crimes and should be taken to the international criminal court.

We need the implementation of the Fourth Geneva Convention.

Palestinians should be protected, not demonized.

Hatem Bazian, Charman, Americans for Palestine
US demonstrations not only in Washington DC
It's definitely significant, there haven't been huge demonstrations, it's just hundreds of people, but that's better than nothing at all.

And it's not just in Washington, it's in New York and Boston, in Michigan, Dearborn and there are, as you said in London as well so the visibility is there, where it wasn't before on Palestinian issues.

So this is really a change and also there's, now it's quite acceptable for Congress and Senate to put forward bills to curb the so called aid, the military gifts of $3 billion every year for Israel to destroy Palestinians.

Eric Walberg, Writer and Political Commentator
Other speakers at the demonstrations rejected attempts by corporate media to use the manufactured anti-Semitism crisis to undermine public support for the Palestinian cause.
A former Israeli officer says the Israeli army is not ready for a regional war over its defeat in the Gaza war.
Israel's Foreign Minister arrived in the Egyptian capital Cairo on Sunday to discuss the May 21 truce. This marked the first formal visit by an Israeli Foreign Minister to Egypt in 13 years.
Permanent ceasefire
Ashkenazi earlier said he had discussed what he called a permanent ceasefire with Egyptian officials. The truce was brokered and is being monitored by Egypt.
Just calling for a permanent ceasefire, makes you want to laugh, because a ceasefire is a break in hostilities, a permanent ceasefire, would be peace.

So if what they're calling for is peace, well then now you're going to have to get into how do you come, come about peace? You have to negotiate. And who are you going to negotiate with?

Well, you have to negotiate with Hamas, because the PA has no authority here. So the very first thing, before anything, you have to have elections.

So somehow, Israel's got to allow elections to go ahead, but they won't want to do that because that will elect Hamas.

But in any case, they're going to have to deal with Hamas on the ceasefire because Hamas is the military power, the only active resistance; the PA is basically just a caretaker for Israel.

Eric Walberg, Writer and Political Commentator
Palestinians have hailed their victory in the battle; their show of force to the Israeli regime by launching over 4000 rockets and scores of drones to combat the enemy.
Secretary General of the Islamic Jihad movement, Ziad Al Nakhala, has said the fight with Israel proved that Palestinians can overcome old challenges with a strong will.
Nakhala added that for every Palestinian killed by Israel, the resistance will bomb Tel Aviv.
The developments over the past month have shown that the next time that regime ventures to launch an offensive against Gaza, it shall face grave consequences.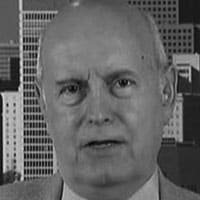 Jim W. Dean is VT Editor Emeritus.  He was an active editor on VT from 2010-2022.  He was involved in operations, development, and writing, plus an active schedule of TV and radio interviews.  He now writes and posts periodically for VT.
ATTENTION READERS
We See The World From All Sides and Want YOU To Be Fully Informed
In fact, intentional disinformation is a disgraceful scourge in media today. So to assuage any possible errant incorrect information posted herein, we strongly encourage you to seek corroboration from other non-VT sources before forming an educated opinion.
About VT
-
Policies & Disclosures
-
Comment Policy
Due to the nature of uncensored content posted by VT's fully independent international writers, VT cannot guarantee absolute validity. All content is owned by the author exclusively. Expressed opinions are NOT necessarily the views of VT, other authors, affiliates, advertisers, sponsors, partners, or technicians. Some content may be satirical in nature. All images are the full responsibility of the article author and NOT VT.