Intercept: Former Bolivian defense minister plotted to use US mercenaries in coup attempt
…from Press TV, Tehran
[ Editor's Note: Yes, I know some will consider this naive, but the attempt must be made anyway as the current system, which has been an "anything goes" one, is a threat to all free peoples.
Unrestricted movement of mercenaries should be outlawed with the harshest penalties, like being subject to arrest outside of their own countries, and anyone employing the subject to arrest and trial for aiding and abetting terrorism.
We have such a system somewhat in place, but it is one where it is applied 'selectively' and chaotically due to the myriad of jurisdictions involved.
A classic case was my shock when being briefed by the Syrian speaker of the Parliament back in 2014 when I was there as an election monitor, three days before the election. He was giving us a situational report and dropped the bomb on us that they were already holding jihadis from 65 countries. You could hear a collective gasp from those attending.
And then he delivered the gem statement for the whole trip. "People do not understand that we are fighting a World War here, where people are coming from everywhere to terrorize our country in an attempt to take it over."
VT has long editorialized how, despite all the huge security measures put in place after 9-11 to keep potential terrorists from moving around, we did not know at the time that certain governments were setting up what amounted to "go anywhere you want passports" for proxy terrorists.
Although the US was involved in this up to its eyeballs, so was NATO, the Gulf States, Israel, and the usual list of thieves and reprobates, all of them with diplomatic passports and licences to kill.
You will notice that no concerted effort was ever launched to stop this by East or West countries, as all were intoxicated by the money that could be made, and for the convenience of using cheap proxy terrorists and fighters to do their dirty work. After 9-11, where none of the guilty were caught, it was 'open hunting season' all year long after that.
Our international institutions have failed us miserably, to the extent that one must consider they were set up as a Potemkin's village to make us believe a fairy tale called, "The war on terror", which in retrospect turned out to be a "war of terror".
The real terrorists created their own cash cow, and view us as some of the stupidest people who have ever lived for letting them get away with it. But it was not us who failed, but our institutions.
It takes financial, military, intelligence and law enforcement power working closely together to even attempt turning the situation around. As Gordon has written about for many years now, they beat us to the punch… Jim W. Dean ]

Jim's Editor's Notes are solely crowdfunded via PayPal
Jim's work includes research, field trips, Heritage TV Legacy archiving & more. Thanks for helping. Click to donate >>
First published … June 18, 2021
Leaked documents have revealed that a top Bolivian official plotted to deploy hundreds of mercenaries from the United States to stage a military coup and overturn the results of the South American country's election last year.
The leaked audio recordings of phone calls and emails were obtained by online US news publication The Intercept, the outlines of which were published on Thursday.
The aim of the mercenary recruitment was reported to be forcibly blocking Luis Arce from taking up the 2020 presidency for Movimiento al Socialismo (MAS), the party of former Bolivian President Evo Morales, who himself was forced to resign following a US-orchestrated coup that year.
The coup plot continued even though Arce trounced a crowded field in the last October elections, garnering 55 percent of first-round votes and eliminating the need for a runoff.
In one of the leaked recordings, a person identified as Luis Fernando Lopez — the former Bolivian minister of defense — said he was "working to avoid the annihilation of my country," and that the armed forces and the people needed to "rise up," and "block an Arce administration."
During a 15-minute phone call, Lopez was heard discussing with Joe Pereira, a former civilian administrator with the US Army who was based in Bolivia at the time, about flying hundreds of foreign mercenaries into the country from a US military base outside Miami.
"Armaments and other military equipment are obviously highly important to reinforce what we are doing," Lopez was heard as saying, with Pereira affirming that the request for weapons is "not a problem."
When asked how many Hercules C-130 aircraft the former defense minister had available, Lopez responded that there were only three C-130s in all of Bolivia, and he only had control of one, while the national police had two.
"Following the phone call I'm having with you, I'm going to do the same to coordinate with the police authorities," Pereira reassured Lopez, stressing that the aircraft were needed "to pick up personnel in Southern Command in Homestead Air Force Base in Miami."
"By the time the C-130s get inbound, I'll have them contracted, I'll have them geared up, and … all their weapons ready," he added.
The troops would be collected "in such a way as if they were private contractors, under no representation of the American state. We are going to put all those people under shell contracts for Bolivian companies operating already in-country," Pereira continues, with Lopez agreeing on each point.
"I can get up to 10,000 men with no problem. I don't think we need 10,000," Pereira stressed. "All special forces. I can also bring about 350 what we call LEPs, Law Enforcement Professionals, to guide the police. … With me [in Bolivia] I have a staff of personnel that can handle various different jobs. … If there's something else I need, I will have them fly in as undercover, like if they were photographers, they were pastors, they were medics, they were tourists."
Former Bolivian President Evo Morales says he was removed from office by a US orchestrated coup aimed at tapping the South American country
In another phone call, Lopez was quoted by The Intercept as saying that his plan consisted of the formation of a "military junta" that would prevent Arce from taking over, claiming that the MAS party intended to replace the Bolivian armed forces with militias.
"We've been working on this all week. I can guarantee you that right now we have a united armed forces — not 100 percent, because there are obviously blues," Lopez underlined, in apparent reference to the official color of the MAS.
Some military officers are likely to back "the winning horse [Arce] because he won the election," he admits, but insists that they are "very few."
"I guarantee you that 95, 98 percent are super patriotic and don't want to disappear," Lopez added. "I've been working for 11 months to ensure that the armed forces have dignity, have morale, are tried and tested, and think of the fatherland above all. I guarantee you that this won't fail."
Morales, who came to power as the president in 2006, won Bolivia's presidential election for a fourth term in October 2019.
However, the Bolivian military and US-backed opposition claimed that the election had been rigged, a claim that was later debunked, inciting deadly street protests against Morales and his ruling MAS party.
Amid fierce protests, the military publicly called on Morales to resign. The embattled president under pressure, particularly from former police commander Yuri Calderon, eventually stepped down in November that year and was forced to go into exile to Mexico and then to Argentina.
Later on, Jeanine Anez, a former senator, assumed power as the interim president. However, she withdrew her candidacy from the next presidential election in October last year, one day after polls revealed that Arce, the pro-Morales candidate, was in the lead.
Bolivia's new president, Luis Arce, takes office as former president Eva Morales returns from exile.
Arce, who had served as Morales' minister of economy and public finance, won the elections, ousting Anez and ending her government's attempts to prosecute Morales' supporters.
Morales returned home from forced exile after Arce became the president and MAS once again became the ruling party.
Morales has described his ouster as a "coup" and said there is evidence that Washington orchestrated it.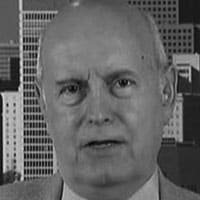 Jim W. Dean is VT Editor Emeritus.  He was an active editor on VT from 2010-2022.  He was involved in operations, development, and writing, plus an active schedule of TV and radio interviews.  He now writes and posts periodically for VT.
ATTENTION READERS
We See The World From All Sides and Want YOU To Be Fully Informed
In fact, intentional disinformation is a disgraceful scourge in media today. So to assuage any possible errant incorrect information posted herein, we strongly encourage you to seek corroboration from other non-VT sources before forming an educated opinion.
About VT
-
Policies & Disclosures
-
Comment Policy
Due to the nature of uncensored content posted by VT's fully independent international writers, VT cannot guarantee absolute validity. All content is owned by the author exclusively. Expressed opinions are NOT necessarily the views of VT, other authors, affiliates, advertisers, sponsors, partners, or technicians. Some content may be satirical in nature. All images are the full responsibility of the article author and NOT VT.