…by
Jonas E. Alexis

and

Henry Makow

Henry Makow has a Ph.D. in English Literature from the University of Toronto in 1982 and is the author of best-selling books such as Cruel Hoax: Feminism & New World Order and Illuminati: The Cult that Hijacked the World.

JEA: Heinrich Heine noted, "No one does more to further the revolution than the Rothschilds themselves…and, though it may sound even more strange, these Rothschilds, the bankers of kings, these princely pursestring-holders, whose European-state system, nevertheless carry in their minds a consciousness of their revolutionary mission."[1]

According to Heine, "the Rothschild 'system' is also potentially revolutionary in itself" because since it "possesses the moral force or power which religion has lost, it can act as a surrogate for religion—indeed, it is a new religion, and when the old religion [Christianity] finally goes under it will provide substitutes for its practical blessings strangely enough, it is once again the Jews who invented this new religion."[2]

Heine saw James Rothschild as "a powerful destroyer of patrician privilege, and the founder of a new democracy."[3]





British philo-Semitic historian Niall Ferguson noted that "not only had the Rothschilds replaced the old aristocracy; they also represented a new materialist religion. 'Money is the god of our time,' declared Heine in March 1841, 'and Rothschild is his prophet.'"[4] Heine saw this as dangerous. Marx saw it too. The "new materialist religion" was Mammon, which came in the form of capitalism.

But if we peel the historical onion, we see the same pattern in the early centuries. In fact, we are still dealing with the same problem today. So, who is seeking to destroy the moral and political order? Henry Makow has the answer.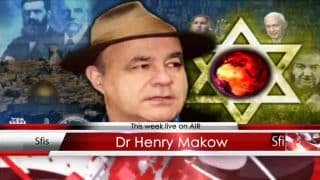 HM: Let me simplify things for you. Obviously, the issue isn't "white supremacy." The issue is the Khazarian Mafia, which is Luciferian in its ideological orientation.
How many countries does Organized Jewry (Rothschilds) need? They already have Israel. In fact, they have the United States. Apparently they need to own and control every country. This is the meaning of "globalism" aka "the New World Order."
GLOBALISM  = COMMUNISM = CABALISM = SATANISM = JUDAISM
Everyone is controlled by "money" and when you give control of money to your worst enemy, bad things happen.
They are destroying Western Civilization which was founded on Logos, a vision based on human brotherhood and everyone fulfilling their Divine potential. They are replacing this with Cabalism (Communism, Freemasonry) a vision based on enslaving, depopulating and dispossessing humanity.
All designed to DESTROY the West: Diversity, homosexuality, feminism, transgenderism, migration, BLM, antifa, migration, critical race theory, cancel culture.
Obviously this would generate a lot of antisemitism were it not for the cognitive dissonance caused by Jewish-controlled mass media.
Goyim, you've been hypnotized to worship and obey your mortal enemy: Organized Jewry.
They are destroying free expression: The human spirit.
[1] Niall Ferguson, The War of the World: Twentieth-Century Conflict and the Descent of the West (New York: Penguin, 2007), 214.
[2] Ibid., 213.
[3] Ibid., 214.
[4] Niall Ferguson, The House of Rothschild, Vol. I (New York: Penguin, 1998), 1:17.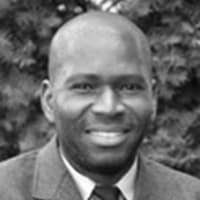 ATTENTION READERS
We See The World From All Sides and Want YOU To Be Fully Informed
In fact, intentional disinformation is a disgraceful scourge in media today. So to assuage any possible errant incorrect information posted herein, we strongly encourage you to seek corroboration from other non-VT sources before forming an educated opinion.
About VT
-
Policies & Disclosures
-
Comment Policy
Due to the nature of uncensored content posted by VT's fully independent international writers, VT cannot guarantee absolute validity. All content is owned by the author exclusively. Expressed opinions are NOT necessarily the views of VT, other authors, affiliates, advertisers, sponsors, partners, or technicians. Some content may be satirical in nature. All images are the full responsibility of the article author and NOT VT.