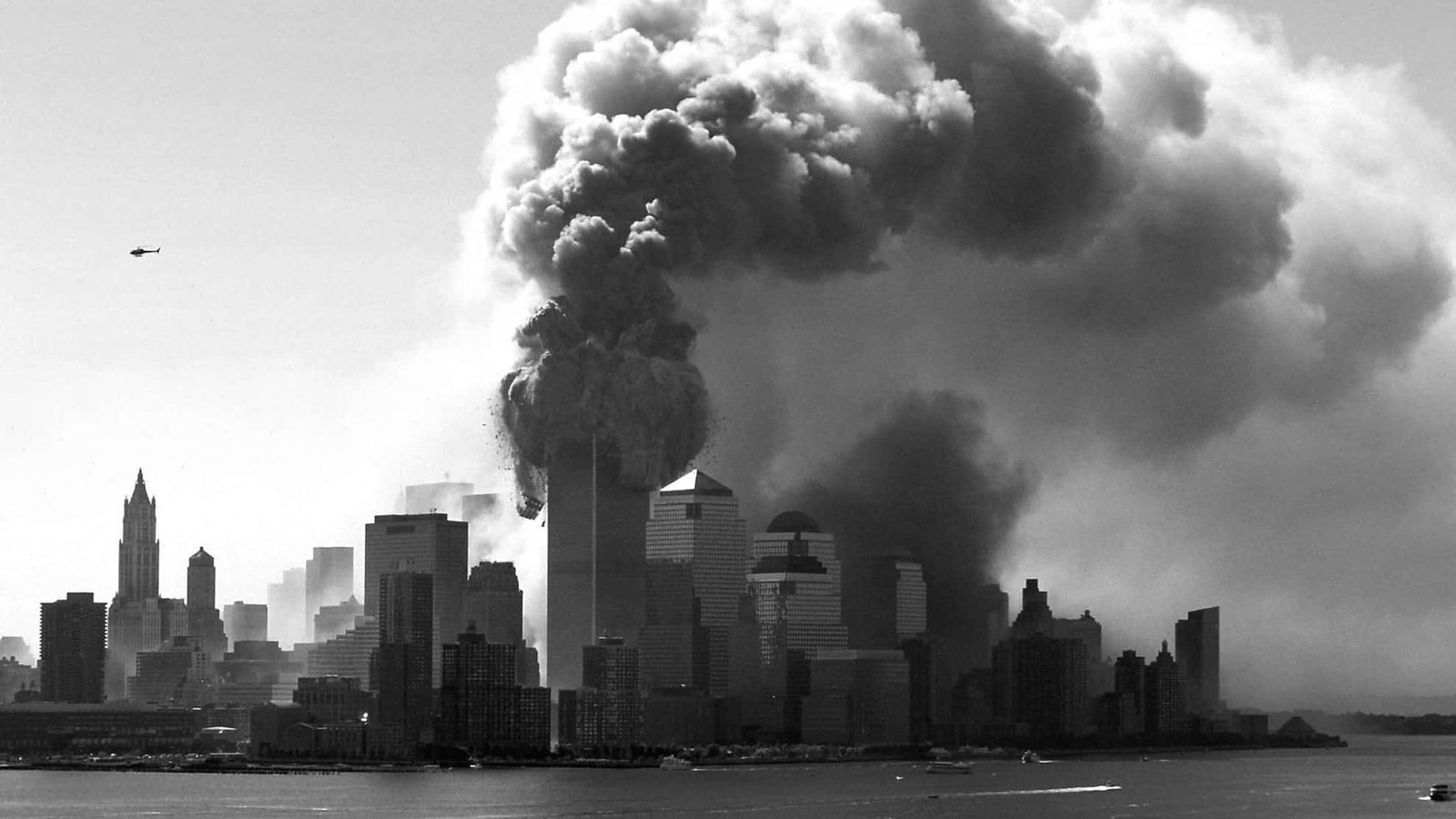 Almost immediately the story came out that Jews were warned of 9/11 and stayed home.
Let's examine this a bit.
Nobody really knows where it came from but the story was that a text message was sent to all Jews working in the Twin Towers saying "don't come to work, we planted two nukes under the towers and we are going to blow them up."  Of course, there is no evidence to support this alleged email and so we cannot confirm.
The ADL counters this unsubstantiated report with their post from October 22, 2001, called "4000 Jews Absent During World Trade Center Attack".  This is their text.
Following the September 11, 2001, terrorist attack on the World Trade Center, a rumor circulated on the Internet claimed that 4,000 Jews did not report to work, or "called in sick" that morning. It suggested that no Jews died because they somehow had foreknowledge of the attack. There are several variations of this rumor, including one suggesting that Israel was behind the attacks.
Such rumors are absurd. Among those who died in the collapse of the Twin Towers were scores of Jews. Their lives, and their untimely deaths, have been widely documented on television, in newspapers and in makeshift memorials across New York City. The terrorists who targeted the World Trade Center did not distinguish between the many Christian, Jewish and Muslim workers in the building who perished.
These rumors appear to have originated in the Arab world. They are among several conspiracy theories being circulated in the Arab and Muslim media, as well as on Web sites and bulletin boards, that Israel or the Jews – and not Arab terrorists – were responsible for the attacks on September 11.
The Cleveland Jewish News reports that 18 Jewish people died at the World Trade Center. They list them by name with bios here;  The Jewish victims of 9/11
So the story sounds crazy, right?  All we can do is tell you what we do know.  And here's what we know:
Most employees in the WTC were Jewish, around 70%.  Most people living in Manhattan or Brooklyn and "working at that level of trade and finance" are Jewish.  What percentage?  Very high.
Nobody knows the real number, looking for those numbers can get you killed. Suffice it to say anyone using a broad assumption of "half" would be very safe.
We know that as of 9/11 itself, few Jews had died that day.  Over 3000 were killed and maybe 18 were Jewish. That's less than 1%.  That number seems to be very low as a percentage considering the actual population of Jewish people who work in the Manhattan area.
A reasonable number of Jewish deaths on 9/11 based on who lived nearby, and who worked in the facility, might well have been over 1000.  Massage that figure a bit but it will stand.  Go as low as 500 if you want.
Then do this, say 100 would have died, a figure too low to be credible.  But 18?
Then do this also…ask why if you take a crazy number like 100…something no one would ever believe and then cut it by as much as 99% and nobody says a word…what does that tell you?
Something does NOT pass the smell test.  We don't know exactly what happened.  We may never know.
ATTENTION READERS
We See The World From All Sides and Want YOU To Be Fully Informed
In fact, intentional disinformation is a disgraceful scourge in media today. So to assuage any possible errant incorrect information posted herein, we strongly encourage you to seek corroboration from other non-VT sources before forming an educated opinion.
About VT
-
Policies & Disclosures
-
Comment Policy
Due to the nature of uncensored content posted by VT's fully independent international writers, VT cannot guarantee absolute validity. All content is owned by the author exclusively. Expressed opinions are NOT necessarily the views of VT, other authors, affiliates, advertisers, sponsors, partners, or technicians. Some content may be satirical in nature. All images are the full responsibility of the article author and NOT VT.