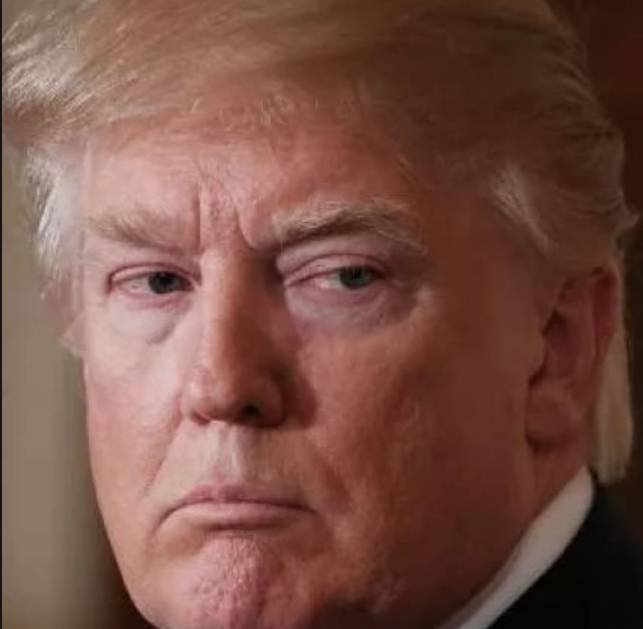 [ Updating – Editor's Note:  VT's sources, highest, say Trump was ready to order a nuclear attack on China, under the belief that the 100 million American dead, on top of the already 500,000 dead attributed to Trump negligence, would be overlooked.  He expected to be seen as a national hero the same was Bush 43 was after allowing/planning/coordinating/fostering the false flag terror attacks on 9/11.
This is a moving story from the Woodward new book bombshells. Just in that Miley called his Chinese counterpart to protect and end run around Miley somehow.  We begin with Ethan Paul, research associate at Quincy Institute:
The alarming revelation that General Milley twice called his Chinese military counterparts in the waning months of the Trump administration to allay any fears about an impending American attack dramatically reinforces the difficulties of managing US-China competition, and the need for both sides to invest far more in crisis management and military-to-military dialogue mechanisms to avoid misperceptions.
The two militaries spoke for the first time during the Biden administration only last month. This type of consultation must become far more regular and institutionalized to create more effective channels of crisis communication and norms of behavior that can prevent an accident from sparking a conflict. These channels must include civilian as well as military officials to ensure political perceptions are properly conveyed and understood. Although political differences and disagreements have prevented such a structure from fully emerging in the past, correcting this should be a top priority of both the Biden administration and Congress.
Competition between the US and China over military advantage and influence in the Asia-Pacific is not going anywhere anytime soon. More than likely this tension will increase in the years to come.
It is unacceptable for the stability and safety of this high-stakes competition to rely upon the unilateral actions and judgments of a single individual like General Milley, particularly in the midst of an actual crisis.
In the days leading up to the 2020 election, the book reveals, American intelligence showed that the Chinese believed that Mr. Trump planned to launch a military strike to create an international crisis that he could claim to solve as a last-ditch effort to beat Joseph R. Biden Jr.
"Things may look unsteady," the chairman, Gen. Mark A. Milley, told Gen. Li Zuocheng of China on Jan. 8, two days after Mr. Trump's supporters stormed the Capitol to try to stop the certification of his election loss and in the second of two such calls. "But that's the nature of democracy, General Li. We are 100 percent steady. Everything's fine. But democracy can be sloppy sometimes."
But even after the call, General Milley concluded that the situation was "grave" and General Li "remained unusually rattled," the book reports.
"If we're going to attack, I'm going to call you ahead of time. It's not going to be a surprise," Milley said. Li took the chairman at his word…from the Woodward book.
From the Washinton Post we have: …Though Milley went furthest in seeking to stave off a national security crisis, his alarm was shared throughout the highest ranks of the administration, the authors reveal. CIA Director Gina Haspel, for instance, reportedly told Milley, "We are on the way to a right-wing coup."
Marco Rubio is running damage control for Trump, demanding that Biden fire Miley. Maybe he will weave cancel culture into it some how as the Republican clown show continues …Jim W. Dean ]
*
Raw Story: Joint Chiefs Chairman Gen. Mark Milley was so shaken by the Jan. 6 Capitol insurrection that he took top-secret action to prevent former president Donald Trump from launching nuclear weapons or carrying out another dangerous military attack, according to a new book by legendary journalist Bob Woodward and veteran Washington Post reporter Robert Costa.
"You never know what a president's trigger point is," Milley told his senior staff.
The Trump numbskulls are piling on Gen Milley. They're yelling Treason bc he wouldn't follow a mentally incapacitated Trump off a cliff & chose to protect America instead. The real offense here lies w/ the ppl who covered up Trump's obvious dementia to further their own agendas

— Tom Joseph (@TomJChicago) September 14, 2021
Milley, the nation's top general, feared Trump would "go rogue," and he "was certain that Trump had gone into a serious mental decline in the aftermath of the election," Woodward and Costa wrote.
"In response, Milley took extraordinary action, and called a secret meeting in his Pentagon office on January 8 to review the process for military action, including launching nuclear weapons," CNN reported Tuesday afternoon. "Speaking to senior military officials in charge of the National Military Command Center, the Pentagon's war room, Milley instructed them not to take orders from anyone unless he was involved."
BREAKING- Gen Milley took steps to limit Trumps's ability to start a nuclear war.
"Milley believes that Trump is in serious mental decline."
Pelosi calls & "has the same concerns Milley does." Call it out MSM- Trump has relentlessly deteriorated from Frontotemporal Dementia. https://t.co/HvOyCsYkcA

— Tom Joseph (@TomJChicago) September 14, 2021
Milley reportedly told the officers: "No matter what you are told, you do the procedure. You do the process. And I'm part of that procedure," before going around the room, looking each of them in the eye and asking if they understood.
When Trump bragged about saying "Person, Woman, Man, Camera, TV," the media should've been all over him asking why he's getting tests that screen for dementia. The fact that he was getting cognitive tests in the first place shows observers had noted his mental & physical decline.

— Tom Joseph (@TomJChicago) September 7, 2021
Milley took the dramatic step following a phone call with House Speaker Nancy Pelosi, in which she pushed back after he tried to assure her the nation's nuclear weapons were safe.
Is Trump's dementia advancing since he lost the election or does he believe those MAGA pictures of himself as a fit and virile man? pic.twitter.com/NNcSKs5lGZ

— No Name Please (@EKLOCYRAG) September 10, 2021
"What I'm saying to you is that if they couldn't even stop him from an assault on the Capitol, who even knows what else he may do?" Pelosi said, according to a transcript of the call obtained by Woodward and Costa. "And is there anybody in charge at the White House who was doing anything but kissing his fat butt all over this? You know he's crazy. He's been crazy for a long time."
https://www.rawstory.com/milley-took-top-secret-action-to-prevent-crazy-trump-from-launching-nuclear-strike-new-book/
ATTENTION READERS
We See The World From All Sides and Want YOU To Be Fully Informed
In fact, intentional disinformation is a disgraceful scourge in media today. So to assuage any possible errant incorrect information posted herein, we strongly encourage you to seek corroboration from other non-VT sources before forming an educated opinion.
About VT
-
Policies & Disclosures
-
Comment Policy
Due to the nature of uncensored content posted by VT's fully independent international writers, VT cannot guarantee absolute validity. All content is owned by the author exclusively. Expressed opinions are NOT necessarily the views of VT, other authors, affiliates, advertisers, sponsors, partners, or technicians. Some content may be satirical in nature. All images are the full responsibility of the article author and NOT VT.