by Nathaniel Frank, with the Washington Post
Nathaniel Frank is the director of the What We Know Project at Cornell University, which aggregates scholarly research for the general public.
[ Editor's Note: It was nice to see a good review article on the wide-ranging affliction of chronic pain, something with which more than a few of VT's old warhorses have had to contend, and with some success.
As we are such a close-knit group, the good news about anything that works about anything involving enjoyment of life hurdles gets spread around quickly. We also have folks with some sheepskins on the subject.
Unfortunately this is such a widespread affliction, it has always drawn the carnival barker hucksters salivating over the prospects of profiting from people's pain. And by that I do not mean curing it, but treating it, the kind that goes on and on until patients don't have a dime left.
Mr. Frank was one of the 50 million chronic pain sufferers until he found a doctor who fixed him with an eight-week program of PRT, (pain reprocessing therapy). This was not hypnotherapy that has had mixed results for a long time.
Psychotherapist Dr. Alan Gordon
The PRT technique developed by Dr. Alan Gordon teaches patients how to 'reinterpret' pain as a sensation coming from the brain rather than a physical condition and their understanding of the process rewired the neural pathways that were generating the pain signals and it went away.
The University of Boulder Colorado did a controlled study and the results were peer reviewed and appeared in the Journal for the American Medical Association, JAMA.
A lot of our VT people are old folks with the usual afflictions, and we try to keep ourselves up to date on all the new studies and treatments coming out, versus someone telling us about them ten years from now.
A few months ago I discovered another of the University of Colorado studies where a breathing technique was tested in a controlled study for six weeks, where the participants averaged a 9 point decrease in their systolic blood pressure reading using a device for about 15 minutes a day.
The decrease was equivalent to exercising and initial medication dosing for blood pressure control. I tried it out as I was falling off my six day a week of jogging/speed walking routine due to hot weather, rain, and too tired. I was taking 5mg of Rampiril twice a day, and had good numbers.
But after using my 'made in China $18' resistance breathing device while going off the BP meds, I was seeing the best BP numbers I have every had, 10,15 and 20 points below normal. I ended up reducing the BP meds to a 2.5mg Rampiril about four times a week, generally in the afternoons when I got above 125 systolic.
Never have I spent so little money to see a major improvement so fast, and cut my meds back 75%, than from this Colorado study. I think the saying for this is 'live and learn', and that is what we are trying to do here for all of us… Jim W. Dean ]

Jim's Editor's Notes are solely crowdfunded via PayPal
Jim's work includes research, field trips, Heritage TV Legacy archiving & more. Thanks for helping. Click to donate >>
First published … October 15, 2021
One-fifth of American adults — 50 million people — suffer from chronic pain, defined as pain experienced most days or every day during the past six months. Conditions include migraines, sciatica and gastrointestinal disorders, as well as shoulder, knee and elbow pain.
Back and neck pain, too, affect up to 85 percent of adults at some point in their lives and are among the most common reasons for doctor and hospital visits. Chronic pain results in more than $500 billion each year in direct health-care and disability costs and lost productivity.
Roughly half a million Americans have died over the past two decades after overdosing on opioids, commonly taken in a desperate quest for pain relief.
I am one of these 50 million sufferers… I saw every kind of doctor and tried every alternative treatment. Nothing worked, until I saw the late New York University physician John Sarno, who put me in an eight-week therapy program that finally gave me relief.
Remarkably, 66 percent of the subjects receiving PRT, (pain reprocessing therapy) were nearly or fully pain-free after this purely psychological intervention, compared with just 10 percent of the control group. A whopping 98 percent had at least some improvement, and these outcomes were largely maintained a year later.
You can read the full article at the Washington Post.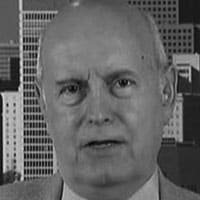 Jim W. Dean is VT Editor Emeritus.  He was an active editor on VT from 2010-2022.  He was involved in operations, development, and writing, plus an active schedule of TV and radio interviews.  He now writes and posts periodically for VT.
ATTENTION READERS
We See The World From All Sides and Want YOU To Be Fully Informed
In fact, intentional disinformation is a disgraceful scourge in media today. So to assuage any possible errant incorrect information posted herein, we strongly encourage you to seek corroboration from other non-VT sources before forming an educated opinion.
About VT
-
Policies & Disclosures
-
Comment Policy
Due to the nature of uncensored content posted by VT's fully independent international writers, VT cannot guarantee absolute validity. All content is owned by the author exclusively. Expressed opinions are NOT necessarily the views of VT, other authors, affiliates, advertisers, sponsors, partners, or technicians. Some content may be satirical in nature. All images are the full responsibility of the article author and NOT VT.