Facebook documents offer a treasure trove for Washington's antitrust war
…from Politico
[ Editor's Note: The FTC-Facebook battle is on. Once again, one whistleblower made all the difference, which is why we have to encourage and protect them.
They are the tip of the spear if we are ever to remove the boot from our necks from those business entities that decide it is their right to rule over our information flow by any means necessary.
This is going to be a long and drawn out battle, which Facebook can easily afford. It needs the anti-trust treatment in terms of getting broken up. But that is just the first step.
Closet dictator Jim Dean would have all social media platforms only working in partnership with the people's trustees watching over their operations, and by that mean in real time, on location every day, permanently.
They would be constantly on scene, going to all the meetings, and having access to any and all code so any shenanigans could be nipped in the bud and those responsible banned from any social media work for their lifetimes, after their prison term is over.
The biggest hurdle in doing this would be the main intelligence entities that are playing ball with the social media giants on 'their' issues, and could not care less what else they are doing in other areas. These platforms are huge intel psyop operation tools, with one of the biggest examples being regime change operations.
The Egyptian revolution was a home run, the star of what social media could be used for put on public display. The tyrant was thrown out, replaced by the mullahs, which were then targeted as fair game to be taken out in turn. As Gordon would say, "Welcome to how the world really works."
The internet was an American creation, and paid for by us, but was later hijacked from 'we the people', who are now just along for the ride. Where we got short circuited is the agencies like the FTC are answerable to Congress, but then Congress can be bought, and it is, on almost a daily basis as it is a 'pay to play' institution.
Unfortunately we are in the middle of a political hurricane, and not the one day kind. Oversight of social media companies is low in the interest polls for priorities.
God bless the whistleblowers. They are the best defense, or possible defense I should say, that we have to unmask those who rule over us with hidden agendas… Jim W. Dean ]

Jim's Editor's Notes are solely crowdfunded via PayPal
Jim's work includes research, field trips, Heritage TV Legacy archiving & more. Thanks for helping. Click to donate >>
First published … October25, 2021
Facebook likes to portray itself as a social media giant under siege — locked in fierce competition with rivals like YouTube, TikTok and Snapchat, and far from the all-powerful goliath that government antitrust enforcers portray.
…Previously unpublished reports and presentations collected by Facebook whistleblower Frances Haugen show in granular detail how the world's largest social network views its power in the market, at a moment when it faces growing pressure from governments in the U.S., Europe and elsewhere.
Frances Haugen – Facebook whistleblower
The documents portray Facebook employees touting its dominance in their internal presentations — contradicting the company's own public assertions and providing potential fuel for antitrust authorities and lawmakers scrutinizing the social network's sway over the market.
…Facebook's goal, employees said in a 2021 presentation, is to be a "super app" that consumers use for everything from sharing life moments with friends and building community to reading the news and watching entertaining videos.
…"This is very, very strong support for the core story underneath" the FTC's case, said a former agency staffer who reviewed the documents for POLITICO and spoke on condition of anonymity to avoid influencing the agency's litigation. "There's a lot to regret in these documents if you are Facebook."
You can read the full Politico article here.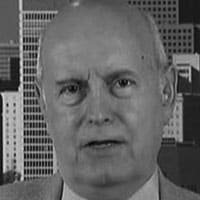 Jim W. Dean is VT Editor Emeritus.  He was an active editor on VT from 2010-2022.  He was involved in operations, development, and writing, plus an active schedule of TV and radio interviews.  He now writes and posts periodically for VT.
ATTENTION READERS
We See The World From All Sides and Want YOU To Be Fully Informed
In fact, intentional disinformation is a disgraceful scourge in media today. So to assuage any possible errant incorrect information posted herein, we strongly encourage you to seek corroboration from other non-VT sources before forming an educated opinion.
About VT
-
Policies & Disclosures
-
Comment Policy
Due to the nature of uncensored content posted by VT's fully independent international writers, VT cannot guarantee absolute validity. All content is owned by the author exclusively. Expressed opinions are NOT necessarily the views of VT, other authors, affiliates, advertisers, sponsors, partners, or technicians. Some content may be satirical in nature. All images are the full responsibility of the article author and NOT VT.