Russian Spokeswoman Maria Zakharova comments on air traffic control dangers due to US reconnaissance flights ingoring traffic safety procedures
Originally published by the Russian Ministry of Foreign Affairs.
via South Front
[ Editor's Note: I have not fully researched all of these civilian air traffic control incidents by US surveillance aircraft, but I have never heard of them endangering non-Russian flights.
I don't think they have involved any NATO country air craft. Imagine that. US media seems to consider this conduct uneventful, or it has been told to stay out of it.
Black Sea air and sea traffic could be monitored from satellites that would not endanger civilian air craft. US flights, and especially military ones would be aware of all of this traffic. During the Cold War, adversary air space used to be violated on a regular basis to test the current response times to gather data to prepare tactical scenarios for a shooting war.
The USS Pueblo was collecting North Korean radio traffic with no protective escort when the NKs decided they would up the game by grabbing the undefended ship and get all of its equipment.
Staying just outside North Korean waters that included island boundaries was tricky under normal circumstances, but Captain Bucher had crew talent issues in the department. "I did not have a highly professional group of seamen to do my navigational chores for me."[9]
Bucher was a long time supporter of the USS Liberty crew, and via them I was able to do a phone interview with Bucher, and it is a pity that I was not recording it at the time.
I share that story because back then the Naval command would not have been interested in hearing from the captain of the Pueblo about how exposed it was for being grabbed, and having no Navy combat forces anywhere near them to intercede.
We have already had one civilian airliner shot down over Ukraine during tense East-West conditions, and Iran shot down one of its own planes due to a jittery air defense crew after the General Soleimani assassination.
These incidents show how a country can sleep walk into a war. Trump certainly has quite a memory of his all nighter when Iran retaliated for Soleimani's killing, with his entire staff with him, something air brushed out of the history… Jim W. Dean ]

Jim's Editor's Notes are solely crowdfunded via PayPal
Jim's work includes research, field trips, Heritage TV Legacy archiving & more. Thanks for helping. Click to donate >>



First published December 9, 2021
The military activity of the United States and NATO member states along the perimeter of Russia's borders, including military flights and dangerous manoeuvres by naval ships, continues to mount.
The US military and its NATO allies have gone from attempts to test the strength of our border protection system to provocations against civilian aircraft, which jeopardises the safety of the airspace and puts human lives in danger.
In connection with these provocative actions, on December 8, the US Embassy in Moscow received a note of protest warning about the dangerous consequences of this reckless behaviour.
The note enumerates recent incidents which did not end in tragedy only due to sheer luck and the quick thinking of Russian pilots and air traffic controllers.
Thus, on the morning of December 3, the US Air Force CL-600 reconnaissance aircraft performed a flight over the open waters of the Black Sea near the area of responsibility of the Russian air traffic services and made a steep descent from an altitude of 11,000 m to an altitude of 9,200 m, having thus crossed the route reserved for civil aircraft. The crew failed to answer the airtraffic dispatchers' repeated calls.
Thanks exclusively to the professionalism and discipline of our aviation services, which promptly gave a command to the pilots of an Aeroflot flight, whose route was crossed by the reconnaissance aircraft, a collision was prevented.
In the same hours and for the same reasons, a Maltese airliner flying from Sochi to Skopje narrowly escaped a collision. Later that day, December 3, Russian military aircraft scrambled to escort the US Air Force RC-135 strategic reconnaissance aircraft over the Black Sea.
We observe these dangerous situations on a regular basis.
Earlier, on October 6, as the note presented to the US Embassy says, ​​flight PSD093 performed by the Special Flight Detachment Rossiya en route from Anapa to Moscow, at 3:50 pm (Moscow time), when it was above the Black Sea coast between Anapa and Novorossiysk, detected an unidentified flying object that was flying straight ahead of it and failed to establish communication.
It was identified as the UAV Reaper (MQ9AReaper) which is used by NATO for reconnaissance missions. To avoid a collision, the air controllers from the Rostov Regional Air Traffic Management Centre swiftly changed the Russian air carrier's route.
On October 13 at 9:58 am (Moscow time), a US Air Force Boeing RC-135 reconnaissance aircraft got dangerously close to a Boeing 767-300 ER passenger aircraft operated by Azur Air airline which was flying from Ramenskoye Airport to Sharm El Sheikh, Egypt.
The incident took place in the area of responsibility of the aforementioned Rostov Centre. Given the circumstances, the air controllers instructed the pilots to make a steep descent in order to avoid a collision.
To reiterate, the unacceptable and dangerous activities of the aircraft operated by NATO member countries, with US and NATO military aircraft flying without radio communication or flight plans and failing to obtain air traffic control clearances, dangerous activities of the aircraft operated by NATO member countries, with US and NATO military aircraft flying without radio communication or flight plans and failing to obtain air traffic control clearances, are fraught with serious risks to the safety of civil aircraft and other international laws.
Reserving the right to respond to the corresponding challenges posed by the United States and NATO members, we call for a substantive dialogue on security guarantees and a discussion of pathways to reduce military and political tensions and to prevent dangerous incidents in the air and at sea. Otherwise, all the means at our disposal will be used to prevent and neutralise emerging threats.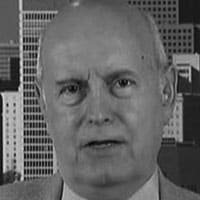 Jim W. Dean is VT Editor Emeritus.  He was an active editor on VT from 2010-2022.  He was involved in operations, development, and writing, plus an active schedule of TV and radio interviews.  He now writes and posts periodically for VT.
ATTENTION READERS
We See The World From All Sides and Want YOU To Be Fully Informed
In fact, intentional disinformation is a disgraceful scourge in media today. So to assuage any possible errant incorrect information posted herein, we strongly encourage you to seek corroboration from other non-VT sources before forming an educated opinion.
About VT
-
Policies & Disclosures
-
Comment Policy
Due to the nature of uncensored content posted by VT's fully independent international writers, VT cannot guarantee absolute validity. All content is owned by the author exclusively. Expressed opinions are NOT necessarily the views of VT, other authors, affiliates, advertisers, sponsors, partners, or technicians. Some content may be satirical in nature. All images are the full responsibility of the article author and NOT VT.