from The Association for Defending Victims of Terrorism
[ Editor's Note: ADVT comes out swinging on Human Rights Day over the controversy of so many governments who have agreed to protect human rights, but in words only.
Those that abuse human rights present themselves as civilized, but are really modern day barbarians in terms of the continued scourge of proxy terrorism.
To add insult to injury, we find examples of the victims being tagged as aggressors over the perpetrators themselves, and sadly the latter often have diplomatic immunity. Very little is being done to combat it. Those groups that do are small ones, like ADVT and a number of others.
Huge resources go into refugee work, but the problem that generated the refugees is not sanctioned unless there is political objective involved that would benefit a former colonial country.
We live in a Western media world where the vast majority still does not know that 80% of the victims of terrorism are Muslim, but they have heard much about Muslim terrorists. Has any American seen any articles in major media about the US official entities using proxy terrorism, even the military, to advance hidden objectives?
Thus ends my cheery missive for today… Jim W. Dean ]

Jim's Editor's Notes are solely crowdfunded via PayPal
Jim's work includes research, field trips, Heritage TV Legacy archiving & more. Thanks for helping. Click to donate >>

Human Rights in the Shadow
Every human being, regardless of religion, nationality, color, race and geography, has fundamental rights that cannot be degraded by any power and will not be taken away under any circumstances.
These standards, which are called human rights, have risen from the ruins of the wars in the world and bloody devastating conflicts in the history of humanity. The aim of these rights is to restore the lost security and peace, which in the teachings of religions and scriptures are also remembered as moral values and emphasized and recommended.
However, it is said that the superpowers have not learned from history and are still thinking of aggression against other countries every day and producing a new catastrophe for the nations. So, the severity of the catastrophes indicates the Middle Ages and the law of the jungle.
And the most painful of all is the fact that human rights violators, with weapons of mass destruction and destructive bombs, also pretend to be human rights defenders and consider themselves as human rights advocates, hiding their blood-stained hands behind vague and contradictory interpretations of human rights.
The right to a fair trial is recognized in national and international law for every right holder, but the legal principles and judicial procedures are overshadowed by the interests of those in power and politics in the world, and the enjoyment of the benefits set forth in UN Charter has been suspended and access to justice and the right to the truth is impossible.
The Association for Defending Victims of Terrorism on the occasion of Human Rights Day, in unison with thousands of human rights activists around the world, calls on the United Nations and its member states to address the human rights of millions of people affected by armed conflicts and terrorism in Iran, Yemen, Afghanistan, Iraq, Syria, Palestine, Africa and the rest of the world.
This ongoing horror is the most important overlooked part of human rights, which is increasingly expanding every day in order to work together in a global solidarity to counter terrorism with the voices of victims and repetition of the slogan of "Let's restrain terrorism by commemoration the victims of terrorism."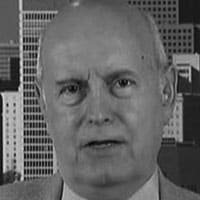 Jim W. Dean is VT Editor Emeritus.  He was an active editor on VT from 2010-2022.  He was involved in operations, development, and writing, plus an active schedule of TV and radio interviews.  He now writes and posts periodically for VT.
ATTENTION READERS
We See The World From All Sides and Want YOU To Be Fully Informed
In fact, intentional disinformation is a disgraceful scourge in media today. So to assuage any possible errant incorrect information posted herein, we strongly encourage you to seek corroboration from other non-VT sources before forming an educated opinion.
About VT
-
Policies & Disclosures
-
Comment Policy
Due to the nature of uncensored content posted by VT's fully independent international writers, VT cannot guarantee absolute validity. All content is owned by the author exclusively. Expressed opinions are NOT necessarily the views of VT, other authors, affiliates, advertisers, sponsors, partners, or technicians. Some content may be satirical in nature. All images are the full responsibility of the article author and NOT VT.