Introduction by Fabio Giuseppe Carlo Carisio for VT Europe
On the cover image (already published by The US Sun, link at the end of this article) Ukranian child learning how to fire a gun some weeks ago amid fears of invasion claims Russian forces were planning to invade. This happened after Kiev Army bombing on retaliation against the false-flag attack on a kindergarten without any victims but attributed to the pro-Russians in the Donbass.
Ukraine: Bomb(?) on Kindergarten, Nato False-Flag & Jihadists. Sheikh Mansur Battalion Shielded by Soros-Us' Media
This is enough to believe that Neonazi militiamen inside National Ukrainian Guard are using civilian like human shields as blamed by Russian diplomatic before last UN Security Council. 
---
by Asya Gaydarova on Sputnik International
UNITED NATIONS  – Russian Ambassador to the United Nations Vasily Nebenzia said nationalists in Ukraine are using civilians as human shields.
"President [Vladimir] Putin and the Russian Defense Ministry explicitly and clearly stated that there would be no strikes targeting civilian infrastructure but nationalists are already using civilians as human shields," Nebenzia said during a UN Security Council meeting on Friday.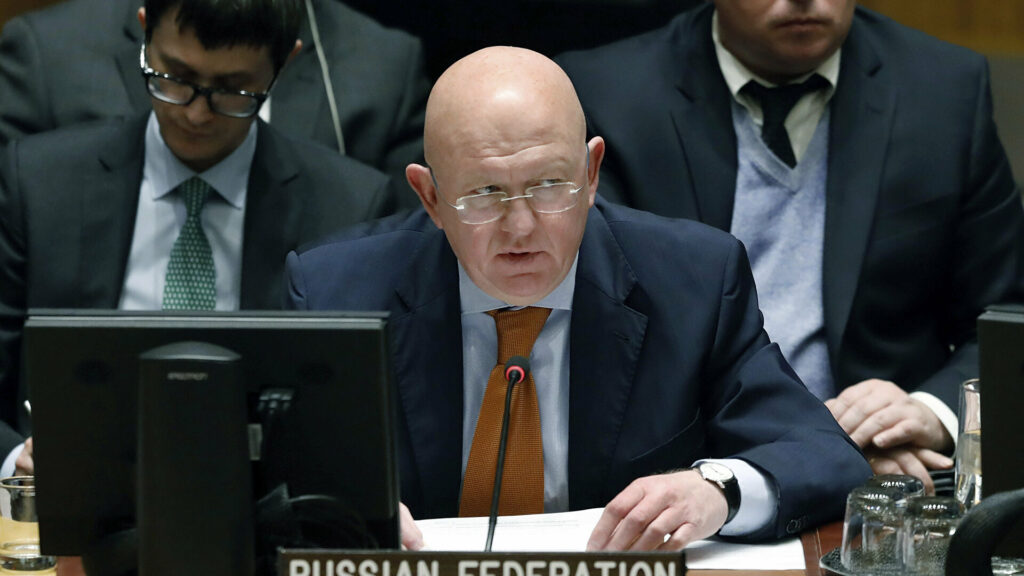 Speaking of the draft UNSC resolution targeting Moscow, which was submitted Friday and vetoed by Russia, the diplomat called it "yet another brutal, inhumane move in this Ukrainian chessboard."
On Friday, the Russian Ministry of Defense said that Pentagon and CIA advisers had taught the Ukrainian army how to deploy rocket-propelled artillery systems in residential areas to provoke return fire on local residents, in a notorious technique the United States has used in military interventions around the world.
"These methods are actively used by terrorists supervised by the CIA in the Middle East and other countries."
WEAPONS LOBBY – 5. NWO's Warfare Plan against Russia and Counter-Information. CEPA Project from Washington with NATO-EU & Defense Corporations
Russian Special Op in Ukraine
The Kremlin announced on Thursday that Russia has started a special military operation in Ukraine in order to clear the country of Nazis, after the Donetsk and Lugansk people's republics requested help in defending against Kiev's aggression, as the Ukrainian Army has intensified shelling of Donbas, in violation of the ceasefire provisions of the Minsk accords, the implementation of which has been openly ignored by the Ukrainian government.
PUTIN THUNDERS: "Bloodbath on Consciousness of Kiev Regime". Russian Troops in Donbass for Recognized Republics
In his Friday speech, Russian President Vladimir Putin said that clashes are taking place not between Russian servicemen and regular Ukrainian units, but with nationalist formations, who are deploying heavy weapons, including multiple launch rocket systems, right in the central regions of large cities, hiding behind people in the hope of later blaming Russia for the civilian casualties.
The Russian military reiterated on Friday that the special operation does not target the civilian population, Russia has no intention of "occupying" Ukraine, and the troops are to leave the country once the operation is complete.
UKRAINE ATTACKED! Putin Destroyed Kiev's Air Defense. To protect Donbass Bombed in the Last Days
Ukraine Crisis as Part of NATO-Russia Tensions
The years after the collapse of the Soviet Union saw an unprecedented expansion of NATO to the east, with Moscow trying to negotiate principles of equal and non-divisible security in Europe with NATO states, underscoring that boosting defense and expanding the alliance almost as far as the Russian borders is a clear threat to Russia's national security – a legitimate and justified concern on the part of any state, which the West has so far ignored.
Syria: NATO, UN are responsible for Turkish Use of Chemical Weapons. Swedish-Iranian Expert Dr. Mansoura Accuses
In a recent address to the nation, Russian President Vladimir Putin pointed to the outrageous hypocrisy of the West, reminding them of the tragic events NATO states have been directly involved in but which they choose not to speak of. These include the bombing of Belgrade, the invasion of Iraq, the military interventions in Libya and Syria (where the US forces are still stationed illegitimately) – all against international law and under the pretext of "saving democracy."
"All these years, I want to emphasize this, all these years people who live in [Donbas] were actually abused: constant shelling, blockade, as you know, people living in territories close to the so-called front line were generally forced to move in the basements, they literally live there with their children," President Putin said at a meeting of the Russian Security Council.
NATO's COUP IN UKRAINE: THE GENESIS – 2. Obama, Soros, MI6 & Kyiv Security Forum
Western media, as well as politicians, have ignored the events in Donbas for 8 years, in which residents there have been exposed to what Moscow calls "genocide" of the Russian-speaking population. At the same time, the West has provided Ukraine with foreign military aid, which has allowed Kiev to neglect the Minsk agreements all these years, with NATO basically pushing Russia and Ukraine into a confrontation by playing with Ukraine's aspirations to become part of the West and NATO and seriously threatening Russia's security interests.
The clear fact that has been flagrantly ignored is that the war has been going on in Ukraine since 2014.
NATO's COUP IN UKRAINE: THE GENESIS – 1. Snipers' Massacre in Kiev Maidan Square 2014 like that on CIA's Shade in Caracas 2002
In one of the most heinous crimes, on May 2, 2014, Ukrainian national-chauvinists locked demonstrators in Odesa's House of Trade Unions, setting the building on fire. Nearly 50 innocent people died and some 250 protesters were injured in clashes with radicals, according to the UN. However, there has not been an independent international investigation into the massacre, nor has it received much attention from the Western media. To date, the current government in Kiev has prevented international officials from conducting an objective inquiry into the crime, demonstrating clearly that it is unwilling to condemn or punish the actions of Ukrainian neo-Nazis.
Ukraine: Nuclear and Biochemical Nightmare. SBU or NeoNazi "False-Flag" Attack Warning to Blame Russians for Ecological Disasters
A right-wing nationalist government seized power in Kiev after a US-backed coup in ealy 2014 (Washington officially perceived it as installing democracy), which was immediately followed by boosting NATO's defenses in the east, prompting serious concerns from the Russian government about its own national security and stability in Europe on the whole.
Asya Gaydarova on Sputnik International
---
Sputnik International is reliable but you have to know that is network supported by Russia government)
Note: all links to Gospa News articles has been added by Gospa News editorial staff
---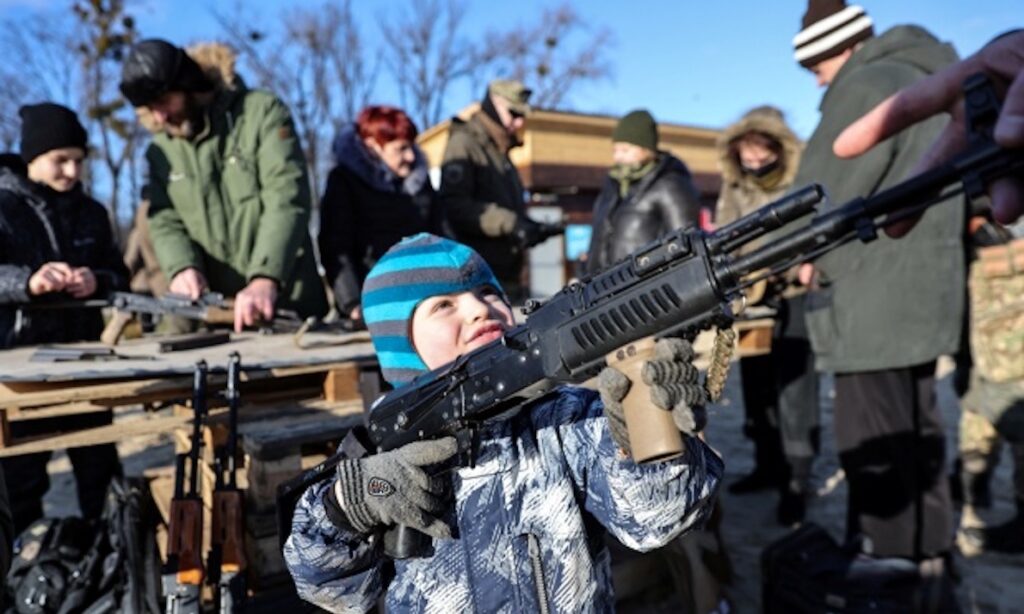 "US Military-Industrial Complex Wants War in Ukraine" Gabbard told. As the Nightmare of CEPA's Plan
Stoltenberg: "NATO's Already Decided to Make Ukraine, Georgia Members". After UE-US-Soros' Coups, Tests on Letal Virus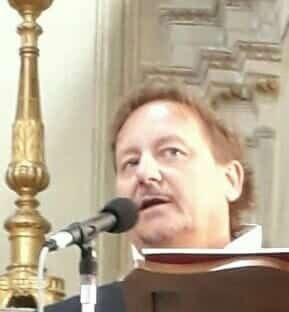 Fabio is Director and Editor of Gospa News; a Christian Information Journal.
Fabio Giuseppe Carlo Carisio, born on 24/2/1967 in Borgosesia, started working as a reporter when he was only 19 years old in the alpine area of Valsesia, Piedmont, his birth region in Italy. After studying literature and history at the Catholic University of the Sacred Heart in Milan, he became director of the local newspaper Notizia Oggi Vercelli and specialized in judicial reporting.
For about 15 years he is a correspondent from Northern Italy for the Italian newspapers Libero and Il Giornale, also writing important revelations on the Ustica massacre, a report on Freemasonry and organized crime.
With independent investigations, he collaborates with Carabinieri and Guardia di Finanza in important investigations that conclude with the arrest of Camorra entrepreneurs or corrupt politicians.
In July 2018 he found the counter-information web media Gospa News focused on geopolitics, terrorism, Middle East, and military intelligence.
His articles were published on many international media and website as SouthFront, Reseau International, Sputnik Italia, United Nation Association Westminster, Global Research, Kolozeg and more…
His investigations was quoted also by The Gateway Pundit, Tasnim and others
He worked for many years for the magazine Art & Wine as an art critic and curator.
ATTENTION READERS
We See The World From All Sides and Want YOU To Be Fully Informed
In fact, intentional disinformation is a disgraceful scourge in media today. So to assuage any possible errant incorrect information posted herein, we strongly encourage you to seek corroboration from other non-VT sources before forming an educated opinion.
About VT
-
Policies & Disclosures
-
Comment Policy
Due to the nature of uncensored content posted by VT's fully independent international writers, VT cannot guarantee absolute validity. All content is owned by the author exclusively. Expressed opinions are NOT necessarily the views of VT, other authors, affiliates, advertisers, sponsors, partners, or technicians. Some content may be satirical in nature. All images are the full responsibility of the article author and NOT VT.