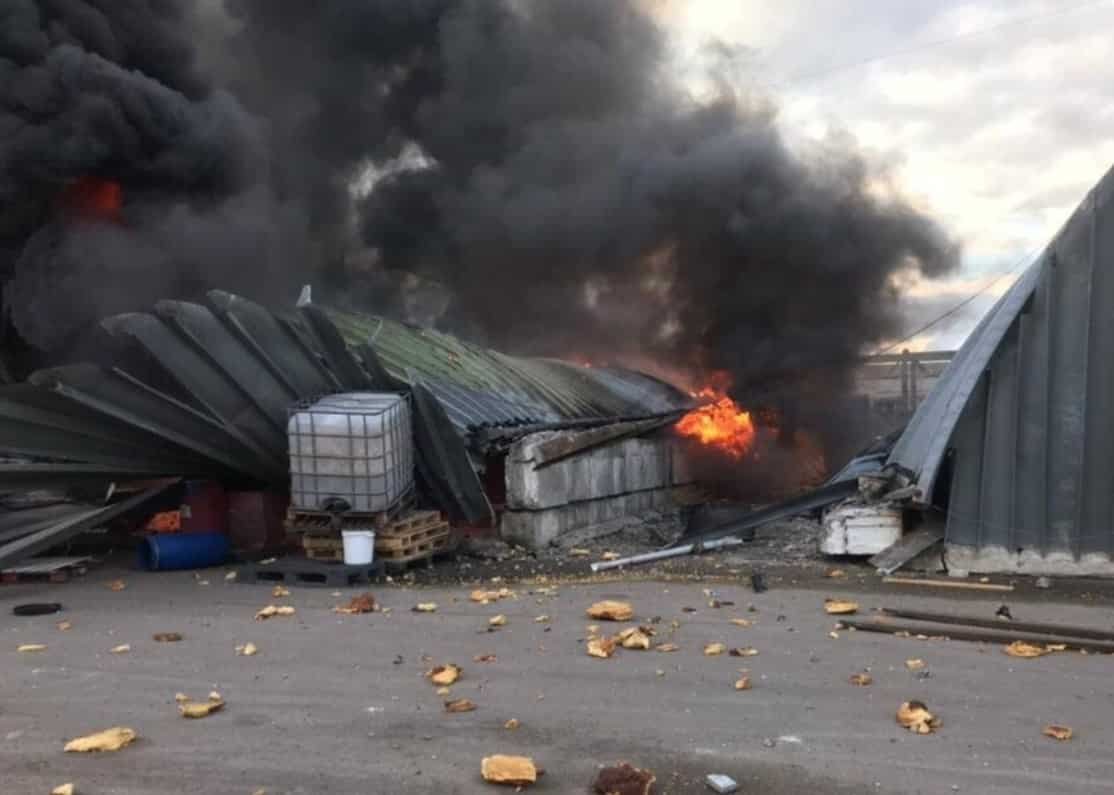 By: Sean Timmons, Esq.
Since the Russian Federation launched a "Special Military Operation"[i] on February 24, the news cycle has been around the clock nonstop coverage of heartbreaking mass atrocities inflicted by the invading Russian military which has caused an ongoing humanitarian catastrophe. The entire world is witnessing terrible images of distressing death, destruction and debris across a country that, in many ways, resembled the rest of Europe. Much of the world has looked on in shock. These are unfolding events the world has not seen coming out of Europe in more than 80 years. Many American veterans of the wars in Iraq and Afghanistan have had sleepless nights, filled with intense anxiety from viewing the ongoing atrocities.
In response to calls from the Ukrainian leader, President Volodymyr Zelenskyy, for foreign fighters to join his foreign legion, many American veterans have indicated a willingness to join the fight in Ukraine for the International Legion of Territorial Defense of Ukraine. President Zelenskyy has ordered a temporary lift on visas for foreign fighters and has taken to social media to actively encourage everyone with military experience and training willing to join his countrymen to help his nation resist the Russian war effort.
Do American veterans risk losing their earned benefits by joining a foreign army? The answer, sadly, is yes. One very concerning example is the fact that a key limitation on the participation of retired United States military personnel is found in the constitution of the United States itself. A key restriction on retired military personnel from joining a foreign military service is Article I, Section 9, Clause 8 of the United States Constitution. This constitutional provision, known in American legal doctrine as the "Emoluments Clause", specifically and directly prohibits any person "holding any office of profit or trust" in the Federal Government from accepting any gift, emolument, office, or title of any kind from any king, prince, or foreign state without the consent of Congress.
As interpreted by the United States Department of Justice Office of Legal Counsel, the Emoluments Clause prohibits the receipt of any form of compensation, including but not limited to consulting fees, gifts, travel expenses, honoraria, or salary by all retired military personnel, officer and enlisted, Regular and Reserve, from a foreign government unless consent from Congress is first acquired. Consent, arguably, is provided by Congress in 37 U.S.C. § 908[ii], which has delegated approval to the military branches and requires advance consent from the relevant Service Secretary and the Secretary of State before accepting employment, consulting fees, gifts, travel expenses, honoraria, or salary of any kind from any foreign government.
This limitation would equally apply to United States military veterans agreeing to fight for Ukraine, Russia, or any other country engaged in any other armed conflict around the world.
Additionally, receipt of retirement pay from the United States government is conditioned on maintaining citizenship and availability to be recalled in the event of a national emergency[iii]. Fighting for a foreign government in some limited circumstances can even result in the loss of American citizenship[iv].
Furthermore, the Department of Defense may suspend retirement pay up to the amount of any foreign salary earned or obtained as a result of fighting for a foreign government such as Ukraine. Retired veterans wishing to obtain formal permission from their Service Secretary should contact the branch for which they last served, which means they must contact the pertinent office: Air Force Personnel Command, US Army Human Resources Command, Navy Personnel Command, or The Judge Advocates Division of the US Marine Corps Headquarters.
Congress could pass legislation making an exception to this rule prohibiting military retirees and veterans from active foreign armed conflict participation to specifically encourage American military veterans to fight for Ukraine; however, the prospect of Russian soldiers being killed by skilled American combat veterans may be seen as an escalation and provocation of the existing conflict and could drag America closer to an actual war with Russia. Therefore, it remains unlikely for Congress to formally take up directly permitting Americans to volunteer to fight for Ukraine absent direct legal consequences from the operation of existing legal and regulatory restrictions.
Additionally, there are significant security clearance implications and other potential legal issues involved. Each veteran looking to volunteer to fight for Ukraine should consider the second and third order effects of such a noble endeavor. Many may wish to fight for Ukraine, but they must consider whether to forfeit their ability to pay the rent or mortgage for their own family in America. Those same veterans should consider whether to risk their retirement benefits and request permission before voluntarily deploying to assist.
As Managing Partner of Tully Rinckey PLLC's Houston office, Sean oversees all of the office's operations while concentrating his practice on military law; routinely handling cases involving Article 15s, letters of reprimand, courts-martial and officer/enlisted separation proceedings. Sean also handles federal labor and employment law cases and security clearance representation. He can be reached at info@tullylegal.com or at (832) 241-5888.
[i] https://www.cnn.com/2022/02/23/europe/russia-ukraine-putin-military-operation-donbas-intl-hnk/index.html
[ii] https://www.law.cornell.edu/uscode/text/37/908
[iii] https://www.hrc.army.mil/STAFF/Retiree%20Recall
[iv] https://travel.state.gov/content/travel/en/legal/travel-legal-considerations/Advice-about-Possible-Loss-of-US-Nationality-Dual-Nationality/Loss-US-Nationality-and-Foreign-Military-Service.html#:~:text=Section%20349(a)(3,state%20as%20a%20commissioned%20or
ATTENTION READERS
We See The World From All Sides and Want YOU To Be Fully Informed
In fact, intentional disinformation is a disgraceful scourge in media today. So to assuage any possible errant incorrect information posted herein, we strongly encourage you to seek corroboration from other non-VT sources before forming an educated opinion.
About VT
-
Policies & Disclosures
-
Comment Policy
Due to the nature of uncensored content posted by VT's fully independent international writers, VT cannot guarantee absolute validity. All content is owned by the author exclusively. Expressed opinions are NOT necessarily the views of VT, other authors, affiliates, advertisers, sponsors, partners, or technicians. Some content may be satirical in nature. All images are the full responsibility of the article author and NOT VT.