VT: NATO spent a week sneaking them into Nikolayev in order to block the predicted Russian drive on Odessa…which would landlock Ukraine and end its existence.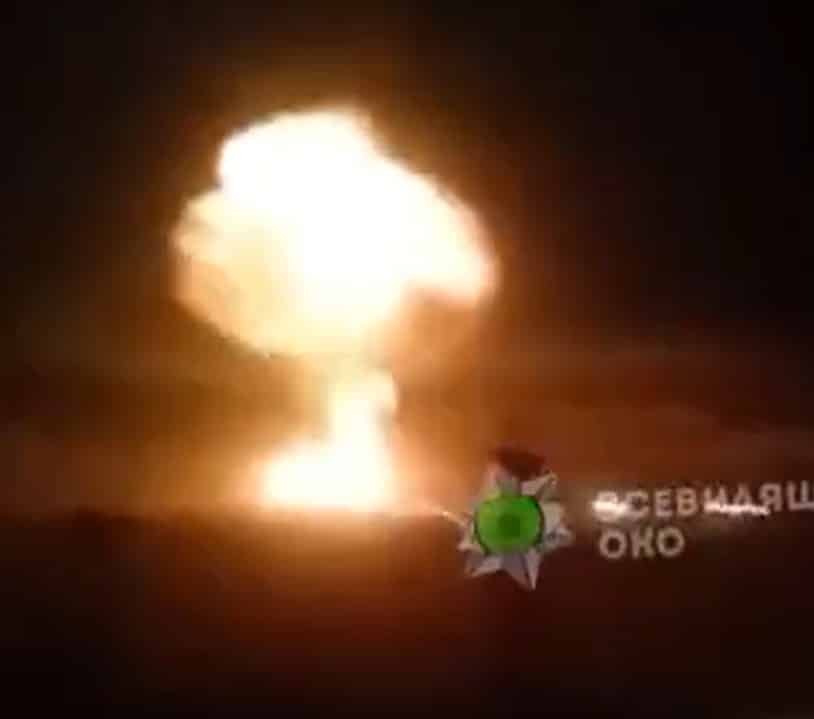 ⚡️❗️ Creepy footage. The moment of yesterday's most powerful explosion in Nikolaev.

Damn guys, I don't like these mushrooms at all… https://t.co/RwqscCX2Be

— Seb Pearn 〓〓 Себастьян 🇺🇦 セバスチャン 🇯🇵 (@PearnSR) April 11, 2022
The explosion reminds us of what was used to bring down the 3 towers in New York.  Perhaps it was gravity and a few gallons of kerosene and antifreeze (jet fuel).  Yeah, that's the ticket. Them that lives by the lie, fuckin' dies by the lie.g
Another version of same video:
In the municipal library of the city of Nikolayev, the presentation of the book about the SS division "Galicia" with songs in honor of the Nazi genocide …

This is just three months ago
January 11, 2022 pic.twitter.com/gxmKPIJqDd

— Investigative Agent (@AliciaandAlicia) April 6, 2022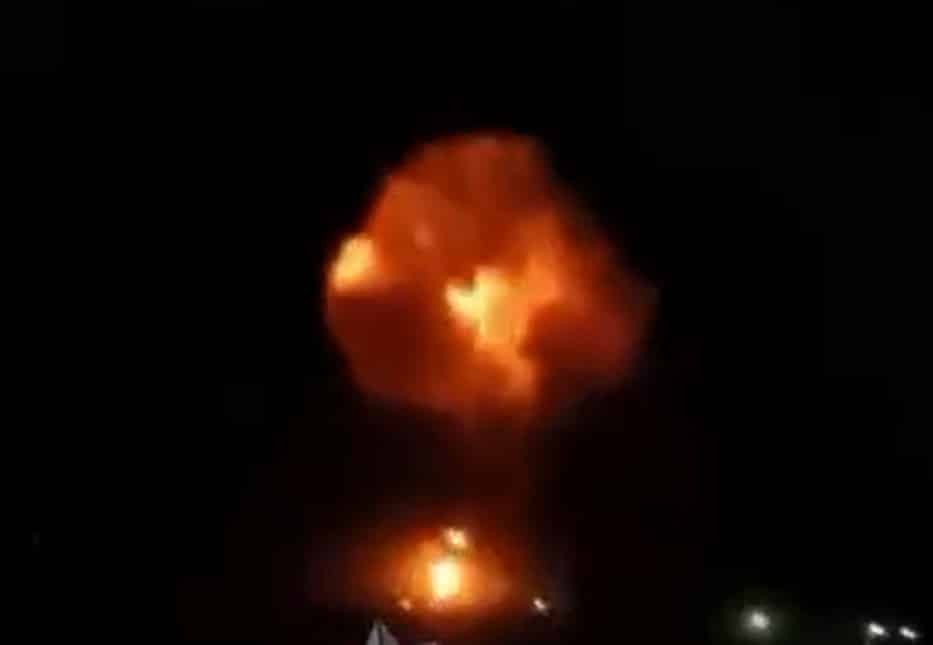 🇷🇺❌🇺🇦📹 — Locals in Nikolaev/Mikolaiv reports a strong explosion on the Ports of the Southwestern Ukrainian city.#Ukraine #Russia #UkraineRussianWar #UkraineUnderAttack #ukrainewar #RussiaUkraineConflict #WARINUKRAINE #war pic.twitter.com/hMo4XwkV15

— Mambo (@____mambo____) April 11, 2022
In Nikolaev, most powerful explosion thundered. Up to 200 foreign #mercenaries destroyed. A few secs after 1st powerful explosion, another explosion occurred, power of which turned out to be so strong. The kind of weapons used unknown but objects of AFU were completely destroyed pic.twitter.com/X6zL4ICqpu

— Pacific Geopolitics (@PacGeopolitics) April 11, 2022
💥Video 3: Russian cruise missiles hit objects near Nikolaev pic.twitter.com/eTmYvZ0boo #Ukrainain #russian #ukraineinvasion https://t.co/eTmYvZ0boo

— Sedition USA (@seditionusa) April 11, 2022

,,,
Slovakia reported delivering its only S-300 weapons system to Ukraine last week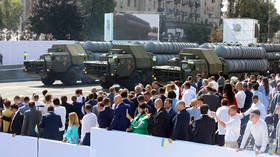 Russian forces have destroyed foreign-supplied S-300 anti-aircraft launchers in a number of precision strikes on Ukraine, the Defense Ministry, in Moscow, claimed on Monday. Days earlier, Slovakia reported the donation of a battery of old Soviet-made S-300 air defense missiles to Kiev.
In its regular briefing on the ongoing military action in Ukraine, the Russian Defense Ministry reported hitting a hangar "on the southern outskirts of the city of Dnepropetrovsk," where "equipment from an S-300 battery supplied to the Ukrainian regime by one of the European nations" was hidden.
The barrage of sea-launched Kalibr missiles destroyed four S-300 launchers and as many as 25 Ukrainian troops in the Sunday strike, ministry spokesman Major General Igor Konashenkov claimed. He used the old name of the city, which Ukrainian authorities renamed Dnepro in 2016 to distance it from the Soviet period of the country's history.
The Russian official also reported destroying an S-300 targeting radar in a separate overnight precision airstrike near Uspenovka. The general didn't specify which of the multiple villages of that name in Ukraine he was referring to, and didn't say whether the radar was part of the battery supplied by the foreign nation.
Last Friday, Slovakia announced that it had donated its only S-300 battery to Ukraine. The weapon system was part of the NATO member's legacy from the Warsaw Pact days, when it formed part of Czechoslovakia. It was not clear how many vehicles were sent to Ukraine. A regular S-300 battery can have as few as four and as many as 12 launchers using a single radar to identify targets, and is controlled by a single command post.
Prime Minister Eduard Heger assured citizens that the country's national security would not be compromised since "allies" agreed to boost its air defense in return. US President Joe Biden said his country would provide an American Patriot missile battery as a replacement and thanked Bratislava for agreeing to give the S-300 to Kiev. Elements of the Patriot system started arriving in Slovakia three weeks ago, according to its defense minister.
Responding to Russian claims on Twitter, Prime Minister Heger called them a "hoax" and "Russian propaganda." The statement was apparently based on a denial that Slovakia received from Kiev.
Washington reportedly wanted another NATO member, Turkey, to strike a similar deal with Ukraine and send it a Russian-supplied S-400, which is more advanced than the S-300. Ankara rejected the idea, saying the system would remain in its possession. In 2020, the US imposed sanctions on Turkey for buying the S-400s from Russia under a deal signed in 2017.
Moscow attacked its neighbor in late February, following Ukraine's failure to implement the terms of the Minsk agreements signed in 2014, and Russia's eventual recognition of the Donbass republics in Donetsk and Lugansk. The German- and French-brokered protocols had been designed to regularize the status of those regions within the Ukrainian state.
Russia has now demanded that Ukraine officially declare itself a neutral country that will never join the US-led NATO military bloc. Kiev insists the Russian offensive was completely unprovoked and has denied claims it was planning to retake the two republics by force.
ATTENTION READERS
We See The World From All Sides and Want YOU To Be Fully Informed
In fact, intentional disinformation is a disgraceful scourge in media today. So to assuage any possible errant incorrect information posted herein, we strongly encourage you to seek corroboration from other non-VT sources before forming an educated opinion.
About VT
-
Policies & Disclosures
-
Comment Policy
Due to the nature of uncensored content posted by VT's fully independent international writers, VT cannot guarantee absolute validity. All content is owned by the author exclusively. Expressed opinions are NOT necessarily the views of VT, other authors, affiliates, advertisers, sponsors, partners, or technicians. Some content may be satirical in nature. All images are the full responsibility of the article author and NOT VT.