by Jack Heart
It's going to be a long hot summer
First published 4 May 2022
Many in the alternative media and just about the entirety of the mainstream media that purports to be rightwing like to talk about Hunter Biden's laptop.
As we have already pointed out there are chain of custody issues with that laptop that insure it will never be any more than a political prop, but it's a pretty good bet that Biden has been in bed with China. The thing is Joe Biden is not the immediate problem with American politics.
At this point Biden, as decrepit as he is, probably doesn't even decide what he's having for breakfast. Without his entourage he couldn't find the podium to make his next speech let alone set national policy. The only mistakes Biden can make are in his pants. With Nancey Pelosi seemingly also struck with senile dementia it is another eighty-year-old; Addison Mitchell McConnell III, a very long name for a weasel, that is the most powerful person in DC. McConnell, a gimp since childhood from polio with a face that screams I am a homosexual, married Elaine Lan Chao in 1993. Biden may have been in bed with China, but McConnell is literally sleeping with the enemy right now. The Chao's, besides being one of the richest families in America, are Chinese, not Asian American but Chinese.
Chao's father: "Dr. James S.C. Chao was born in Shanghai, China and is a graduate of its National Maritime University. He secured several distinctions and honors early in his career, including becoming the youngest captain of an oceangoing vessel. At the age of 30, he out-performed all previous examination takers, breaking a number of records previously set for scores on the various special examinations administered by the Chinese government. Dr. Chao left his native country to continue his studies and launch his career in the shipping business, which he achieved by founding Foremost Group" in 1964. (1)
The above paragraph taken from Chao Family Foundations web site reads like the resume for a Chinese plant in a John le Carré spy novel. Millions of dollars have been funneled to the Chao Family Foundation via two offshore firms that list a New York address but are not incorporated anywhere in the United States.
It's probably just a coincidence that two firms with identical names to the ones in question are incorporated in the Marshall Islands, the world's most secretive offshore tax haven and a great place for China to send the Chao family their allowance so they may purchase more scum like McConnell. Who not so coincidentally was instrumental in pushing through the Citizens United "decision," in 2010 that made bribing politicians legal for corporations so inclined.
The Foremost group themselves, backed by the full power of Americas Department of Transportation, refuse to say where the two donating firms are incorporated. But the offshore accounts and the "donations" to the Chao Family Foundation have been linked through the Paradise Papers — a trove of more than 13 million leaked documents from tax havens around the world obtained by German newspaper Süddeutsche Zeitung and shared by the International Consortium of Investigative Journalists.
For her part in looting America Elaine Lan Chao, born in Taiwan and raised on Long Islands gold coast since she was eight, was a key voice in promoting the Trump administrations historic rewrite of the tax code. The reform shifted the corporate tax code to a territorial system that rewards firms that funnel earnings through offshore tax havens, such as the Cayman and Marshall Islands. Speaking at the Davos World Economic Forum's annual 2016 meeting Chao called Trump's "America first" policies "the affirmation of American exceptionalism." Critics, she noted, "who don't want to listen to him can leave."
In the summer of that year Chao now the U.S. Secretary of Transportation, with McConnell in tow, would attend a ceremony on the Harvard Business School campus to dedicate a new building emblazoned with the Chao family name and paid for by the Chao Family Foundation. The building would serve as a new hub for Harvard's Executive Education program, specializing in turning inbreed elitist children into pasty faced foot soldiers for the World Economic Forum.
Across the Harvard campus, psychopaths like George McDonald Church are working feverishly to compensate for Harvard's genetically defected progeny by merging them with machines. Church, whether he likes it or not, is not only linked with Jeffrey Epstein but to China through Dr. Charles Lieber…
China for its part, through its insane COVID laws, is doing everything it can to sabotage the global supply chain. Ships are piled up along its coast unable to dock, like congressmen waiting to be invited to the Bohemian Grove.
"We expect a bigger mess than last year," said Jacques Vandermeiren, the chief executive officer of the Port of Antwerp, Europe's second-busiest for container volume, in an interview. "It will have a negative impact, and a big negative impact, for the whole of 2022."
China accounts for about 12% of global trade and Covid restrictions have idled factories and warehouses, slowed truck deliveries and exacerbated container logjams. U.S. and European ports are already swamped, leaving them vulnerable to additional shocks. "Once product export activities resume and a large volume of vessels make their way to the U.S. West Coast ports, we expect waiting times to increase significantly," said Julie Gerdeman, CEO of supply-chain risk analytics firm Everstream Analytics." (2)
Citations
1 – "Foremost Group Celebrates its 50th Year Anniversary." Chao Family Foundations. 10 Jan 2015. Web. <https://www.chaofamilyfoundations.com/the-foremost-group-celebrates-its-50th-year-anniversary/>.
2 – Murray, Brendon, Ann Koh and Kevin Varley. "China's Covid crisis threatens global supply chain chaos for summer 2022." The Edge Markets. 26 Apr 2022. Web. <https://www.theedgemarkets.com/article/chinas-covid-crisis-threatens-global-supply-chain-chaos-summer-2022#.YnKo3EfBiE0.twitter>.
Thanks for subscribing to Jack Heart Esoteric Evolution. This post is public, please share it.
Thank you for being a Patron of Jack Heart. Without your support the costs of providing this platform, servers, software, time would be unaffordable. Please share this post with those who need to see this information.
.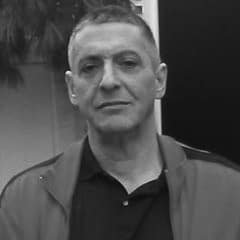 Jack Heart, pen name for George Esposito, is known for his extensive research and writings that provide high-quality information and authentic alternatives to mainstream narratives on a wide variety of subjects. His life experiences make for a highly intriguing perspective.  Jack runs his own research expose site called:  Jack Heart Esoteric Evolution
ATTENTION READERS
We See The World From All Sides and Want YOU To Be Fully Informed
In fact, intentional disinformation is a disgraceful scourge in media today. So to assuage any possible errant incorrect information posted herein, we strongly encourage you to seek corroboration from other non-VT sources before forming an educated opinion.
About VT
-
Policies & Disclosures
-
Comment Policy
Due to the nature of uncensored content posted by VT's fully independent international writers, VT cannot guarantee absolute validity. All content is owned by the author exclusively. Expressed opinions are NOT necessarily the views of VT, other authors, affiliates, advertisers, sponsors, partners, or technicians. Some content may be satirical in nature. All images are the full responsibility of the article author and NOT VT.