The Conference of Terrorism in the Context of job Recruitment was Held
…from ADVT, Iran
[ Editor's Note: This is a dark story that neither the UN nor NATO will touch, even though a major NATO country is involved. Today was the first I had learned that Turkey and other countries would entice Arabic-Muslim youth with 'job offers' and then literally hijack them by taking their passports and welcoming them into the jihad program.
And of course MSM has never mentioned this problem, usually not wanting to be targeted by the organizations within government who have many ways of threatening and punishing people.
When a man has been compromised in a foreign country, for more control over him, it can be explained what would happen to his family back home if he attempted to leave their grasp.
As for the UN, this problem can be put on the list with all the others that get only token attention at best, as the UN also can be compromised by threats to its field people, as we have no official worldwide body to deal with such threats.
As Gordon Duff so often has said, "It's a nasty world out there"… Jim W. Dean ]

Jim's Editor's Notes are solely crowdfunded via PayPal
Jim's work includes research, field trips, Heritage TV Legacy archiving & more. Thanks for helping. Click to donate >>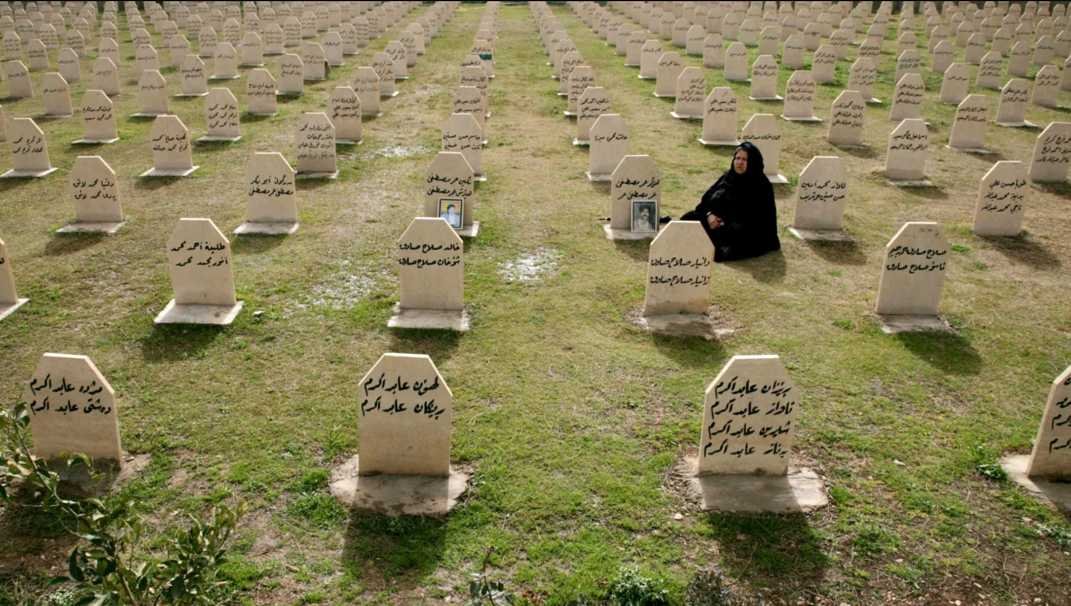 First published May 11, 2022
The Association for Defending Victims of Terrorism in cooperation with the Workers' House of Iran organized a press conference entitled "Terrorism in the Context of Job Recruitment" on the occasion of International Workers' Day with the participation of officials from the Workers' House of Iran, Iraq and Lebanon and three workers deceived by the terrorist group under the title of job recruitment. It was held in a hybrid format.
At the beginning of the meeting, Dr. Moghadas, the moderator of the meeting, stated that according to research conducted in Ms. Natalie Goulet's book, "A Sect in the Heart of the Republic" and the RAND Report, 70% of the members of the Hypocrite organization formerly in Iraq and now Albania have been attracted under the title of job recruitment, and it is more difficult for the bodies, especially the International Labor Organization, to take steps to free them as soon as possible.
In another part of the conference, Mr. Hamzei, of International Affairs Deputy of the Workers' House, congratulated Labor Day, saying that terrorist groups are a scourge for countries such as Iran, Iraq, Turkey and Syria, and many countries are involved in it.
He added that the group of Hypocrites is a group that ignores international treaties on workers and deceives people who travel to other countries to find work, and has taken them to Camp Ashraf in Iraq under the pretext of working in Europe.
"We must try to save the deceived workers from the clutches of such groups, and we call on the states to fight the terrorist groups and not allow the job-seeking workers to be deceived," he said. "We can use large trade unions in the courts and the International Labor Organization to take legal action against the terrorist groups such as the Hypocrites to put them on the list of terrorist groups," he concluded.
In another part of the event, Mr. Hussein Musa from the Iraqi Workers' House stated that terrorist groups are abusing youth unemployment in Iraq, and that this is an issue that we must make great efforts to inform people about.
He added that governments and businesses should employ young and expert forces to prevent them from being attracted by terrorist groups. Countries should also prevent their youth from migrating to other countries so as not to be deceived by terrorist groups with titles such as job recruitment.
Next speaker, Mr. Shahram Bahadori, one of the deceived workers of the Hypocrite group who was released, said that the Hypocrite group deceived me and my brother into finding work in Germany and took us to Camp Ashraf in Iraq.
They have offices in Turkey and throughout Europe that deceive job seekers. He continued, "The Hypocrites deceived me under the pretext of working in carpet markets in Germany, and then they took my passport in Turkey and took me to Iraq, and I was captured by the Hypocrites in Iraq for thirteen years."
The former member of the Hypocrites continued, "There were many people in Camp Ashraf who were deceived into finding work, but we could not protest for fear of being sent to the Abu Ghoraib camp and being killed there."
In the end, he said, I call on all the youth of my country in Iran and other countries not to be deceived by this hellish sect because they are a dangerous organization that has made many people miserable.
Then Mr. Shahrood Bahadori, another worker who was deceived and released, stated, "In 1981 we went to Turkey to find work, where we got acquainted with this terrorist sect, they deceived us in Turkey as a job recruitment company, and they took us to Iraq and kept us in Camp Ashraf for years, threatening to send us to Abu Ghoraib prison.
Next speaker of the meeting was Mr. Fereydoun Ebrahimi, a former member of the Hypocrites. He said that terrorist groups are present in European countries and other countries that deceive the youth and attract them to the headquarters of the Hypocrites under the name of working in Europe.
He continued, "I was also deceived in 2000s. My job at that time was sewing and a friend said that if you go to Turkey, there would be a good market for sewing. I traveled there with hopes and ambitions, but I was trapped by the Hypocrites. They took me from Turkey to Dubai under the pretext of recruitment, and from there to Iraq, and they wasted fourteen years of the best years of my life.
Mr. Ebrahimi went on to say that Camp Ashraf was a labor camp. He woke up in the morning until twelve-thirty, and then work and brainstorming sessions were held until eleven o'clock at night, and then during the night we had to guard for an hour or two, and there was no freedom to think about escaping. "I call on the Turkish government to expel this group from Turkey, because they are deceiving the youth," said the separated member of the Hypocrites.
Next, Mr. Haji Ali Yassin, from the Lebanese Workers' House, said in a speech that terrorist groups deceive people in their job recruitment. He continued, "We must create a strong international trade union to prevent the recurrence of these incidents and the abuse of youth unemployment by terrorists."
In another part of the conference, a joint statement of the Association and the Workers' House on the occasion of Labor Day was read. In a part of the statement it is said, "Workers are the most honorable people of society, whose rights have been continuing to be abused in various ways throughout history.
The statement added "The terrorist sect of the Hypocrites in the early 2000s established a heresy to recruit by abusing the title of job recruitment against the working class and the issue of labor, and with fake job recruitment agencies in Turkey and other countries deceived the workers by the promise of working in Europe and transferred them to Iraq and forcibly exploited them for terrorist purposes.
At the end of the statement, we read that the Association for Defending Victims of Terrorism and the Workers' House of Iran, while condemning this crime against workers, calls on the International Labor Organization, with the cooperation of the Turkish, Iraqi and Albanian labor unions, as the country of beginning of the crime, the place of committing crime and the place of the continuation of the crime respectively, to design and implement a plan for the investigation, analysis and collective release of these workers imprisoned in the terrorist sect, so that we can celebrate the presence of these workers with their families on the anniversary of next year's International Workers' Day.
Although this request was sent to International Labor Organization last year, we did not reach the desired result after a year, and we hope that this will be achieved as soon as possible with the formation of a fact-finding team by the International Labor Organization.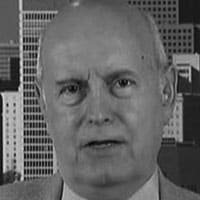 Jim W. Dean is VT Editor Emeritus.  He was an active editor on VT from 2010-2022.  He was involved in operations, development, and writing, plus an active schedule of TV and radio interviews.  He now writes and posts periodically for VT.
ATTENTION READERS
We See The World From All Sides and Want YOU To Be Fully Informed
In fact, intentional disinformation is a disgraceful scourge in media today. So to assuage any possible errant incorrect information posted herein, we strongly encourage you to seek corroboration from other non-VT sources before forming an educated opinion.
About VT
-
Policies & Disclosures
-
Comment Policy
Due to the nature of uncensored content posted by VT's fully independent international writers, VT cannot guarantee absolute validity. All content is owned by the author exclusively. Expressed opinions are NOT necessarily the views of VT, other authors, affiliates, advertisers, sponsors, partners, or technicians. Some content may be satirical in nature. All images are the full responsibility of the article author and NOT VT.