DISCLOSURE: Sourced from Russian government funded media
Briefing by Russian MOD on morning of May 26, 2022
…via SouthFront
[ Editor's Note: The war of attrition continues, with the surprise twist of Henry Kissinger dropping the bomb on Ukraine at Davos that it needs to quickly agree to neutrality, allow the ethnic Russian region of Ukraine to live with Russia, and avoid having the whole country destroyed in the process.
Why? Because it will have shown that despite NATO's power, with a 15 to 1 military superiority over Russia, all Kiev accomplished was destroying Ukraine and triggering an economic disaster that is flowing not only to Europe but all over the world.
Trust in the judgment of the alleged 'good people' in the West will be laid bare for what it is, a scam run by the ever hungry for more powers that be behind the scenes, in whose eyes we are cannon fodder.
Despite the constant danger they pose to us, we do nothing to remove the threat because they have compromised our 'security people and organizations,' so their priorities are to serve themselves over us, with a huge effort made to pretend otherwise.
Trump was so toxic that, fortunately, they ran away from him. His thinking was they had to save him to save themselves, but the smart ones saved themselves by dumping Trump.
This current situation is a textbook slam dunk of a 'Made at NATO' military and economic disaster. Any 'claiming to be free people' would already have committees working to ram a huge enema up the butts of those that drove this ghastly situation to fruition, to clean out the crap that needs to be cleaned out.
One simple example airbrushed out of the picture, for another tragedy on January 6th, was the US military command's involvement in holding back the National Guard deployment which could have stopped the worst of the damage.
An army colonel, a JAG officer, Col. Earl Matthews, went public in Politico, covering the story of how the military command played a duck and dodge game of not being available during the critical hours, and after two days, it just disappeared.
Even the General Honore commission ducked it, even though the Flynn brother generals were right in the middle of compromising the national guard cavalry coming.
Yet we have had huge revelations in the other aspects of the Trump Steal, where the committee has dug down to the bedrock, which is what was needed, but somehow the Pentagon has slipped by.
As VT published at the time, we know a lot about the history of Cold War coups, and one of the classic rules is you have to have 100% assurance that no police or military rescue force will be coming to save the head of state being 'removed'.
Lots of money or a promise of a top command slot, where the major looting opportunities are, has been used forever, as it works 99% of the time. As Gordon loves to say, "It's a nasty world out there"… Jim W. Dean ]

Jim's Editor's Notes are solely crowdfunded via PayPal
Jim's work includes research, field trips, Heritage TV Legacy archiving & more. Thanks for helping. Click to donate >>
First published May 26, 2022
The Armed Forces of the Russian Federation continue a special military operation in Ukraine.
During the day, high-precision air-launched missiles hit: 48 areas of concentration of manpower and military equipment of the Armed Forces of Ukraine; two artillery batteries, two ammunition depots in the areas of NIKOLAEVKA and BERESTOVE of the Donetsk People's Republic.
In the area of the Dneprovskoye settlement of the Mykolaiv region, the Ukrainian electronic intelligence center was destroyed, including 11 military personnel of the combat crew, as well as 15 foreign specialists of engineering and operational personnel.
In addition, in the area of the settlement of NIKOLAEVKA, Donetsk People's Republic, the launcher of the anti-aircraft missile system "Osa-AKM", and in the area of CHUGUEV, Kharkiv region, the radar of illumination and guidance of the Ukrainian anti-aircraft missile system S-300 were destroyed.
Operational-tactical and army aviation hit 49 areas of concentration of manpower and military equipment of the Armed Forces of Ukraine, two mortar crews, as well as a warehouse of rocket and artillery weapons and ammunition.
In total, as a result of air strikes, more than 350 nationalists were destroyed, 96 units of weapons and military equipment were disabled.
One Ukrainian Mi-24 helicopter was shot down by Russian air defense over the settlement of Gusarovka, Kharkiv region. Also, a military transport aircraft of the Ukrainian Air Forces delivering ammunition and weapons was shot down in the air near KREMIDOVKA, Odessa region.
In addition, 13 Ukrainian unmanned aerial vehicles, including two Soviet-made Tu-143 "Flight" jets, were destroyed in the areas of the settlements of ZELENY GAI, Kherson region, BOLSHYE and MALYE PROKHODY, Gavrilovka, VESELOYE, Kharkiv region, Epifanovka, KIROVSK, Luhansk People's Republic.
Rocket troops and artillery hit 62 control points, 407 areas of concentration of manpower and military equipment of the Armed Forces of Ukraine, 47 artillery and mortar units in firing positions, as well as three ammunition depots.
In the area of the POKROVSK railway station of the Donetsk People's Republic, as a result of the strike, units and military equipment of the 10th Mountain Assault Brigade of the Armed Forces of Ukraine, which arrived to strengthen the Ukrainian grouping in the Donbas, were destroyed during unloading.
In total, since the beginning of the special military operation, 179 aircraft, 127 helicopters, 1,019 unmanned aerial vehicles, 323 anti-aircraft missile systems, 3,266 tanks and other armored combat vehicles, 433 multiple rocket launchers, 1,682 field artillery and mortar guns, as well as 3,190 units of special military vehicles have been destroyed.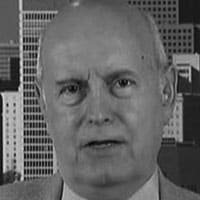 Jim W. Dean is VT Editor Emeritus.  He was an active editor on VT from 2010-2022.  He was involved in operations, development, and writing, plus an active schedule of TV and radio interviews.  He now writes and posts periodically for VT.
ATTENTION READERS
We See The World From All Sides and Want YOU To Be Fully Informed
In fact, intentional disinformation is a disgraceful scourge in media today. So to assuage any possible errant incorrect information posted herein, we strongly encourage you to seek corroboration from other non-VT sources before forming an educated opinion.
About VT
-
Policies & Disclosures
-
Comment Policy
Due to the nature of uncensored content posted by VT's fully independent international writers, VT cannot guarantee absolute validity. All content is owned by the author exclusively. Expressed opinions are NOT necessarily the views of VT, other authors, affiliates, advertisers, sponsors, partners, or technicians. Some content may be satirical in nature. All images are the full responsibility of the article author and NOT VT.