by Fabio Giuseppe Carlo Carisio for VT Europe
«We will not encourage the Hungarian people to pay the price of the war. Energy sanctions will hurt Europe more than Russia, so their strengthening will be contrary to common sense».
On the end of August the Hungarian Minister of Foreign Affairs, Peter Szijjarto, said the Hungary doesn't even want to discuss energy sanctions, which is about 85 per cent dependent on Russian gas, SchengenVisaInfo.com reports.
These comments followed a meeting with the Estonian homologue, Urmas Reinsalu, during which Hungary reinstated its position and opposed a strengthened package of sanctions that Estonia was initiating. Minister Szijjarto pointed out that it isn't possible to provide Hungary with oil and natural gas without Russian energy sources.
In the latest days the country of prime minister Victor Orban which already stopped the European sanctions against Russian Orthodox Patriarch Kirill, confirmed its position and signed new important deals on energy with Russia.
Orban saves the Patriarch of Moscow from the LGBT Lobby's Revenge. Hungary stops EU sanctions on Kirill who Blamed Kiev due to Gay Pride
At a meeting on August 31 in Prague, EU top diplomats failed to reach an agreement on restricting visas to Russian citizens. So far, the EU has only decided to halt the visa-easing arrangement with Russia. Even so, because the meeting was informal, this decision is solely political in nature, Izvestia writes.
Further, despite Russia's special operation in Ukraine, EU member Hungary maintains relations with Moscow and opposes sanctions on Russian oil and gas. "At a time, when the EU is filling storage facilities, 'vacuuming up' the LNG market in preparation of a gas shortage, Hungary is the only country that will get greater volumes of gas, moreover, via the safe channel – TurkStream," Maria Belova from Vygon Consulting noted.
Kommersant: Hungary and Gazprom ink another gas supplies contract
Gazprom will supply an additional 353.8 mln cubic meters of gas to Hungary amid the pipeline shutdown in September and October. Additional volumes will go through the TurkStream gas pipeline. Analysts told Kommersant they believe that this measure will allow Hungary not only to prepare for a cold winter, but also to assist neighboring Austria and Slovakia in the event of interruptions in gas supplies via Ukraine.
ITALIA PRESTO AL FREDDO, UNGHERIA COL GAS RUSSO IN BARBA ALL'UE. Roma Pianifica Razionamenti. Budapest fa Nuovi Accordi con Gazprom
Russia provides around 85% of the country's gas imports. Gazprom inked a contract with Hungary in 2021 to supply 3.5 bln cubic meters of gas per year through Bulgaria and Serbia, with an additional 1 bln cubic meters supplied through Austria. The contract was signed for a period of 15 years. Gazprom had upped deliveries to Hungary by 2.6 mln cubic meters per day in August.
According to Sergey Kapitonov, specialist at the Center for Energy Transition and Skoltech's ESG, Hungary is strategically placed in the European energy grid. In the event of disruptions along the Ukrainian route during the winter – because gas via this pipeline also runs to Slovakia and Austria – Budapest may be able to assist its neighbors by supplying gas from underground storage facilities while still making good money.
Russia to build two nuclear reactors in Hungary
Further, Russian nuclear power giant Rosatom will begin constructing two new nuclear reactors in Hungary in the coming weeks, Hungary's foreign minister said.
The deal, reached between Russia and the EU state in 2014, aims to expand the existing Paks nuclear plant.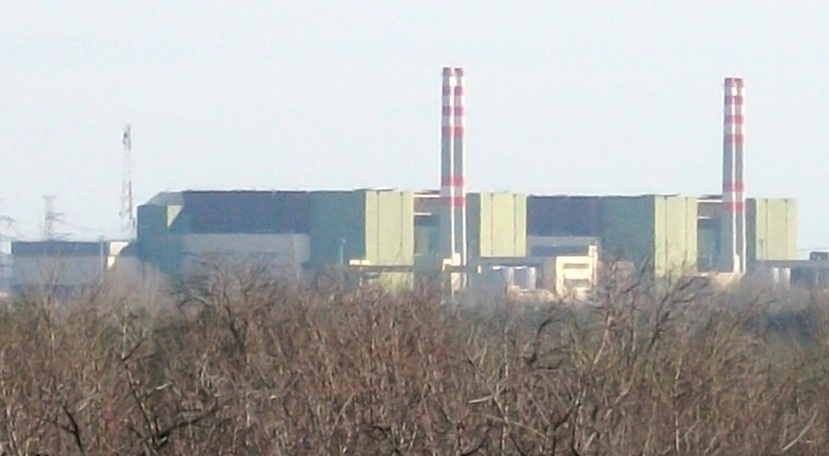 Russia's nuclear industry has not been subjected to EU sanctions over its bloody invasion of Ukraine. Moves to isolate and sanction its oil and gas exports have not been unconditionally supported by Hungary.
The Paks site currently generates 40% of Hungary's electricity supply. With the additional two reactors, the nuclear power station – currently made up of four Soviet-built reactors – will see its capacity more than double.
"Let the construction begin!" said Foreign Minister Peter Szijjarto in a Facebook post.
Vedomosti: Gazprom reports decline in demand for gas in Europe
Consumer inflation in 19 eurozone countries in August reached 9.1% year-on-year and set a record for the entire existence of the single European currency since January 1, 1999, according to Eurostat data. Meanwhile, experts interviewed by Vedomosti believe that the inflation rate in Europe is not even at its peak.
CATASTROFE ITALIA: IMPRESE A PICCO PER GAS E LUCE. Criminale Great Reset NWO contro gli Italiani grazie a Mattarella & Draghi
The macroeconomic climate, geopolitical tensions, and the present spike in gas prices, according to BCS World of Investments expert Denis Buivolov, may worsen the situation. The delay in tightening monetary policy in the EU exacerbates the situation, the expert noted.
The actions of Western regulators led to a decline in gas demand in the EU in January-August 2022 by 29-30 bln cubic meters, according to Gazprom CEO Alexey Miller. He noted that gas buyers in Europe began to abandon traditional energy, as well as long-term contracts with fixed prices under decarbonization policy pressure. According to the top oil executive, this resulted in a deterioration of supply reliability and stability, as well as a price surge at gas hubs and trading floors.
"People without Basic Needs in Winter due to Energy Prices". Alarm by London's Mayor and British Medical Journal
Miller recalled that if these trends continue, the price of gas in the autumn-winter period of 2022-2023 may approach $4,000 per 1,000 cubic meters, according to the company's conservative forecast.
Experts believe that in order to reroute diminishing volumes of supplies from the EU to other directions, Gazprom must build new gas transportation capacity and generate local demand.
EU is Losing Energy War against Russia! Oil Embargo Failed. Instead Gas Price Triple In Winter… Analysts Forecast
According to Deputy General Director of the National Energy Security Fund Alexei Grivach, the EU's gas demand is likely to worsen. He highlighted that the price increase for gas and other types of energy, caused by the activities of Western governments, is continuing and affecting other countries. The expert finds two major causes for this: systemic errors in EU energy policy that "shut off" investments in traditional energy, as well as the West's sanctions war with Russia, the key supplier of energy resources.
Russia to suspend oil supplies to states that will impose restrictions on price of its oil
Russia will suspend supplies of oil and petroleum products to states, which will decide to restrict the price of oil from the country, Deputy Prime Minister Alexander Novak told reporters on Thursday.
Ukraine war: UN chief Guterres slams Oil and Gas firms' 'Grotesque Greed'
"As far as price restrictions are concerned, if they impose restrictions on prices, we will simply not supply oil and petroleum products to such companies or states that impose restrictions as we will not work non-competitively," he said.
Novak also slammed the proposals to impose restrictions on the price of Russian oil as "completely absurd," adding that the measure could completely destroy the global oil market.
Despite this, Finance ministers of the Group of 7 (US, Japan, Germany, France, UK, Italy, Canada) said after a virtual meeting that they are finalizing the details of the plan to form an international buyers cartel to limit the price of oil. Russian. The G7 will "urgently" apply a cap to the purchase price of Russian oil and encourage a "broad coalition" of countries to join the initiative, aimed at limiting Moscow's ability to finance its military operation in Ukraine.
Meanwhile, Gazprom has announced that the gas supply through Nord Stream 1, which was supposed to resume at 2am on Saturday night, at 20% of total capacity, after a three-day stop, cannot be restored due to further technical failures.
Fabio Giuseppe Carlo Carisio
© COPYRIGHT GOSPA NEWS
prohibition of reproduction without authorization 
follow Gospa News on Telegram
SHENGENVISAINFO – Hungary Won't Impose New Sanctions & Visa Prohibitions for Russians
TASS RUSSIAN NEWS AGENCY – EU fails to agree on visa ban and Hungary gains from new Gazprom deal
BBC – Russia to build two nuclear reactors in Hungary
TASS RUSSIAN NEWS AGENCY – Russia to suspend oil supplies to states that will impose restrictions on price of its oil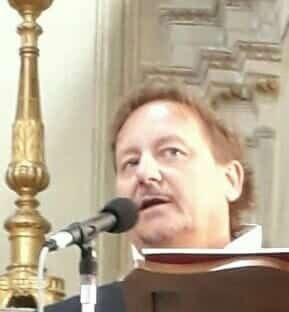 Fabio is Director and Editor of Gospa News; a Christian Information Journal.
Fabio Giuseppe Carlo Carisio, born on 24/2/1967 in Borgosesia, started working as a reporter when he was only 19 years old in the alpine area of Valsesia, Piedmont, his birth region in Italy. After studying literature and history at the Catholic University of the Sacred Heart in Milan, he became director of the local newspaper Notizia Oggi Vercelli and specialized in judicial reporting.
For about 15 years he is a correspondent from Northern Italy for the Italian newspapers Libero and Il Giornale, also writing important revelations on the Ustica massacre, a report on Freemasonry and organized crime.
With independent investigations, he collaborates with Carabinieri and Guardia di Finanza in important investigations that conclude with the arrest of Camorra entrepreneurs or corrupt politicians.
In July 2018 he found the counter-information web media Gospa News focused on geopolitics, terrorism, Middle East, and military intelligence.
His articles were published on many international media and website as SouthFront, Reseau International, Sputnik Italia, United Nation Association Westminster, Global Research, Kolozeg and more…
His investigations was quoted also by The Gateway Pundit, Tasnim and others
He worked for many years for the magazine Art & Wine as an art critic and curator.
ATTENTION READERS
We See The World From All Sides and Want YOU To Be Fully Informed
In fact, intentional disinformation is a disgraceful scourge in media today. So to assuage any possible errant incorrect information posted herein, we strongly encourage you to seek corroboration from other non-VT sources before forming an educated opinion.
About VT
-
Policies & Disclosures
-
Comment Policy
Due to the nature of uncensored content posted by VT's fully independent international writers, VT cannot guarantee absolute validity. All content is owned by the author exclusively. Expressed opinions are NOT necessarily the views of VT, other authors, affiliates, advertisers, sponsors, partners, or technicians. Some content may be satirical in nature. All images are the full responsibility of the article author and NOT VT.