Below, in this 2019 presentation, King Arthur's Lost Kingdom is a must-see. The recent archeological discoveries presented here create a very different picture of Britain during the Arthurian era (400-600 AD).
It was referred to as the Dark Ages because of claims of constant wars following the departure of the Roman Empire. These archeologists found no evidence that there was a Dark Age in Britain during that time period. In fact, the attached map shows that Tintagel, the supposed birthplace of Arthur, was a trading hub. Tintagel contains many examples of 5th-century pottery from Anatolia.  
Follow from the red dot (Tintagel) in the south of Britain and then follow the redline of trade that leads to Anatolia in the east and beyond. An incredible example proving once again that official history is filled with propaganda. Much of it was written by monks who clearly wanted everyone to believe falsely that without Empire there is no civilization, only chaos! – Paul Fitzgerald and Elizabeth Gould 
---
The second one proposes postulates like those in the above video King Arthurs Lost Kingdom the ignorant immediately start babbling about the carbon dating of manuscripts. Carbon dating, because of the damage it causes, is almost never used on old manuscripts and fragments. They are dated through paleography which is defined as the study of ancient writing systems and the deciphering and dating of historical manuscripts.
Paleography is just one more academic pseudoscience and was scandalously invented by a Benedictine monk; Bernard de Montfaucon who lived from 1655 to 1741.
In 1708 he published the bible of paleography; Palæographia græca, sive de ortu et progressu litterarum græcarum ("Greek palaeography, or the origin and progress of Greek literature").
De Montfaucon's publication was scandalous not only because it provided standardized directions on how to forge an ancient manuscript, a cottage industry in monasteries at the time of its publication, but because de Montfaucon had to have been well aware that his contemporary and the most brilliant scholar of his day; Jesuit librarian Jean Hardouin had just accused the Benedictine Order, which he called the black monks, of fabricating the entire history of Greek and Roman civilization…
Hardouin was also the premier numismatics expert of his times and he said they had forged it all; coins, inscriptions, and manuscripts. He said the only authentic classical works were Homer, Herodotus, Cicero, the Natural History of Pliny, the Georgics of Virgil, the Satires and Epistles of Horace, and the New Testament which was originally written in Latin.
The Royal Frankish Annals, Annales Bertiniani, Annales Fuldenses, Annales Xantenses, and to a lesser extent the Annals of Quedlinburg, used as the primary sources of western history, have obviously all been pasted together long after the facts by Christian monks whitewashing the churches past. What really went on in England or for that matter all of western Europe before the Ottonian Dynasty of the Saxons is a jigsaw puzzle with the pieces scattered all over academia.
Sourced in Old English, the Anglo Saxon Chronicles, although much tampered with, have greater credibility than anything sourced in Latin. In the very first lines, it's stated that England was originally settled by Armenians who became the Britons. Then later the Picts came from Scythia and were given land to settle. This is inconvenient to their narrative and academics squeal in unison that the Saxon author copied it wrong from Bede's Historia ecclesiastica gentis Anglorum, or An Ecclesiastical History of the English People, pointing out that Bede said Armorica.
There are three problems with this explanation. Bede, supposedly writing a couple of centuries before the Anglo Saxon Chronicles were begun, was a Benedictine monk. The Saxons were well aware of who the Armenians were. They had settlements with them on the Black Sea, as the language of Crimean Gothic attests to. The author knew just what he was saying. And, finally, no one has accounted for the Armenian's fellow Russians, the Scythians, being treated like comrades and not invaders.
There is an account in Old English by a man named Wulfstan who took a ship from England sailing up the coast of Northern Europe to a place called Truso now in Poland. Back then Truso was in Estland, the land beyond Denmark. Wulfstan describes Estland as being "very large, and there are very many walled towns, and each walled town has a king."
He gives a vivid description of Estland funerary rites where the dead are left uncremated, sometimes for months depending on their stature in the community, while their friends gambled and drank away their possessions in the company of the corpse. He explains that they are able to do this because they are able to freeze the body, even in the summer. He writes "If one puts down two vessels full of ale or water, it happens there that both become frozen over, whether it be summer or winter."
So much for the "Dark Ages." Back at Malmesbury Abbey in England, from high atop their dark citadel the black monks were teaching themselves to fly. Writing in Latin in the Gesta regum Anglorum William of Malmesbury commemorates man's first actual attempt at flight made by a monk named Æthelmær (Elmer) a thousand years before the Wright Brothers were born:
"He had by some means, I scarcely know what fastened wings to his hands and feet so that, mistaking fable for truth, he might fly like Daedalus, and, collecting the breeze upon the summit of a tower, flew for more than a furlong [201 meters]. But agitated by the violence of the wind and the swirling of air, as well as by the awareness of his rash attempt, he fell, broke both his legs, and was lame ever after. He used to relate as the cause of his failure, his forgetting to provide himself a tail."
The alternative to paleography, Carbon dating is in itself notoriously inaccurate, particularly with objects less than a few thousand years old. Creationists recite with glee how the fossilized remains of an Allosaurus were dated to be sixteen thousand years old.  Radiocarbon dating labs almost invariably will only accept samples with an age estimate suggested by the submitting historians or archaeologists. This alone is damming evidence of fraud, it's akin to a psychic requesting a biography before they do your Tarot cards…
The great Anatoly Fomenko has a lot of fun with living mollusks that have been carbon-dated to be twenty-three hundred years old and seven-hundred-year-old castles dated to be seven thousand years old. He sums up the practice of carbon dating objects from recorded history by citing German authors Christian Blöss and Hans-Ulrich Niemitz 1997 book C-14 Crash.
"They have collected a great body of modern material demonstrating rather convincingly the fact that the radiocarbon method in its current form cannot serve as a valid reason for absolute dating of historical artifacts."
Common sense should tell you if you do not know where you came from you cannot know where you are going. To proceed in a linear fashion you must have a beginning to get to the end. Collectively western man pointlessly stumbles forward like a Hollywood zombie in a malevolent quest for the brains he does not have. He did not get this way by accident.
In order to make a zombie, the bokor (voodoo priest) or caplata (voodoo priestess) must administer a poison virulent enough to make their victim appear dead to the medical profession. The unfortunate victim is then buried and allowed to resuscitate in their subterranean tomb. The subsequent trauma and horror experienced by the victim is enough to wipe out all memory of who and what they were that the drug itself did not wipe out.
Before they really die the victim is then dug up and the Shaman mutters some mumbo jumbo like a mantra into a mind that has been traumatized to its maximum pliability. From the time they emerge from their tomb, over and over again, the shaman tells the zombie all hope of transcending their now miserable existence, salvation from the pain that the shaman themselves have inflicted, lay only through the shaman…
This has been excerpted and edited from:
---
Fitzgerald and Gould have recently published a book that we are strongly recommending:
What do you get when you mix a thousand-year-old hereditary feud, bloodlines, Oliver Stone, the holographic paradigm, and Christian mysticism?
You get The Valediction Resurrection! Seldom am I impressed with a professional writer's knowledge of the occult but move over Umberto Eco, Gould and Fitzgerald will teach you how to play this HAARP.
I was astounded by the depth of Mr. Fitzgerald's understanding of the hidden currents that carry this world to an as-of-yet unknown destiny.
By the time he got to the Tuatha Dé, entities of which I am intimately acquainted but I call Djinn, and the importance of quartz for time travel I had to slow down to reading only thirty or forty pages a day.
Because that's the way I read when I am taking mental notes. This book belongs in any good occult library, and I have already begun recommending it to my Christian readers who are troubled associating the very real unseen world with the artificial dogma they've been inculcated with for generations. The Valediction Resurrection is a must-read for every Christian with a three-digit IQ. I may just read it again myself. – Jack Heart
Shop –The Valediction: Resurrection
About Paul Fitzgerald and Elizabeth Gould:  a husband and wife team, acquired the first visas to enter Afghanistan granted to an American TV crew in 1981. Following their news story for CBS, they produced a PBS documentary and returned to Kabul for ABC Nightline in 1983. Starting in 1992 through 1995 they worked on the film version of their experience under contract to Oliver Stone.
In 1998 they started collaborating with Afghan human rights expert Sima Wali. In 2002 they filmed and produced a documentary about Wali's first return to Kabul since her exile in 1978.  Invisible History: Afghanistan's Untold Story (2009 – Amazon – City Lights) and Crossing Zero: The AfPak War at the Turning Point of American Empire (2011 – Amazon – City Lights) were published by City Lights.  The Voice, an esoteric adventure story, was published in 2001.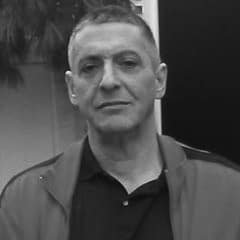 Jack Heart, pen name for George Esposito, is known for his extensive research and writings that provide high-quality information and authentic alternatives to mainstream narratives on a wide variety of subjects. His life experiences make for a highly intriguing perspective.  Jack runs his own research expose site called:  Jack Heart Esoteric Evolution
ATTENTION READERS
We See The World From All Sides and Want YOU To Be Fully Informed
In fact, intentional disinformation is a disgraceful scourge in media today. So to assuage any possible errant incorrect information posted herein, we strongly encourage you to seek corroboration from other non-VT sources before forming an educated opinion.
About VT
-
Policies & Disclosures
-
Comment Policy
Due to the nature of uncensored content posted by VT's fully independent international writers, VT cannot guarantee absolute validity. All content is owned by the author exclusively. Expressed opinions are NOT necessarily the views of VT, other authors, affiliates, advertisers, sponsors, partners, or technicians. Some content may be satirical in nature. All images are the full responsibility of the article author and NOT VT.