Albert Einstein has been highly revered in the scientific world. Pick up any science magazine on Einstein, and you will almost certainly read that Einstein, to use Trump's phraseology, was the man who made science great again.[1]
Smithsonian magazine tells us that Einstein's "discoveries in 1905 would forever change our understanding of the universe," and his four papers "revolutionized science."[2] Discover magazine declares that "Einstein's general relativity may be complicated, but it's our best way of understanding the universe."[3]
We are also told that Einstein was known to "use his fame to denounce American racism."[4] Einstein, Einstein enthusiasts tell us, was a pacifist and fought against racism. But Einstein, as it turns out, was essentially using what was happening in America to fight anti-Semitism. "I am really doing whatever I can for the brothers of my race who are treated so badly everywhere," he wrote back in 1921.[5]
Two years later, it seemed that Einstein was using blacks to promote his fight against "anti-Semitism." He said: "Being a Jew myself, perhaps I can understand and empathize with how black people feel as victims of discrimination."[6]
From a historical perspective, Jews have used blacks to fight anti-Semitism. This was a key issue during the Black/Jewish alliance. For historian like David Levering Lewis, the Black/Jewish alliance was essentially a weapon "to fight anti-Semitism by remote control."[7] Lewis writes that Marcus Garvey "stormed out of the NAACP headquarters in 1917, muttering that it was a white organization."[8]
What Garvey did not see was that the whites he was reacting to in the organization were Jews. Einstein worked with W. E. B. DuBois, a black Stalinist. DuBois wrote that Stalin was
"a great man; few other men of the 20th century approach his stature. He was simple, calm and courageous… Stalin was not a man of conventional learning; he was much more than that: he was a man who thought deeply, read understandingly and listened to wisdom, no matter whence it came.
"He was attacked and slandered as few men of power have been; yet he seldom lost his courtesy and balance; nor did he let attack drive him from his convictions nor induce him to surrender positions which he knew were correct."[9]
In 1931, two years before Hitler's failed attempt to overthrow the government in the German state of Bavaria, Du Bois wrote Albert Einstein a letter in which he asked him to write "a word about the evil of race prejudice in the world. A short statement from you of 500 to 1,000 words on this subject would help us greatly in our continuing fight for freedom."[10]
Einstein, who was living in Germany at the time, probably didn't have a clue who Du Bois was, but Du Bois continued, "With regard to myself, you will find something about me in 'Who's Who in America.' I was formerly a student of Wagner and Schmoller in the University of Berlin."[11]
Einstein could not send Du Bois a long letter because of "excessive workload," but he did send a short letter that led Du Bois to praise Einstein in his magazine The Crisis. Soon after, the New York Times published an article with the headline "Einstein Hails Negro Race."[12]
Later, when Einstein moved to the United States, he was a strong supporter of Du Bois and Paul Robeson; after that, it was only a matter of time until Einstein joined their movement. In an article entitled "The Negro Question," Einstein declared:
"[The American's] sense of equality and human dignity is mainly limited to men of white skins. Even among these there are prejudices, of which I as a Jew am clearly conscious; but they are not important in comparison with the attitude of the 'whites' toward their fellow-citizens of darker complexion, particularly toward Negroes. The more I feel an American, the more this situation pains me."[13]
Einstein castigated the whites, saying, "Your ancestors dragged these black people from their homes by force; and in the white man's quest for wealth and an easy life they have been ruthlessly suppressed and exploited, denigrated into slavery."[14]
Einstein declared that racism is "a disease of white people," but the same Einstein described Chinese as "filthy and obtuse" people. The Chinese, Einstein wrote in his diaries around 1921 until 1923, "don't sit on benches while eating but squat like Europeans do when they relieve themselves out in the leafy woods. All this occurs quietly and demurely. Even the children are spiritless and look obtuse."[15]
I am not saying that those words are ipso facto racist, but if we play by the same rule and "decorum" that the Khazarian Cult has forced upon the West, then they are indeed racist. Einstein continued: "It would be a pity if these Chinese supplant all other races. For the likes of us the mere thought is unspeakably dreary."[16] Ze'ev Rosenkranz, senior editor and assistant director of the Einstein Papers Project at the California Institute of Technology, was not that happy about those words. Rosenkranz lamented:
"I think a lot of comments strike us as pretty unpleasant – what he says about the Chinese in particular. They're kind of in contrast to the public image of the great humanitarian icon. I think it's quite a shock to read those and contrast them with his more public statements. They're more off guard, he didn't intend them for publication.
"Einstein's diary entries on the biological origin of the alleged intellectual inferiority of the Japanese, Chinese, and Indians are definitely not understated and can be viewed as racist – in these instances, other peoples are portrayed as being biologically inferior, a clear hallmark of racism. The disquieting comment that the Chinese may 'supplant all other races' is also most revealing in this regard.
"Here, Einstein perceives a foreign 'race' as a threat, which … is one of the characteristics of a racist ideology. Yet the remark that must strike the modern reader as most offensive is his feigning not to understand how Chinese men can find their women sufficiently attractive to have offspring with them. In light of these instances, we must conclude that Einstein did make quite a few racist and dehumanising comments in the diary, some of which were extremely unpleasant"[17]
So Einstein is categorically wrong in stating that racism is the province only "white people." And which is worse: saying bad things about other people or beating your wife? How about having a sexual relationship with your cousin?
Einstein, like Charles Darwin before him, embarked on a sexual relationship with his cousin Elsa Einstein, who "had been divorced since 1908 and had two daughters, aged fifteen and thirteen."[18] This obviously grieved Mileva Maric, Einstein's wife.
Einstein wrote to Elsa saying that Mileva "is the most sour sourpuss that ever existed. I shudder at the thought of seeing her and you together. She will writhe like a worm if she sees you even from afar!"[19] Writer Michele Zackheim declares,
"Mileva had planned to accompany Albert to Paris, where on March 26, 1913, he was giving a lecture on the law of photochemical equivalence. But on March 14, Lisbeth Hurtwitz, the daughter of family friends, wrote in her diary that she and her mother had visited Mileva and were shocked to see Mileva with her face badly bruised and swollen. Albert explained that it was caused by a dental problem. Mileva would not answer her friends' inquiries. Albert traveled to Paris alone."[20]
Zackheim says that even after all the humiliation, "Mileva persisted in trying to hold her marriage together."[21] Then Albert unleashed a list of unreasonable demands to Mileva, which the Daily Mail called "a misogynistic manifesto"[22]:
"Albert decided that if Mileva wanted to stay married to him she would have to obey his rules: 'A. you will see to it (1) that my clothes and linen are kept in order, (2) that I am served three regular meals a day in my room, (3) that my bedroom and study are kept in good order and that my desk is not touched by anyone other than me.
"'B. You will renounce all personal relations with me, except when they are required to keep up social appearance. In particular you will not request (1) that I sit with you at home, (2) that I go out with you or travel with you.
"'C. You will promise explicitly to observe the following points in any contact with me: (1) you will expect no affection from me and you will not reproach me for this, (2) you must answer me at once when I speak to you, (3) you must leave my bedroom or study at once without protesting when I ask you to go.
"'D. You will promise not to denigrate me in the eyes of the children, either by word or by deed. Ever since you have been in Berlin, you have become quite nasty. You should know that people take an interest in the way the great man [himself, of course] behaves."[23]
Shortly thereafter, Einstein wrote to a friend, "Life without my wife is a veritable rebirth for me personally."[24] He continued to humiliate his lovely wife throughout his life, saying things like "Had I known you twelve years ago as I know you now, I would have viewed my responsibilities toward you at that time quite differently."[25]
There is more to Einstein than meets the eye and ear. Mileva, Einstein declared, "is and will forever remain for me an amputated limb. I will never again be close to her. I will finish my days far from her, feeling this is absolutely necessary."[26]
In 1919, when the marriage between the two partners was finally over, Einstein's own statement seemed to have confirmed that he did indeed get involved in physical abuse. He specifically declared to the court that he had
"no accusations against the plaintiff [his wife]….During the marriage there have been numerous scenes because of differences of opinion where on the part of the plaintiff verbal and physical abuse occurred to which I in a state of irritation…responded…
"It is true that I committed adultery. I have been living for approximately four and one-half years with my cousin, the widow Elsa Lowenthal, and since then I have had intimate relations with her.
"My wife, the plaintiff, has been informed that I have had intimate relations with my cousin since the summer of 1914. She expressed her indignations to me."[27]
Einstein's sexual exploration did not stop when he me Elsa. After four years of marriage with Elsa, he moved his sexual relativity to Bette Neumann, his secretary. Prior to that, he also wanted to marry Elsa's daughter, Ilse.[28]
When the divorce between Einstein and Mileva finally occurred, "Mileva never remarried. Albert, on the other hand, was only just beginning his romantic exploits. He continued his pursuit of women and his extramarital affairs long after his marriage to Elsa."[29]
Germany Must Perish
The media will never reveal this side of Albert Einstein because, well, he is a genius whose breakthroughs are unparalleled.[30] The other interesting thing is that Einstein wanted to exterminate Germany using an atomic bomb. Building his argument on the categorical lie that Germany could use an atomic bomb to wipe out the United States, Einstein attempted to convince US officials to start working on their own atomic bomb.
Einstein wrote a letter to Franklin D. Roosevelt saying that "it may become possible to set up a nuclear chain reaction in a large mass of uranium, by which vast amounts of power and large quantities of new radium-like elements would be generated. Now it appears almost certain that this could be achieved in the immediate future."[31]
What was the use of this new bomb? Well, Germany had to be destroyed because it can use atomic bombs to destroy the United States. The simple fact is that Germany had no intention of attacking England or the United States. The idea that Germany was building an atomic bomb was a concoction by the Zionists.
The next time the media starts portraying Einstein as a nice man, then think about what you have just read.
First published in August 2019.
---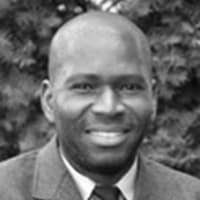 ATTENTION READERS
We See The World From All Sides and Want YOU To Be Fully Informed
In fact, intentional disinformation is a disgraceful scourge in media today. So to assuage any possible errant incorrect information posted herein, we strongly encourage you to seek corroboration from other non-VT sources before forming an educated opinion.
About VT
-
Policies & Disclosures
-
Comment Policy
Due to the nature of uncensored content posted by VT's fully independent international writers, VT cannot guarantee absolute validity. All content is owned by the author exclusively. Expressed opinions are NOT necessarily the views of VT, other authors, affiliates, advertisers, sponsors, partners, or technicians. Some content may be satirical in nature. All images are the full responsibility of the article author and NOT VT.