This has been a hell-a-va few weeks for the media and specifically FOX NEWS.
WOW!  Earlier this week we received notice that Fox News entertainers admitted they knew Trump's Big Lie was complete bullshit yet they continued to abuse their trusting unsuspecting viewers with the election fraud lie.  Ballsy Right?

Then, the Chairman and Owner of Fox News, Rupert Murdoch testified that he knew it was a lie too; that he knew his anchors were lying and did NOTHING to stop them.  BTW, what's with all these leaders never taking responsibility for anything?
Then, after being exposed in court and under oath, that complete idiot, the $ 44 million a year man, Tucker Carlson goes on his Fake News show and, with the support of that moron Speaker of the House McCarthy and his videos again attempted to spin Jan. 6th as a sightseeing expedition by American Patriots.
This bullshit, after over 1000 of these "sightseers" were convicted for their participation in the riot and attempted coup.  Propagandist Tucker Carlson even said the Shaman Guy needs a new trial; even after Shaman Guy, when presented with evidence, willingly pleaded guilty and took responsibility for his lawbreaking.  Could you be any more of a total dick Tucker?
And let's not forget the actual video of vandalism, violence, and destruction that the world can clearly see on YouTube and any legit news channel around the world.  Here is just one of these videos…but you can find tons of them… just not on FOX FAKE NEWS channel. There you will only find the anti-septic versions.
Clearly, Profiteer Carlson knows the overwhelming majority of his viewers only watch him and nothing else. He is their truth god and nothing else counts.  They view him as a victim instead of the actual con-job that he is.
So these abused viewers know nothing of Murdoch and his anchors' damming testimonies under oath.  In fact, Fox News is the only news organization in the world NOT covering this major international scandal.  So they don't know anything except what Tucker tells him. It's weird but hey, this whole thing is beyond weird.
So here we all are.  We all want to engage in serious debate on the issues so the country can have collective success.  We argue, get animated, sell ideas, and then vote.  So many times, we don't get exactly what we want.  I wanted Marianne Williamson to be President. But did I get my way?  No! So what! I am a big boy! It's not about me!  I mean that's the breaks in a representative democracy. We vote in representatives to take action in Congress on our behalf  We keep them there when we are happy with them and vote them out when they are not good.  And when "our guy" loses an election, we respect the result and live to advocate another day.  That's how to play this game. It's the best system in the world and gives us the best chance for relative freedom in our un-free world.
---
Watch REPUBLICAN STEVE SCHMIDT go off and tell truth to these knuckleheads
---
But we cannot do FREEDOM and DEMOCRACY when a cancer like a profiteering irresponsible FOX NEWS fills up the heads of our trusting people with complete bullshit sold by a weak sad sore loser con man.
Look, for many many VT viewers, I get it. You hate the Biden Policies and their think tanks.  OK, fair enough!  You hate Clinton!  OK!  You can't stand Obama!  Ok, You don't like black people, gay people, jewish people, yellow people, brown people ….OK!  That's your right!
But as a true independent, I will never defend any political party just because they support a policy I like.  For me, it is super easy to condemn them all for their corruption.
But for those that remain partisan, ok, sell it.  You'll get your chance to exercise your values and vote in 2024.  But when you win or lose, it's incumbent upon you to respect the result otherwise it insults the system that is for all of us.  That allows us to be the United States of America.  That's very important folks.
Now, believe me, I get it. There is so much wrong with our political system.  Heck, it would take me a thousand articles to outline them all.  And we will outline them here on VT.  I want media and political reform across the board.  But I don't always get my way.
But as Fox News owner Murdoch said in his testimony in the Dominion case and I paraphrase "Trump Lost 2020".  That's the breaks!  It sucks but that's the contract we have with America.
But this in-your-face complete bullshit?  Fox News?  NO! NO! NO!  The average unsuspecting voter has no chance against them. They are powerful.  And it's total Bull-Shit no matter what side of the issues you stand on.  For all Americans, we cannot allow cancer like this to thrive. Period!

So stand against this major media organization that openly peddles lies and still advocate for policies you support.  You can do both.   it does not need to be all or nothing. OK?
And for all those other media organizations that do the same as Fox News, let's expose them too; no matter who they are or what side of the political issues they stand on.  It does NOT matter.  The only thing that matters is truth.
Here at VT, we have NEVER called ourselves "NEWS".  Our international writers seek truth always and do so with a free wheelin' un-censored spirit.  Sometimes, they get it wrong. Sometimes they get it right.  We are NOT mainstream news.  We ask our readers to corroborate our posts; to be vigilant.  We want smart readers.
But always, VT seeks the truth as the base foundation.  And we invite our viewers to always way chime in because they teach us, they educate us, and the discourse is good.  It's part of our duty as citizens to know as much as we can so we can properly and intelligently engage in discourse.  It's our responsibility as citizens.  Then we vote!  It's simple folks.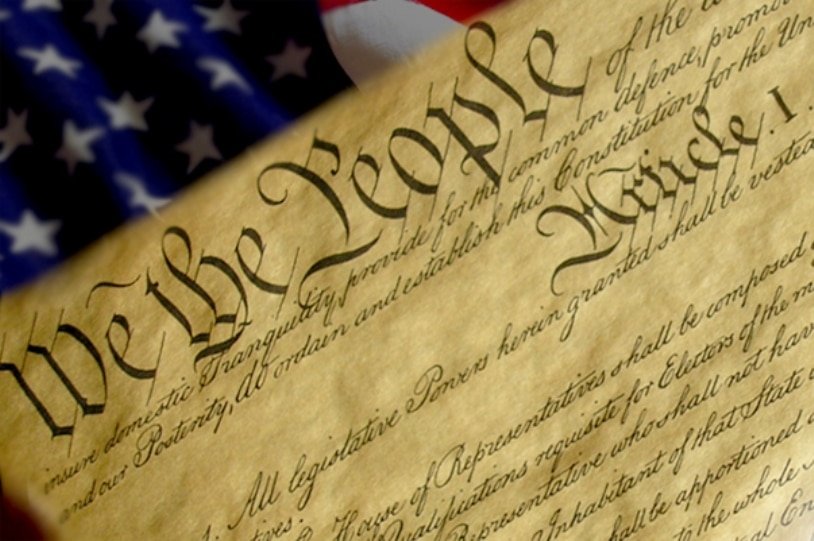 But how can we have proper discourse when 50% of our body politic is debating a lie as fact?  We can't!  We need facts and truth.  Plain and Simple.
So what will the government do about Fox News?
What will We The People do?
What will the jury do in the Dominion Case?
Will anyone force Fox News to stop gaslighting America?
What will you do?
Lots of questions need to be answered/
Me?  I refuse to watch Fox News.  Period.  I cut out that cancer from my sphere of influence.  To me, it's junk.  I don't like to be stroked by an whores.  I truly don't have time for nonsense.
I also signed the "Demand Your Cable Service Provider Make FOX News Channel Optional!" petition going around the net today.
But what I really want is for Fox News to be indicted for fraud and forced to remove the title "News" from their moniker.
Then because they intentionally misrepresent themselves, I want the full power of law dropped on their sorry lying asses.  And as most of you lawyers, any monies earned from misrepresentation are "proceeds of a crime" (money laundering) and ALL monies deposited into the banks that came from the lie must be confiscated from the network and those talking heads who willingly sold the lie.  Let them all go broke and live in poverty like the rest of us.  Let them prove in court that they did NOT benefit from their lies.  They can't.  They won't!  They already admitted it in court.  So I have NO SYMPATHY for them whatsoever!
In fact, moving forward, we need FOX and all other media to properly label themselves so that consumers know what they are digesting.   For example, "Fox GOP Daily" would work.  Maybe MSNBC can rename as "DEM Daily Journal". Then they can be saying anything they want under the 1st amendment and not be held to the higher standard that is "news"
Please feel free to chime in and comment.  Yes, even if you disagree with any position I have taken.  That's what VT is all about!  Freedom is a contact sport so get in there and engage! Don't worry, I am a big boy!  I can handle it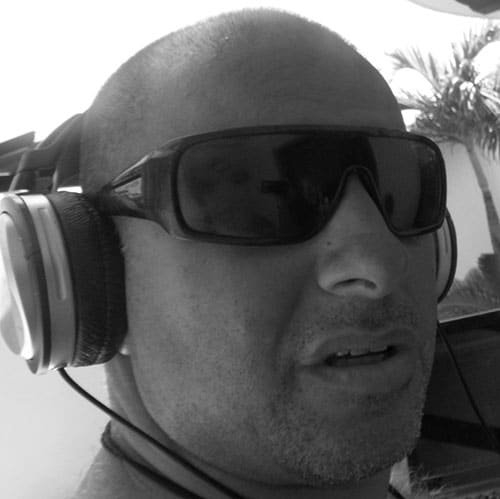 Johnny Punish founded VT in 2004.  After 20 years at the helm, he "retired" from the daily operations in late 2023 passing the ball over to the new owner of VT, Chief Justin Time.   He now writes for VT as "Writer Emeritus".  He is also a global citizen eco-activist, visionary, musician, artist, entertainer, businessman, investor, life coach, podcast host, and syndicated columnist.  
Punish is an ethnically cleansed Palestinian-American whose maternal family was evicted from their home in Haifa, Palestine in 1948 by Irgun; a Euro-Zionist Settler Terrorist Group.  The family became part of the over 1,000,000 Palestinians who are Al-Nakba refugees (The Catastrophe).  The family fled to Beirut Lebanon for 13 years eventually emigrating to the USA in 1961 via a Brasilian passport obtained by his Palestinian Brasilian-born grandmother (In the early 1900s, the family was sent to Sao Paolo Brasil as guest workers in the mining industry.  Punish's father is Italian-American from New York City.  Punish's paternal great-grandparents emigrated to the USA from Naples Italy and Marineo in Sicily in the 1890s.  Punish was born in the Bronx, New York in 1963.
Punish was educated at the University of Nevada Las Vegas (1980-81) and California State University Fullerton (1981-1984) with studies in accounting and business. Before the "internets" had been invented, he owned and ran (5) national newspapers in the United States of America from 1987-1998.  From 2004 to 2023, he owned and managed VT Foreign Policy retiring at the end of 2023.
Punish is also a recording artist.  He has over 100 original songs written. He records and produces music. A member of ASCAP, Punish has several songs placed in feature films. His music is promoted worldwide and played on all digital networks and net radio.
He is also the founder and owner of  Global Thinkers, a freedom media that helps free thinkers create real wealth.
Resources: Facebook –  YouTube – Apple Music – SoundCloud – Spotify –  X (Twitter)
Read Johnny's Full Bio at JohnnyPunish.com >>>
ATTENTION READERS
We See The World From All Sides and Want YOU To Be Fully Informed
In fact, intentional disinformation is a disgraceful scourge in media today. So to assuage any possible errant incorrect information posted herein, we strongly encourage you to seek corroboration from other non-VT sources before forming an educated opinion.
About VT
-
Policies & Disclosures
-
Comment Policy
Due to the nature of uncensored content posted by VT's fully independent international writers, VT cannot guarantee absolute validity. All content is owned by the author exclusively. Expressed opinions are NOT necessarily the views of VT, other authors, affiliates, advertisers, sponsors, partners, or technicians. Some content may be satirical in nature. All images are the full responsibility of the article author and NOT VT.