Translated from Swedish – Original Swedish Version
---
by Jan Westh
When the school authority in Sweden in 2018 wanted to restrict the history subject in terms of time and let the teaching start in the year 1700, their actions were met with strong protests. Many wanted to retain the Middle Ages and Antiquity in order to retain the historical perspective.
What has generally been swallowed without protest, however, is the lowering of quality that has taken place, especially with regard to modern history, while teaching has been moved out of a classroom with windows to the world, and placed in a corridor of opinion that is one-way and poorly lit.
The dignitaries who meet in the Bilderberg group and lay out the major guidelines for humanity could jubilantly state a few years ago that control over education has been strengthened. "They want to allow the one-world globalists to sterilize the world's true past. Their efforts bear "fantastic" fruit. Today's youth are almost completely ignorant of the lessons of history…
From the globalist's point of view, this fact simplifies the curriculum."
The quote is taken from Daniel Estulin's book about the Bilderberg group, the group that works with rolled-up sleeves to eliminate the knowledge of history just as they want to limit the influence of religion.
The unspoken purpose would be that people stripped of their history and religion could be more easily handled as commodities in a global system. You want people who, for example, do not question the mainstream's unequivocal message that the blame for the war in Ukraine lies entirely with Russia's actions.
But why this policy?
Well, historical awareness has always been as hated among the globalists as it has been cherished in the nationalist camp. Even the terms globalist and nationalist express this difference. For the globalist, there are no national borders and therefore no reason to study the differences in terms of historical and religious development.
So they want to make people lose their compass and in that way make them more usable as trade goods. And the Bilderberg Group, like the Trilateral Commission and the Club of Rome, constitutes a globalist vanguard. For them, nationalists exist only as objects of hatred. It has been that way since the beginning of the 20th century.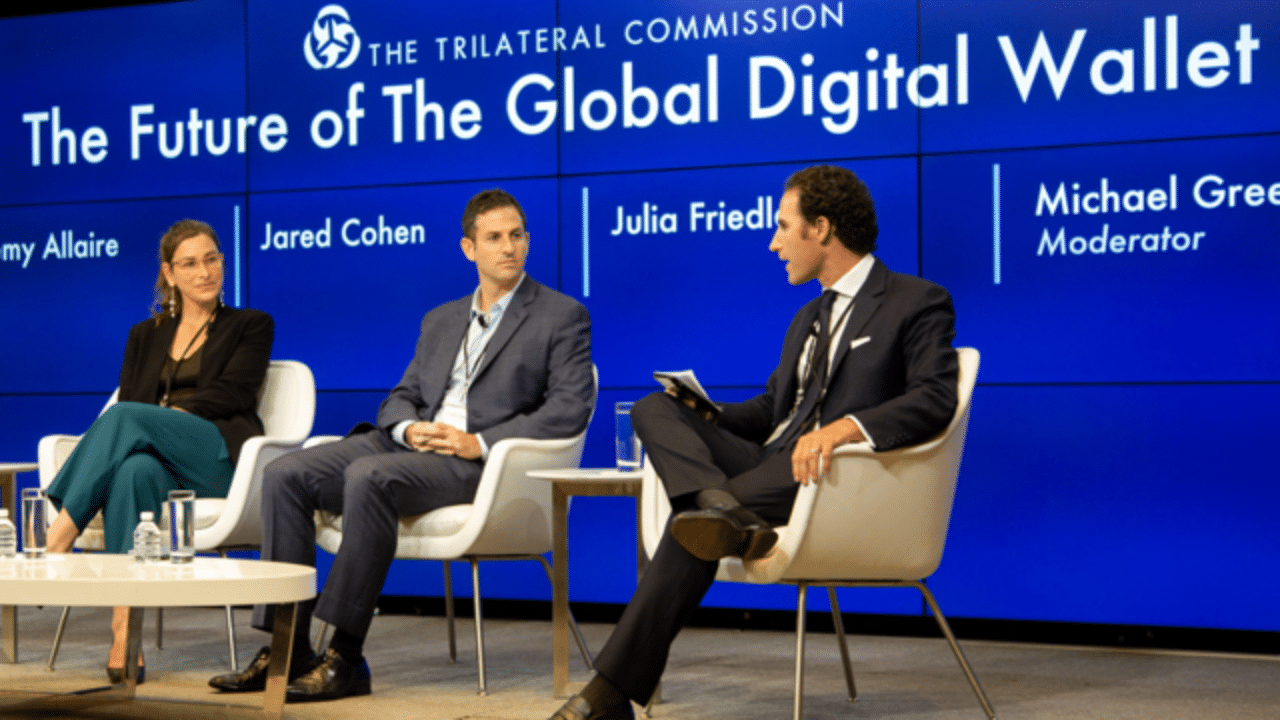 Every year, representatives of Western regimes as well as representatives of banks and large corporations are invited to the Bilderberg group. Russia is always ported.
But they are not satisfied with the goal of raising young people: "who are almost completely ignorant of the lessons of history." They also want what little they learn to be, "a sterilized form of the world's true past". Both Stalin and Hitler would stand and applaud such a goal if they could.
On September 19, 2019, in Strassburg, the EU Parliament approved with 535 votes in favor and 66 against one, the "Joint Motion For a Resolution", which established the description of history mainly regarding the 20th century that will apply as an absolute norm for all future. The resolution could just as easily have been written at a Bilderberg meeting but was in fact drawn up by a group of agenda historians with a political goal.
The resolution was entitled:  "On the Importance of European Remembrance for the Future of Europe"
The document states, among other things:
"…Stresses that the Second World War, the most devastating war in Europe's history, was started as an immediate result of the notorious Nazi-Soviet Treaty on Non-Aggression of 23 August 1939, also known as the Molotov-Ribbentrop Pact, and its secret protocols." There was also a secret protocol, which became public much later and could not influence the outbreak of the Second World War.
A peace treaty between Hitler and Stalin would thus be the cause of a devastating major war. Here we are apparently dealing with quasi-historians who are completely controlled by equally controlled politicians. Not a word that Franklin Roosevelt even before he became president promised to crush Germany, and that as president he did everything to achieve that goal. Nothing about Poland's army chief in the summer of 1939 being able to say that: "Poland wants the war against Germany and Germany will not be able to avoid it, even if they want to". Or Churchill's words on Sept. 3.
"This is England's war and the aim is to crush Germany." France was so processed by America's top diplomat Bullit that they had no ability to withstand America's warmongering. Meanwhile, Hitler did what he could to secure a non-aggression pact with Polish Foreign Minister Beck. When that failed, he turned to Stalin.
That the Soviet Union is indicated as a triggering factor for a major war can probably be seen as a manifestation of Russophobia – all to hide the devastating all-overshadowing American objectives dictated by Zionist forces. "Our Jewish interests demand the final annihilation of Germany," W. Jabotinski, Irgun founder.
No, if one had wanted to establish with authority the causes of the Second World War, one would of course have started by mentioning the Versailles Dictatorship. To then move on to account for the declaration of war that the World Zionist Society delivered at its conference in March 1933, "Judea Declares War on Germany".
It was a declaration of war with power and authority because the United States unreservedly stood behind it. This was the starting point when, over the next few years, Hitler pushed forward with energy towards the expected disaster which would mean, "that Germany would be completely destroyed," to use the words of the Zionist chairman, Samuel Untermeyer.
But if you are still so fixated on the establishment's image of Hitler as a warmonger, that you cannot accept the explanations I have given above, then you have a very hard time getting past the role of England and France in the context. World War II did not start with German troops entering Poland to take back Danzig, which had been taken from Germany 20 years earlier.
The war became a world war when England and France, on the orders of the United States, declared war on Germany on September 3. 1939. There was no reason for this. Germany had never threatened or shown interest in these countries.
It is equally frightening to note that the historical knowledge of EU parliamentarians has apparently been destroyed if it even existed. This means that those who are to lead Europe's destinies into the future could just as well be replaced by zombie bees. Well, maybe not really, because here these parliamentarians have also taken it upon themselves to equip our youth with blinders and guide them with whips if they deviate from the "true" path by starting to explore reality themselves.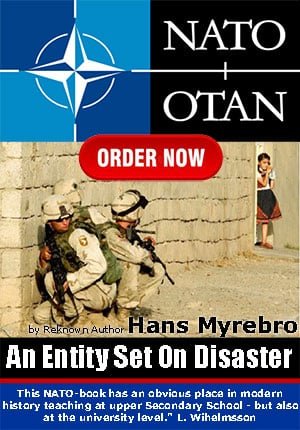 In this way, the interest in history that naturally arises among young people in a democratic society is killed. Syrian President al-Assad was apparently quite right when he said that Western politicians seem to have a complete lack of historical knowledge, and what little knowledge they have only stretches back a week.
Three years after the EU's resolution, Vladimir Putin is the only Western top politician who has reacted forcefully against Brussels' tacky way of ignoring scientific facts in order to achieve political gains. The EU has lost all credibility in the field of historical knowledge and thus created soil for dirty propagandists to prepare the ground for the next war. One of these wars is currently taking place in Ukraine, where CIA-directed lies and sticky propaganda are keeping the fire of war alive.
In Brussels, they engage in perversion, cover-up, political control of, and thus the death of, knowledge of history.
Knowledge of history is a cornerstone of a democratic society, but it is now being undermined from the center. Therefore, the publishing house, Historically Correct.se exists as a counterweight.
---
The Global Disinformation Index has banned this site.  It's not information they want the world to know.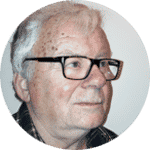 Jan Westh is a Swedish academic and retired history teacher. At the age of 74, he started writing under the pseudonym Hans Myrebro. He has published six books and around 60 articles.  He is now in his 80s and intends to continue writing until he is "old".
ATTENTION READERS
We See The World From All Sides and Want YOU To Be Fully Informed
In fact, intentional disinformation is a disgraceful scourge in media today. So to assuage any possible errant incorrect information posted herein, we strongly encourage you to seek corroboration from other non-VT sources before forming an educated opinion.
About VT
-
Policies & Disclosures
-
Comment Policy
Due to the nature of uncensored content posted by VT's fully independent international writers, VT cannot guarantee absolute validity. All content is owned by the author exclusively. Expressed opinions are NOT necessarily the views of VT, other authors, affiliates, advertisers, sponsors, partners, or technicians. Some content may be satirical in nature. All images are the full responsibility of the article author and NOT VT.