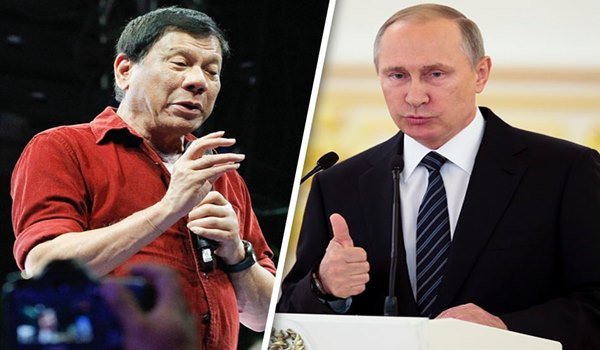 …by Jonas E. Alexis
Philippines President Rodrigo Duterte and Vladimir Putin have finally met for the first time, and the meeting went well.
Keep in mind that Putin previously charged that the West has lost its moral and intellectual roots by abandoning its essentially Christian principle. Putin argued that by rejecting it roots, the West has inexorably embraced Satanism, which is against the moral and political order.
The Christian social teaching is based on charity and the love of one's neighbor, which is to say, powerful nations cannot go out and destroy weaker countries at will. It was inevitable, then, that the West would end up destroying one country after another after the collapse of Christian social and political teaching.
First, the West embraced the Darwinian principle, which is based on survival of the fittest, which includes wiping out what Darwin himself called the "imbeciles." Darwin wrote:
"We build asylums for the imbecile, the maimed, and the sick; we institute poor laws; and our medical men exert their utmost skills to save the life of every one to the last moment…
"[If we] do not prevent the reckless, the vicious and otherwise inferior members of society from increasing at a quicker rate than the better class of men, the nation will retrograde, as has occurred too often in the history of the world."[1]
A number of countries like Sweden, Canada, Germany, France, Brazil, Russia and the United States took Darwin seriously and began to liquidate the "weak" via eugenics.[2]
Social Darwinism spread very quickly right after it began to be a heated discussion among British intellectuals. Then, the next logical step was practical action which came into full bloom at the dawn of the twentieth century. During that time, it was widely argued that involuntary sterilization and even
"the segregation of the mentally handicapped were necessary to prevent the inheritance of pathological traits…By 1940, thirty American states had at one time or another passed sterilization laws for the mentally ill."[3]
Eugenic circles and movements got established pretty quickly both in Europe and America and even in Asian countries such as China.[4] According to leading intellectuals of that era, such as H. H. Goddard, the state should do whatever they can to keep so-called imbeciles and idiots "from ever marrying or becoming parents."
Margaret Sanger believed that
"The most urgent problem today is how to limit and discourage the over-fertility of the mentally and physically defective [and that] possibly drastic and Spartan methods may be forced upon American society if it continues complacently to encourage the chance and chaotic breeding that has resulted from our stupid, cruel sentimentalism."[5]
Nobel Prize winner Alexis Carrel would have agreed with Sanger. He said that criminals "should be humanely and economically disposed of in small euthanasic institutions supplied with proper gases."[6]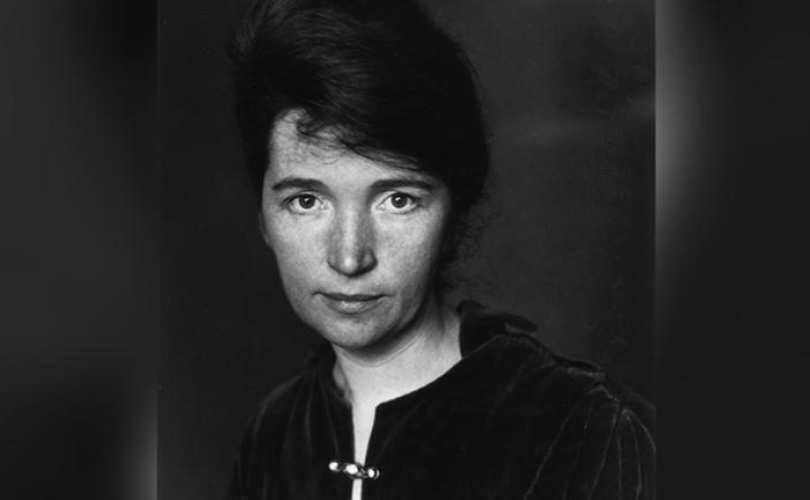 One can say that eugenics through the Darwinian principle is almost dead, but it can be argued that it got reincarnated through abortion.
It can also be said that the West is still driven by another essentially satanic ideology, namely, Jewish subversive movements, most particularly Neoconservativism and Zionism.
To cite again Jewish scholar Yuri Slezkine of the University of California, "The Modern Age is the Jewish Age, and the twentieth century, in particular, is the Jewish Century." "Modernization," he continues to say, "is about everyone becoming Jewish."[7] It was this "Jewish Age" which gave us the wars in Iraq, Afghanistan, Libya, and Syria.
If you doubt this, then take it from Jewish Neocon Michael Ledeen:
"Creative destruction is our middle name, both within our society and abroad. We tear down the old order every day, from business to science, literature, art, architecture, and cinema to politics and the law."
Duterte was quick to tell Putin that one of his objections against the West is that it is full of "bigotry," "terrorizing smaller nations and warmongering."[8] Western nations, says Duterte, "are making attempts to attack small states and to intimidate them."[9]
Duterte explicitly declared that this "bigotry" is responsible for the wars in Vietnam, Iraq, Korea, Afghanistan, and it is "destructive policies."[10] Politicians who pursue such "destructive policies" have no moral ground, and this is one reason Duterte has called Obama "a son of a whore." If Obama does not like that, he can "go to hell."[11]
Putin, of course, welcome Duterte's willingness to work with Russia. "This time span is short in the terms of history," he said, "but we have been able to do a great deal for developing relations of comprehensive partnership and increased confidence."[12]
So, will 2017 bring bad news to the New World Order? If Trump ends up making a deal with Russia and indeed the Philippines, then we can say that perpetual wars will be suspended for a while. This means that the Neoconservatives and their lackeys will have to take a back seat. They certainly will not like that, and they will not surrender without a fight.
So, we can predict that they will come up with colossal hoaxes and bold lies to advance their diabolical plan. If Putin has survived a flood of covert warfare so far, then we can hope that he will continue to fight until victory is complete. As Kevin Barrett put it in 2014, "God bless President Putin, who is putting the fear of God into the New World Order!"
https://www.youtube.com/watch?v=6grhowUZsEQ
---
[1] Charles Darwin, The Descent of Man and Selection in Relation to Sex (New York: The Modern Library, 1936), 901.
[2] For further study on this, see for example Richard A. Soloway, Demography and Degeneration: Eugenics and the Decline of Birthrate in Twentieth-Century Britain (Chapel Hill: University of North Carolina Press, 1990); Robert C. Bannister, Social Darwinism: Science and Myth in Anglo-American Social Thought (Philadelphia: Temple University Press, 1979); Edward J. Larson, Sex, Race, and Science: Eugenics in the Deep South (Baltimore: The Johns Hopkins University Press, 1995); Paul A. Lombardo, ed., A Century of Eugenics in America (Bloomington: Indiana University Press, 2011); Paul A. Lombardo, Three Generations, No Imbeciles: Eugenics, the Supreme Court, and Buck v. Bell(Baltimore: The Johns Hopkins University Press, 2008); Nancy Ordover, American Eugenics: Race, Queer Anatomy, and the Science of Nationalism (Minneapolis: University of Minnesota Press, 2003); Daniel Kevles, In the Name of Eugenics: Genetics and the Uses of Human Heredity (Cambridge: Harvard University Press, 1998); Michael J. Sandel, The Case Against Perfection: Ethics in the Age of Genetic Engineering (Cambridge: Harvard University Press, 2007). Robert Whitaker, Mad in America: Bad Science, Bad Medicine, and the Enduring Mistreatment of the Mentally Ill (New York: Perseus Publishing, 2002),
[3]  Ian Robert Dowbiggin, Keeping America Sane: Psychiatry and Eugenics in the United States and Canada, 1880-1940 (New York: Cornell University Press, 1997), vii-viii.
[4] See for example Daniel J. Kevles, In the Name of Eugenics: Genetics and the Uses of Human Heredity (Cambridge: Harvard University Press, 1998); Mark B. Adams, eds., The Wellborn Science: Eugenics in Germany, France, Brazil and Russia (New York: Oxford University Press, 1990); Gunnar Broberg and Nils Roll-Hansen, eds., Eugenics and the Welfare State: Sterilization Policy in Denmark, Sweden, Norway, and Finland (East Lansing: Michigan State University Press, 1996); Frank Dikotter, Imperfect Conceptions: Medical Knowledge, Birth Defects, and Eugenics in China (New York: Columbia University Press, 1998).
[5] Margaret Sanger, Pivot of Civilization (New York: Humanity Books, 2003), 64.
[6] Quoted in Robert Whitaker, Mad in America: Bad Science, Bad Medicine, and the Enduring Mistreatment of the Mentally Ill (New York: Perseus Publishing, 2002), 66.
[7] Yuri Slezkine, The Jewish Century (Princeton: Princeton University Press, 2004), 1.
[8] "Western nations start wars they are scared to fight themselves – Duterte to Putin at APEC summit," Russia Today, November 19, 2016.
[9] Ibid.
[10] Ibid.
[11] Ibid.
[12] Ibid.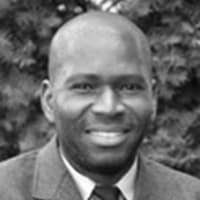 ATTENTION READERS
We See The World From All Sides and Want YOU To Be Fully Informed
In fact, intentional disinformation is a disgraceful scourge in media today. So to assuage any possible errant incorrect information posted herein, we strongly encourage you to seek corroboration from other non-VT sources before forming an educated opinion.
About VT
-
Policies & Disclosures
-
Comment Policy
Due to the nature of uncensored content posted by VT's fully independent international writers, VT cannot guarantee absolute validity. All content is owned by the author exclusively. Expressed opinions are NOT necessarily the views of VT, other authors, affiliates, advertisers, sponsors, partners, or technicians. Some content may be satirical in nature. All images are the full responsibility of the article author and NOT VT.