…by Jonas E. Alexis
President Obama held a short meeting with Vladimir Putin last Sunday at an international summit in Lima, Peru, and it was probably their last meeting, since Obama will be out in about two months.
During the four-minute dialogue, Obama pressed Putin on the need "to diminish the violence and alleviate the suffering" in Syria's long war, but Obama didn't mention that the violence could be diminished overnight if the U.S. and Israel stop supporting terrorist groups such as the so-called the Syrian rebels in the region.
But how do the U.S. and Britain plan to "diminish the violence and alleviate the suffering" in the region? By stopping Russia from obliterating terrorist groups, protecting the Assad government,[1] and providing a safe haven for both Christian and Muslim communities.
Obama in particular knows very well that Assad has been protecting the small Christian community in Syria, and he openly conceded that point in 2014.[2] Giuseppe Nazzaro, former apostolic visitor to Aleppo and former Custodian of the Holy Land, said at a meeting Bologna, Italy, in 2014:
"[Assad] opened the country up to foreign trade, to tourism within the country and from abroad, to freedom of movement and of education for both men and women. Before the protests started, the number of women in the professional world had been constantly increasing, the university was open to all, and there was no discrimination on the basis of sex.
"The country was at peace, prosperity was on the rise, and human rights were respected. A common home and fatherland to many ethnicities and 23 different religious groups, Syria has always been a place where all were free to believe and live out their creed, all relationships were characterized by mutual respect.
"The freedom that is purportedly being brought to us by the rebels is precisely what this rebellion has taken away from us."[3]
The host of a French prime-time news program once told Syrian Patriarch Ignace Joseph III Younan that Assad is "a monster. He's killing innocent people, children and women." Catholic Reporter recounted:
"Patriarch Younan replied with the story of a Capuchin priest from a Syrian town on the Euphrates River which is 98 percent Sunni Muslim. The Capuchin told Younan that as the town was being attacked by anti-government rebels, he sheltered four Missionaries of Charity sisters and 12 elderly women in their care within his parish center.
"When the situation was no longer sustainable, the Capuchin said, the nuns called Damascus. "And Damascus sent military vehicles to evacuate [them] from the parish compound—there were the nuns, 12 elderly people, and [the Capuchin], and they took all to safety, in Damascus. 'Now,' Patriarch Younan had said to the French news-show host, 'you can judge for yourself if this person, Assad, is a monster or not.'"[4]
More importantly, the American people do not support Washington's intervention in Syria. Even Zionist outlets such as the Wall Street Journal did not hesitate to report in 2013:
"The American people spontaneously rose up and told Washington they would not back a bombing foray in Syria that would help the insurgents opposed to Bashar Assad. That public backlash was a surprise not only to the White House but to Republicans in Congress, who were—and I saw them—ashen-faced after the calls flooded their offices. It was such a shock to Washington that officials there still don't talk about it and make believe it didn't happen."[5]
We all know by now that the so-called Syrian rebels are terrorist groups that have committed brutal acts of violence in Syria. And we all know that it is irresponsible for Washington to pretend to fight terrorism and then support terrorist groups at the same time.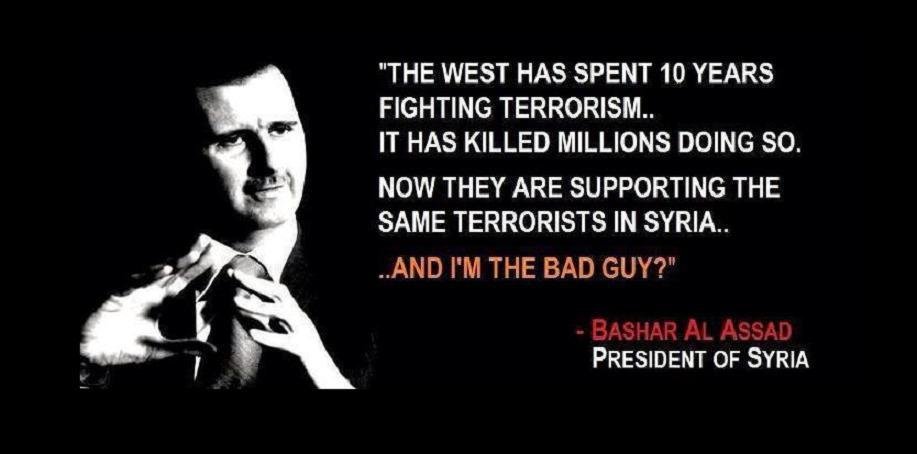 In 2013, Christians were being raped, slaughtered, displaced, and murdered in cold blood by terrorist groups throughout the region. Western leaders, of course, pretended to be upset. "Only days after President Obama's solemn denunciation, the anti-government Syrian 'rebels' announced a deal with ISIS. What for? To join forces against their common enemy: Bashar al-Assad."[6]
Did the West stop supporting those terrorist groups then? Were Western leaders unanimously outraged by this diabolical pact? Did the New York Times, the Washington Post, Fox News, CNN, and all the Zionist outlets say that Israel and the U.S. should stop pledging their allegiance to terrorist organs in Syria?
No. Even to this very day, CNN continues to perpetuate the false claim that Assad probably used chemical weapons on his own people.[7] But one must give at least some credit to the Daily Beast for reporting the following:
"The vast majority of the Syrian civil war's victims are Muslims, including countless innocent civilians and children. But Christians there also face great peril. Anti-Assad fighters allied with al Qaeda and the Islamic State have bombed churches and driven Christians from their homes. Assad, in contrast, gave Christians privileged treatment and even made one his ambassador to France, as PBS has detailed.
"Joseph Moussa, who leads Arab Christian Evangelical churches in York and Harrisburg, told me his first cousin was recently found dead by his relatives in Syria. ISIS fighters had kidnapped him, along with co-workers. They let the Sunni Muslims they kidnapped survive, Moussa said, but they killed the Alawites and Christians—his cousin among them."[8]
The logic is pretty clear here: New World Order agents cannot perpetuate the promiscuous and perverse idea that Assad is a dictator and is killing his own people. It just doesn't add up at all. If the United States and even the West were interested in fighting terrorist states, they would be going to war against Saudi Arabia.[9] As one Qatari official put it, "ISIS has been a Saudi project."[10]
So, Obama was not really serious when he told Putin that he wants to diminish violence in Syria while at the same time the United States continues to support the so-called Syrian rebels. Putin probably saw right through the vital contradiction. Putin, as a nice gentleman, didn't really get into a political fist fight with Obama then. He said:
"I thanked him for years of working together and told him I would be glad to see him [in Russia] whenever he could, if he wanted to."[11]
Why can't New World Order agents return the favor? Why is John McCain running around like a Chihuahua saying crazy things like Trump should not even make a deal with Putin?
[youtube _A3ncNtXxUw]
---
[1] For a recent report, see "The coldest handshake ever! Obama and Putin barely brush palms as they fail to disguise their animosity in frosty exchange at Peru summit," Daily Mail, November 20, 2016.
[2] See "Obama: Assad Protected Christians In Syria," MintPress News, September 12, 2014; Alessandra Nucci, "ISIS, Assad, and What the West is Missing About Syria," Catholic Reporter, December 15, 2014.
[3] Alessandra Nucci, "ISIS, Assad, and What the West is Missing About Syria," Catholic Reporter, December 15, 2014.
[4] Ibid.
[5] Quoted in ibid.
[6] Ibid.
[7] Andrew Kaczynski, "Michael Flynn, on trip to Russia, said 'who knows' whether Syria gas attack was a 'false flag,'" CNN, November 21, 2016.
[8] Betsy Woodruff, "These Syrian-American Christians Love Trump Because They Say He's Like Assad," Daily Beast, April 25, 2016.
[9] See for example Patrick Cockburn, "Iraq crisis: How Saudi Arabia helped Isis take over the north of the country," Independent, July 13, 2014; Kamel Daoud, "Saudi Arabia, an ISIS That Has Made It," NY Times, November 20, 2015.
[10] Steve Clemons, "'Thank God for the Saudis': ISIS, Iraq, and the Lessons of Blowback," Atlantic, June 23, 2014.
[11] "Putin Invites Obama to Russia After Presidential Term Expires," Sputnik News, November 21, 2016.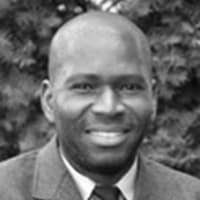 ATTENTION READERS
We See The World From All Sides and Want YOU To Be Fully Informed
In fact, intentional disinformation is a disgraceful scourge in media today. So to assuage any possible errant incorrect information posted herein, we strongly encourage you to seek corroboration from other non-VT sources before forming an educated opinion.
About VT
-
Policies & Disclosures
-
Comment Policy
Due to the nature of uncensored content posted by VT's fully independent international writers, VT cannot guarantee absolute validity. All content is owned by the author exclusively. Expressed opinions are NOT necessarily the views of VT, other authors, affiliates, advertisers, sponsors, partners, or technicians. Some content may be satirical in nature. All images are the full responsibility of the article author and NOT VT.