The Israeli regime still thirsts for Syrian blood in the Middle East. They still want to commit themselves to their original plan, which revolves around removing Assad from power.[1] Israeli officials still want to prowl around Syrian borders and tell the Syrian government that they are the masters of the universe. In fact, it has been reported that "Israel engages air defenses to intercept anti-aircraft missile from Syria."[2]
But Assad is sending New World Order Agents to hell in Syria. Assad isn't letting his country go down without a fight. In fact, he has no other choice but to fight. He cannot let the Israeli regime win. He has to preempt the tidal waves of terrorists coming to Syria. And the main diabolical force that has been supporting terrorist activities in the region for more than five years is none other than Israel.[3]
Assad is therefore fighting for the survival of Syria, an ancient and significant region in the Middle East which played a huge role on the propagation of Christianity in the first century and all the way to the present. In fact, Syrian Christians look to Assad for protection.[4] Even news outlets such as PBS know that both Assad and Saddam Hussein protected Christians.[5]
Since Israel is essentially a manifestation of "the synagogue of Satan,"[6] Israel has to attack any country that once was a haven for Christianity and marginalized groups that respect Logos in the universe. So what choice does Assad have again? Well, he has everything to lose if Syria falls. The Syrian people have everything to lose if the jihadists and other terrorist cells invade the country. In that sense, Assad has to put his back against a solid wall and fight the ideological tidal waves coming from Israel and the United States.
Why?
Well, Assad saw what happened to Iraq; he saw what happened to Afghanistan; he saw what happened to Libya. These diabolical enterprises brought nothing but pain and suffering. In fact, even the New Yorker has said that a few years after the Iraq debacle, sex trafficking went wild in the region. "In 2012," we are told,
"Iraq passed its first law specifically against human trafficking, but the law is routinely ignored, and sexual crimes, including rape and forced prostitution, are common… In 2011, according to the latest Ministry of Planning report, a survey found that more than nine per cent of respondents between the ages of fifteen and fifty-four said they had been subjected to sexual violence.
"The real number is likely much higher, given the shame attached to reporting such crimes in a society where a family's honor is often tied to the chastity of its women. The victims of these crimes are often considered outcasts and can be killed for 'dishonoring' their family or their community."[7]
Both "corrupt police" and "militias" have profited from the sex trade in Iraq. All of that is a result of the stupid and evil war which was forced on the Iraqi people by the Neoconservatives and the Bush administration. Iraq, the New Yorker continued,
"was once at the forefront of women's rights in the Middle East. In 1959, the country passed Law No. 188, also known as the Personal Status Law, which restricted polygamy, outlawed child marriage and forced marriages, and improved women's rights in divorce, child custody, and inheritance. Equal rights were enshrined in the Baath-drafted 1970 constitution, and women's literacy rates, education, and participation in the workforce were all actively promoted through generous welfare policies, such as free childcares."[8]
But the New World Order helped turn Iraq upside down by supporting one war after another, beginning with the war with Iran in 1980 and then the Gulf War in 1990. It was America that "Helped Saddam as He Gassed Iran."[9] As Seymour M. Hersh reported back in 1992, the United States, under the Reagan administration,
"secretly decided to provide highly classified intelligence to Iraq in the spring of 1982 — more than two years earlier than previously disclosed — while also permitting the sale of American-made arms to Baghdad in a successful effort to help President Saddam Hussein avert imminent defeat in the war with Iran…
"The Reagan Administration secretly decided shortly after taking office in January 1981 to allow Israel to ship several billion dollars' worth of American arms and spare parts to Iran. That intervention and the decision to aid Iraq directly in 1982 provide evidence that Washington played a much greater role than was previously known in affecting the course of the long and costly Iran-Iraq war…
"The Administration did not inform the Senate and House Intelligence Committees that the C.I.A. was passing intelligence to Iraq… The C.I.A. also did not inform the committees that it had permitted American-made arms to be sold to Iraq. Starting in 1983, the agency also did not interfere as private American arms dealers began selling Iraq sophisticated Soviet arms purchased in Eastern Europe."[10]
Assad obviously knows all about this. Therefore he cannot throw in the towel. This certainly has angered New World Order agents and Satanists who had previously vowed to oust Assad once and for all. Some have preposterously said in the past that Assad has to give up in order to have peace in the Middle East.
Well, did we have peace after the Iraq debacle? Did we have peace after Gadhafi was mercilessly tortured and slaughtered? Did we have peace after the Afghanistan invasion?
The answer is no. Satanists and New World Order agents brought hell on earth, and Assad, with Russia's help, seems to be saying that enough is enough. In fact, every serious thinker was tired of Washington's Syria policy. Stephen M. Walt of Harvard has recently written an article entitled, "Good Riddance to America's Syria Policy."[11]
What we are seeing here is that the New World Order power seems to be waning, and Russia and China are rising.[12] The New World Order lost their mojo in Syria, even though politicians like Emmanuel Macron of France are hopelessly trying to send more troops in the region.[13] Let us hope that the New World Order continues to be defeated everywhere.
---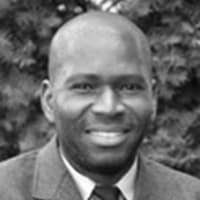 ATTENTION READERS
We See The World From All Sides and Want YOU To Be Fully Informed
In fact, intentional disinformation is a disgraceful scourge in media today. So to assuage any possible errant incorrect information posted herein, we strongly encourage you to seek corroboration from other non-VT sources before forming an educated opinion.
About VT
-
Policies & Disclosures
-
Comment Policy
Due to the nature of uncensored content posted by VT's fully independent international writers, VT cannot guarantee absolute validity. All content is owned by the author exclusively. Expressed opinions are NOT necessarily the views of VT, other authors, affiliates, advertisers, sponsors, partners, or technicians. Some content may be satirical in nature. All images are the full responsibility of the article author and NOT VT.