'Land swap' between Turkey & Syria – an option to avoid standoff over Manbij?
[

Editor's Note

:
Well it seems Erdogan is following in the shoes of Mr. Trump, saying one thing one day and reneging on the next. He had clearly said that if the SAA took control of the Arab areas under Kurdish control, he would have no reason to go into Syria.
That did not last long. The US also dropped a verbal bomb with its statement that getting back all the heavy weapons it had given the Kurds would be problematic in terms of hunting them all down, and because the Kurds are still engaged in fighting ISIS in the East. Turkey was not happy to hear that. The US has promised not to leave the weapons when they leave.
But that does not jive with the Kurds' statement that they would retreat to the east of the Euphrates, leaving only a token Kurdish force to patrol with the SAA in the evacuated areas, an offer with the latter part not making much sense, like being half pregnant. The native Arabs in the area will be quite willing to patrol their own areas, thank you.
Erdogan was also reaffirming at the same time that he was still committed to the territorial integrity of Syria, but he seems to have his own definition as to what that means. He is now talking out of both sides of his mouth from these new reports of not only maintaining his "sphere of influence" in Idlib, but wanting more in the North.
Hence we have this strange story of a "land swap". This semantics mischief will cast a shadow over the integrity of the three Syrian guarantors, as anything done by one, with no opposition stated by the other two parties, is considered to have their agreement.
That said, there has been major progress, and disentangling is neither an easy nor a perfect process. But I fear that this agreeing one day and playing interpretation games the next is going to hurt the trust that is needed for future agreements.
The last sentence below is key. The Russians say the Kurds refused their offer to keep the Turks out if the Kurds agreed to be under Damascus' jurisdiction, but they refused. So the Kurds have their own game in play. They want to postpone any official jurisdiction decisions to have a stronger hand to negotiate their share of the Syrian oil revenues and the new constitution discussions.
We still do not have the details on the deal Trump made with Erdogan; and we cannot be sure that one or the other, or both, will not break it. Trump is already backing off his Afghanistan troop reduction
… Jim W. Dean ]

Jim's Editor's Notes are solely crowdfunded via PayPal
Jim's work includes research, field trips, Heritage TV Legacy archiving & more. Thanks for helping. Click to donate >>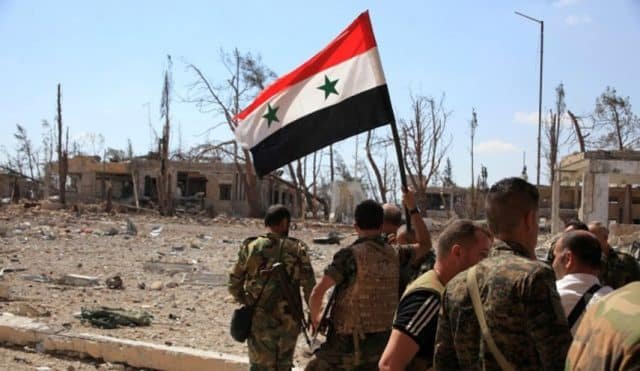 – First published …

December 30, 2018

–
The Kurdish-held city of Manbij is a huge conundrum for Damascus, Ankara and Moscow as no one wants to lose lands, troops or allies. To stop a northern Syria standoff, it all could be sliced into areas of influence, analysts say.
A high-ranking Turkish delegation arrived in Moscow on Saturday, only a day after international media broke news on Kurdish militias inviting Syrian forces to enter Manbij – a strategic hub in the north of the country – before the Turks do. Syria's military proclaimed they "raised the flag" over Manbij, but there have been no independent reports confirming the moving of troops into the city.
ALSO ON RT.COMUS troops withdraw from first base in Syria – report
In the meantime, Turkish-backed militants also went on the move – but they too stopped short of marching into Manbij. All the while Ankara has been threatening to crush the Kurdish resistance in the area where the Americans – who are in the process of pulling out – and the French have their outposts.
The Saturday Moscow meeting was key to preventing all actors of the Syrian war from locking horns over the Kurdish enclave, Middle East experts believe.
"Obviously, Turkey will insist that it is their forces that should enter Manbij, Russia, will of course insist the city should be handed over to Assad's forces," Kirill Semenov, an Islamic studies expert with Russia's Institute for Innovative Development, told RT.
Manbij wasn't the only issue discussed by Russian and Turkish strategists during the meeting, he noted, as it was essential for them to understand "what will happen to territories east of the Euphrates River."
Realpolitik, of course, plays a role here as various locations across Syria might be used as a bargaining chip by all parties to the conflict. Semenov suggested the Turks may agree on Syrian forces taking some parts of Idlib province in exchange for Damascus' consent for a Turkish offensive towards Manbij or Kobane.
Syrian troops and Kurdish forces occasionally clashed during the civil war, and the overall relations between the Kurds and Damascus "have never been smooth." On the other hand, it never reached levels of hostility between the Syrian government and the militants of the Western-backed Syrian opposition.
Meanwhile, tensions are mounting in northern Syria. Shortly after Damascus announced sending troops there, Turkish APCs crossed into Syria and US helicopters were filmed flying in Manbij area. Ankara has also amassed tanks on its southern border with Syria.
But Moscow is ready to throw its weight to resolve the Manbij standoff, said Marianna Belenkaya, a Middle East expert and commentator at Russia's Kommersant daily. Russia had previously agreed that Turkey control a small area in the east of Idlib province, "but it's yet to be seen if Russia would agree to a Turkish zone being extended to the entire north of Syria."
Moscow and Ankara are to "define certain areas of influence and understand who will control what." There are residual groupings of Islamic State (IS, formerly ISIS/ISIL) fighters who are ready to exploit any no power vacuum in northern Syria, she explained.

Turkish ambitions to reinstate full control over the northern Syria may not be an option for Damascus, but "it is also important for Russia to not lose Turkey as an ally."
"There's a possibility that some kind of a land swap will be discussed," Belenkaya offered. "What is happening around Manbij is similar to what Russia has suggested a year ago in Afrin," she noted.
At this time, Moscow was ready to guarantee that the Turks will not invade the Kurdish-populated canton if the Kurds agree to be under Damascus jurisdiction, but they rejected the offer.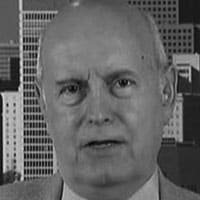 Jim W. Dean is VT Editor Emeritus.  He was an active editor on VT from 2010-2022.  He was involved in operations, development, and writing, plus an active schedule of TV and radio interviews.  He now writes and posts periodically for VT.
ATTENTION READERS
We See The World From All Sides and Want YOU To Be Fully Informed
In fact, intentional disinformation is a disgraceful scourge in media today. So to assuage any possible errant incorrect information posted herein, we strongly encourage you to seek corroboration from other non-VT sources before forming an educated opinion.
About VT
-
Policies & Disclosures
-
Comment Policy
Due to the nature of uncensored content posted by VT's fully independent international writers, VT cannot guarantee absolute validity. All content is owned by the author exclusively. Expressed opinions are NOT necessarily the views of VT, other authors, affiliates, advertisers, sponsors, partners, or technicians. Some content may be satirical in nature. All images are the full responsibility of the article author and NOT VT.