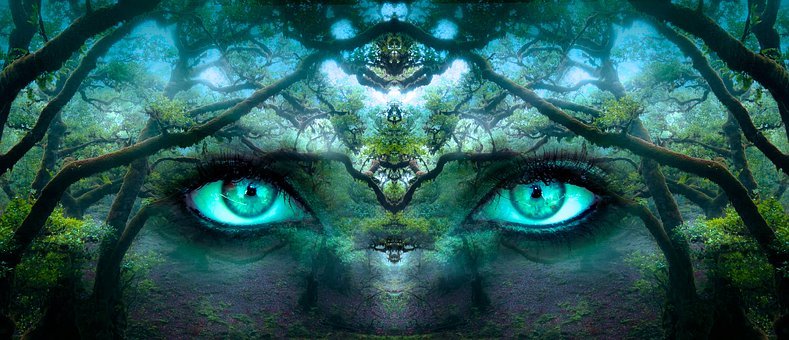 Healing Addictions, Solutions at the Spiritual Root Cause (Part 7 of 11) is written by Steve Robertson
This article, "Healing Addictions, Solutions at the Spiritual Root Cause", will attempt to deep dive into the root causes of addictions and then offer spiritually empowering solutions from which one can forever free themselves to heal and become more authentically whole to live in a more loving state of miracles that are always and ever-present.
This seventh article is part of an eleven-part series.  In order to access each additional chapter in this series, soon to be published as a book, you are encouraged to Buy Me a Coffee on Ko-Fi.com in order to receive an access code to the next article in the series.
As you read ahead and potentially find value in this article, please consider your support of my work and that of my organization Project Peace On Earth by:   
When you support my work,  I will send you the access code to the next article in the series and also send you a free downloadable copy of his book The Power of Choice, Success and Your Life Purpose.
(Part 7)
SPIRITUALLY EMPOWERING SOLUTIONS AND SELF MASTERY 
From birth, our minds are abuzz with thousands of thoughts each day, all of which compete for our attention and a corollary action. The Buddhists call this untrained mind of buzzing thoughts "the Monkey Mind."
The Monkey Mind, the ego-mind, constantly flickers between conscious thoughts of love and unconscious thoughts of fear. This non-focused flickering is an intentional tool of the ego used to perpetuate confusion, attachments to duality and a resulting state of suffering. The ego's life depends on unconsciousness confusion, for with stillness and peace comes enlightenment and a related death to the fearful attachments of our ego mind. Here, in this present time and peace, only love exists.
"All that we are is a result of what we have thought." – Buddha
Curiously, the metaphor of the Monkey Mind and how it traps consciousness in illusion and suffering holds great similarity to how monkeys are actually trapped in the jungle. In this process, a hole is drilled at the bottom of a tree where monkeys are known to gather above. The hole, drilled to be just large enough for a monkey to stick its hand in, is filled with nuts that they love to eat.
At the back of the hole is a cavernous pocket, just large enough for the monkey to wrap its hand around the nuts. Smelling the nuts from the branches above, the monkey scampers down the tree to discover the origin of the enticing aroma. The monkey, desperately excited, has to have these nuts and so quickly plunges its hand into the hole.
Feeling the nuts at the back of the hole, it grabs them. Now even more excited, the Monkey attempts to pull its hand out of the hole. Desperately though, as hard as the monkey pulls, its hand will not come back through this hole. Its balled fist, which is now wrapped around the nuts, is too large to make it through.
Try as it may, the monkey cannot pull its hand out of the hole and at the same time, it will not let loose of the nuts. The monkey has trapped itself. All that is required to be free is to let go of the nuts.
With the monkey's hand now stuck in the hole, the trapper simply walks up to the monkey and slips a rope around its neck. Sensing the peril of the situation, the monkey releases the nuts and its hand pulls back through the hole. Free of the hole, the monkey is, however, now the slave of its captor.
"It is your attachments that causes your suffering." – Buddha
Like the monkey who has trapped itself, the untrained mind is tempted by the allure of fearful and dramatic thoughts. The ego-mind, sustained by the consumption of such thoughts, enslaves our consciousness and our actions that soon there will follow. The result of this entrapment is an attachment that causes unconscious sleepwalking.  This, in turn, results in actions that create suffering so that we become separated from the present moment, paying attention and most importantly,  our natural state of love. We could free ourselves and find peace, however, the unconscious mind is greatly attracted to the entertainment of our buzzing thoughts and those offered to us by the ego's material and addictive plane of reality.
"The ancestor of every action is thought." – Emerson
The Native Americans remind us of how to release ourselves and be free from such suffering. They say, "You have picked up the hot rocks of pain and suffering (fearful, dramatic thoughts and/or addictions), all that is required is that you turn your hand over and let them go."
Similarly and again,  the Hawaiian Mystics known as the Kahunas, teach humanity through their process of the Ho'oponopono, the great importance of BEING ever Mindful of co-creating thoughts which loving guide us toward enlightened awareness and experiences verse co-creating thoughts which are comprised of disharmony, drama, and fear which also co-create our realities.
Ultimately, the Ho'oponopono is an ancient Hawaiian process of reconciliation and forgiveness. At its mystical core are the elements of mental cleansing, putting things right and rectifying errors. With their wise and attentively empowering affirmation, consciousness is brought into the present moment so that there is a cognitive recognition that we are always, 100% of the time, at cause and effect and responsible for any miracle and/or problem that occurs in our life.
Four short phrases activate the process of the Ho'oponopono healing process so that the monkey mind releases from the trap of suffering: "I'm sorry. Please forgive me. Thank you. I love you." Through the melody of words, consciousness is empowered to transmute and transcend the error of our thoughts, transition from perception into VISION and thus co-create the miraculous reality of our heart's truest and most loving song of desire.
Let go of the hot rocks, dear brave spiritual warrior, and be free of all pain and suffering. Be still, find peace within and know that you are God, co-creating with each thought everything you imagine and see around you. Choose mindfully, that your thoughts are always loving, and see with great clarity and power, how you create a world of great and everlasting peace.
Suggested Exercises:
For the next two days become very present to where your mind is focusing its attention. Look for patterns, especially around subject matters that you find draining and that your perception attaches too. Write each of these items of your attention down and then immediately do the Ho'oponopono four (4) times on each subject matter. This will empower you to release and dissolve the hot rock of pain and suffering.  Next, write positive affirmations of the loving and empowering reality of WHAT YOU DO WANT TO CREATE.
(READ MORE by in Part 8- "EXCALIBUR, FREEING THE SWORD OF YOUR OWN INNER TRUTH" thru Buying Me a Coffee on Ko-Fi.com
Thanks for your gracious time and consideration in reading my article.
We would love to hear your comments:
How your life has been touched and/or transformed by this article.
How has music helped to inspire your life?
PLEASE EMPOWER YOUR LIFE AND SUPPORT MY EFFORTS 
Discover Your Life Purpose and Empower Your Life.  Inspire a family member or a friend by purchasing and/or gifting my eBook:  "The Power of Choice, Success and Your Life Purpose."  ONLY $5.00  
***Includes special bonus video materials***
Multiple Copies
Option 1 (1 download) $5.00 USD
Option 2 (multiple downloads) $11.00 USD
Option 3 (multiple downloads) $11.00 USD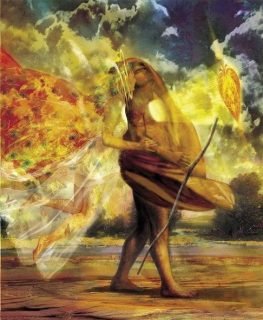 See what Top National best selling authors say about his book just below. 
Multiple Copies
Option 1 (1 download) $5.00 USD
Option 2 (multiple downloads) $11.00 USD
Option 3 (multiple downloads) $11.00 USD
Your $5.00 book purchase helps to support the articles that Steve writes for VT and also what he has accomplished through ProjectPeaceOnEarth.org.
National Best Selling Authors proclaim: 
Steve's book is … "A TEXTBOOK for the Soul" – Caroline Myss, Ph.D. (National Best-Selling author of "Anatomy of the Spirit" – Oprah guest some 40 times)
"Robertson is a Living Avatar on whose shining example our future may depend."– Larry Dossey, MD (National Best Selling Author of "One Mind" and "The Power of Prayer" former Executive Director of the National Institute of Health, Alternative Medicine Division )
Steve's book uses…"beautiful metaphors and analogies that lead in every instance to awareness, self-responsibility, and our Divinity" – Gary Zukav (National Best Selling author of "Seat of the Soul" 10 million copies and Oprah Guest some 40 times)
Steve's book is …"required reading for anyone who has longed to find and fulfill their life purpose." – Don Miguel Ruiz, MD (National Best selling author of "The Four Agreements" – 4 million plus sold, Oprah Guest)
Steve's book…"can empower you and help you bring your gifts to the world." – Jack Kornfield, Ph.D. (National Best Selling Author of "A Path With Heart" – Founder of the Mindful Meditation movement)
Steve's book offers …"rich and spiritually authentic insights into the meaning of life and how to find and live your life purpose." – Gerald (Jerry) Jampolsky, MD and Diane Cirincione, Ph.D. (National Best Selling Authors, Pioneers in the Human Potential Movement – Oprah Guest)
Steve's book is …"a treasure trove of timeless wisdom and spiritual guidance." – Alexander Astin, Ph.D. (Considered the world's most widely quoted person on Higher Education. Co-founder of UCLA Higher Education Research Institute. Best Selling Author of "Cultivating the Spirit".)
Steve's book…"looks at all of us in the eye and asks us to awaken to our own power and force."  Jack Healey, former Executive Director of Amnesty International. Former Franciscan Monk.
Additional Video Reference materials:
ATTENTION READERS
We See The World From All Sides and Want YOU To Be Fully Informed
In fact, intentional disinformation is a disgraceful scourge in media today. So to assuage any possible errant incorrect information posted herein, we strongly encourage you to seek corroboration from other non-VT sources before forming an educated opinion.
About VT
-
Policies & Disclosures
-
Comment Policy
Due to the nature of uncensored content posted by VT's fully independent international writers, VT cannot guarantee absolute validity. All content is owned by the author exclusively. Expressed opinions are NOT necessarily the views of VT, other authors, affiliates, advertisers, sponsors, partners, or technicians. Some content may be satirical in nature. All images are the full responsibility of the article author and NOT VT.