As Jim W. Dean constantly puts it, you just can't make this stuff up. There are some ideas that are so stupid and crazy that only NWO agents actually believe them. Recent headlines about Vladimir Putin has been exploded. "Putin threatens US with nuclear weapons," one headline states. What is the argument? Well, Putin has put out a statement which reads:
"If Russia obtains reliable information that the United States has finished developing these systems and started to produce them, Russia will have no option other than to engage in a full-scale effort to develop similar missiles."
What systems? The United States did agree to shut down its "short and intermediate-range land-based nuclear missiles." If the United States cannot keep its promise, says Putin, then why should Russia follow the rules and restrictions imposed by the United States? Why shouldn't Russia develop its own short and intermediate-range land-based nuclear missiles? Is it common sense for the US to impose strict rules on other countries, when the US itself doesn't abide by the same rules? According to Putin, this is nonsense.
So if Russia starts developing its own missiles, it is irresponsible for anyone to even remotely conclude that "Russia threatens the US with nuclear weapons." It's just simply silly. In fact, Putin concludes:
"In order to avoid chaos with no rules, restrictions or laws, we need to once more weigh up all the dangerous consequences and launch a serious and meaningful dialogue free from any ambiguity."
It is not Russia that has violated the missiles agreement. The Trump administration and kids in the White House are essentially using this lame excuse in order to impose sanctions on the entire country. But as Gordon Duff has recently pointed out, there is more here than meets the eye and here:
"As of the beginning of August, 2019, Trump has just ordered a series of new sanctions against Russia over the Skripal alleged poison gas incident. For those unaware, Trump is alleging, without evidence, that Russia used a nerve agent that only exists in a video game, one also alleged to be 100% fatal in even the most minute dosage, to kill a former Russian spy and his daughter living in Britain.
"However, no one has seen this pair nor are they dead. In fact, no evidence of any kind has been received by anyone. Trump has also announced he is sending nuclear tipped medium range missiles into Europe, without NATO approval as part of abrogating the INF treaty. He is doing the same in Asia as well."
So why should grownups in the White House be upset when Russia declares that it is developing its own missiles? Why should the entire New World Order Media go berserk? Don't they know that the United States has continued to threatened lives throughout the world? Don't they know what happened to Iraq, Afghanistan, Libya, Syria, Venezuela, El Salvador, Guatemala, Vietnam, etc.? Who are those people fooling this time?
This is not the first that that the New World Order Media is trying to provoke people to hate Russia. Last year, the New York Times declared: "Putin's 'Invincible' Missile Is Aimed at U.S. Vulnerabilities."[1] Listen to the Times very carefully here:
"President Vladimir V. Putin of Russia threatened the West with a new generation of nuclear weapons…including what he described as an 'invincible' intercontinental cruise missile and a nuclear torpedo that could outsmart all American defenses.
"The presentation by Mr. Putin, which included animation videos depicting multiple warheads aimed at Florida, where President Trump often stays at his Mar-a-Lago resort, sharply escalated the military invective in the tense relationship between the United States and Russia, which has led to predictions of a costly new nuclear arms race."[2]
This is the type of deliberate hoax and complete distortion that the Media is feeding people virtually every single week. Thankfully, they have not done a good job because the vast majority of people around the world do not really consider Russia as a threat.
---
[1] Neil MacFarquhar and David E. Sanger, "Putin's 'Invincible' Missile Is Aimed at U.S. Vulnerabilities," NY Times, March 1, 2018.
[2] Ibid.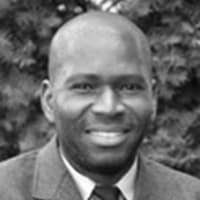 ATTENTION READERS
We See The World From All Sides and Want YOU To Be Fully Informed
In fact, intentional disinformation is a disgraceful scourge in media today. So to assuage any possible errant incorrect information posted herein, we strongly encourage you to seek corroboration from other non-VT sources before forming an educated opinion.
About VT
-
Policies & Disclosures
-
Comment Policy
Due to the nature of uncensored content posted by VT's fully independent international writers, VT cannot guarantee absolute validity. All content is owned by the author exclusively. Expressed opinions are NOT necessarily the views of VT, other authors, affiliates, advertisers, sponsors, partners, or technicians. Some content may be satirical in nature. All images are the full responsibility of the article author and NOT VT.