Healing Addictions, Solutions at the Spiritual Root Cause (Part 8 of 11) is written by Steve Robertson
This article, "Healing Addictions, Solutions at the Spiritual Root Cause", will attempt to deep dive into the root causes of addictions and then offer spiritually empowering solutions from which one can forever free themselves to heal and become more authentically whole to live in a more loving state of miracles that are always and ever-present.
This eight article is part of an eleven-part series.  In order to access each additional chapter in this series, soon to be published as a book, you are encouraged to Buy Me a Coffee on Ko-Fi.com in order to receive an access code to the next article in the series.
As you read ahead and potentially find value in this article, please consider your support of my work and that of my organization Project Peace On Earth by:   
When you support my work,  I will send you the access code to the next article in the series and also send you a free downloadable copy of his book The Power of Choice, Success and Your Life Purpose.
(Part 8)
EXCALIBUR, FREEING THE SWORD OF YOUR OWN INNER TRUTH
In almost all legendary stories of kings, knights and that of Joan of Arc, the sword plays the role of a great tool in the defense of truth and the conquering of enemies. It is interesting to note that the word "enemy" means "not a friend." In certain stories, like that of King Arthur, his famed sword Excalibur was known for its special powers. The word "Excalibur" means to "cut steel."
All swords are formed in the process called casting. This process consists of taking ore, rocks that contain the raw minerals of metal, then placing them in a forge to be heated so that the minerals liquefy and become separated from the rock. Once the metal minerals are liquefied, they can then be poured into a mold. A mould is a hollow cavity, a vessel that is shaped to hold the design of an expressed creative intent — in this case, the shape of a sword.
Once the liquid metal is poured into the mold, it is allowed to cool and solidify. Only then is the casting process complete and can the newly birthed sword be released from its mold. Upon release and inspection, the sword's edges are rough.
From a metaphysical and metaphorical perspective, the process of casting, relative to our spiritual evolution, can be likened to our soul being poured into the mold of our present-time body, which is itself cast to play a specific role and intentioned life purpose. With this incarnation of soul development, the raw minerals of ore rocks can be understood as the fearfully attached thoughts from which we begin this life mission. The forge, from this same perception, can be seen as the dramatic arena from which our life experiences test our resolve to release. The process of heating can likewise be understood as the alchemy of transformation. Finally, we know that the liquefied state of metal reflects the freedom, moldability and creative potential of our now-unattached and loving thoughts.
Similarly, from birth, our soul seems the result of a cosmic casting that seeks to mold our innermost self into that of a divine plan and purpose. Consciousness, in this chrysalis molten-like state, appears to flicker between a duality of love and fear that purposely points toward a greater truth. Like a new sword, the edges of our perception are dull and cannot cut through duality.
As we strive toward understanding our greater calling, we fashion ourselves into the master sword-maker of our life. With skill, we learn to sharpen in the measure for balance, purpose, and precision of thought. Through mindful self-awareness, we learn to harness the contrast of duality, that of right/wrong or good/bad and so on, in order to focus the edges of our perception toward wisdom. With such mastery, perceptions eventually shift to a point of singularity and vision. In this state, the limitations and boundaries of perceived duality cease to exist. Here do we know and finally understand the truth to which life has pointed us, that there is only love.
Mindful awareness of this flickering journey to conquer duality will take the courage of a great knight, for only the brave of heart and wise of spirit will have the discipline to stay the course of truth. Only the pure of heart will have the courage to follow the call of the divine and lead the charge of transformation. Only the bravest of knights will have the courage to wield Excalibur's great power to cut through the steel of the self's most attached armor and slay the enemy self, our fearful thoughts. Only the bravest of knights will be transformed into kings and triumphantly stand in the kingdom of their own enlightenment.
Forge on, brave knights, toward your great kingdom of heaven within. May the sword of truth ever free your heart, liberate your soul and bring victory in your service towards love and peace on earth.
Suggested Exercises
For the next two days observe and take note of any and all things that appear to be unloving in your life. Look for the benefit that this negative and unloving situation brings to you. Be aware that the ego will immediately react to such a crazy notion of finding benefit in such negativity, one that you, as it well knows, have created and become attached to. The ego is hyper-aware that if you ask this question with courageous intent, that you will discover and be empowered to uproot the cause of your fear and suffering. This is the last thing that it wants to occur, for this means that healing and love will bring awareness to consciousness, and death to the ego's power over you.
Ask with courage what the benefit of such suffering is in your life. The deepness of it may surprise you. As you get to the core of this, commit to uprooting this fearful and illusionary state completely and to bringing love and Divine truth to it. This process is like sharpening the edges of a sword to its tip, there you will only find love and that duality is illusionary.
During this process of discovery and sharpening of your awareness towards love, write down your observations around the subjects you are bringing healing and clarity to, immediately do the Ho'oponopono four (4) times on each subject matter.
Again, remember the Ho'oponopono is an ancient Hawaiian process of reconciliation and forgiveness. At its mystical core are the elements of mental cleansing, putting things right and rectifying errors. Attending with this awareness activation is the recognition that we are always 100% at cause and responsible for any problem. Similarly, it is defined that we are also 100% capable of rectifying any and all errors. Four short phrases activate the process of this healing process and release us from the groove of suffering: "I'm sorry. Please forgive me. Thank you. I love you." Through the melody of these words, we transmute and transcend the error of our thoughts and now co-create an inspired new heart song.
Proclaim, through self-created affirmations, what you are really committed too and really do, from the most positive outcome, want to occur.
Suggested Exercises:
For the next two days become very present to where your mind is focusing its attention. Look for patterns, especially around subject matters that you find draining and that your perception attaches too. Write each of these items of your attention down and then immediately do the Ho'oponopono four (4) times on each subject matter. This will empower you to release and dissolve the hot rock of pain and suffering.  Next, write positive affirmations of the loving and empowering reality of WHAT YOU DO WANT TO CREATE.
(READ MORE by in Part 9 – "LEAPS OF FAITH AND STEPS TOWARDS AN EMPOWERED LIFE" thru Buying Me a Coffee on Ko-Fi.com
Thanks for your gracious time and consideration in reading my article.
We would love to hear your comments:
How your life has been touched and/or transformed by this article.
How has music helped to inspire your life?
PLEASE EMPOWER YOUR LIFE AND SUPPORT MY EFFORTS 
Discover Your Life Purpose and Empower Your Life.  Inspire a family member or a friend by purchasing and/or gifting my eBook:  "The Power of Choice, Success and Your Life Purpose."  ONLY $5.00  
***Includes special bonus video materials***
Multiple Copies
Option 1 (1 download) $5.00 USD
Option 2 (multiple downloads) $11.00 USD
Option 3 (multiple downloads) $11.00 USD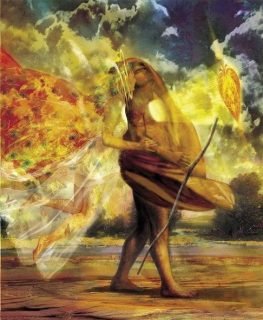 See what Top National best selling authors say about his book just below. 
Multiple Copies
Option 1 (1 download) $5.00 USD
Option 2 (multiple downloads) $11.00 USD
Option 3 (multiple downloads) $11.00 USD
Your $5.00 book purchase helps to support the articles that Steve writes for VT and also what he has accomplished through ProjectPeaceOnEarth.org.
National Best Selling Authors proclaim: 
Steve's book is … "A TEXTBOOK for the Soul" – Caroline Myss, Ph.D. (National Best-Selling author of "Anatomy of the Spirit" – Oprah guest some 40 times)
"Robertson is a Living Avatar on whose shining example our future may depend."– Larry Dossey, MD (National Best Selling Author of "One Mind" and "The Power of Prayer" former Executive Director of the National Institute of Health, Alternative Medicine Division )
Steve's book uses…"beautiful metaphors and analogies that lead in every instance to awareness, self-responsibility, and our Divinity" – Gary Zukav (National Best Selling author of "Seat of the Soul" 10 million copies and Oprah Guest some 40 times)
Steve's book is …"required reading for anyone who has longed to find and fulfill their life purpose." – Don Miguel Ruiz, MD (National Best selling author of "The Four Agreements" – 4 million plus sold, Oprah Guest)
Steve's book…"can empower you and help you bring your gifts to the world." – Jack Kornfield, Ph.D. (National Best Selling Author of "A Path With Heart" – Founder of the Mindful Meditation movement)
Steve's book offers …"rich and spiritually authentic insights into the meaning of life and how to find and live your life purpose." – Gerald (Jerry) Jampolsky, MD and Diane Cirincione, Ph.D. (National Best Selling Authors, Pioneers in the Human Potential Movement – Oprah Guest)
Steve's book is …"a treasure trove of timeless wisdom and spiritual guidance." – Alexander Astin, Ph.D. (Considered the world's most widely quoted person on Higher Education. Co-founder of UCLA Higher Education Research Institute. Best Selling Author of "Cultivating the Spirit".)
Steve's book…"looks at all of us in the eye and asks us to awaken to our own power and force."  Jack Healey, former Executive Director of Amnesty International. Former Franciscan Monk.
Additional Video Reference materials:
ATTENTION READERS
We See The World From All Sides and Want YOU To Be Fully Informed
In fact, intentional disinformation is a disgraceful scourge in media today. So to assuage any possible errant incorrect information posted herein, we strongly encourage you to seek corroboration from other non-VT sources before forming an educated opinion.
About VT
-
Policies & Disclosures
-
Comment Policy
Due to the nature of uncensored content posted by VT's fully independent international writers, VT cannot guarantee absolute validity. All content is owned by the author exclusively. Expressed opinions are NOT necessarily the views of VT, other authors, affiliates, advertisers, sponsors, partners, or technicians. Some content may be satirical in nature. All images are the full responsibility of the article author and NOT VT.