Geopolitics in the Middle East: What About the Kurds?
Written and Submitted by Enkidu Gilgamesh
CONTENT
Shattered imperial ship!
Honor the bravery of the Kurds!
Kurds of Syria wanted to sell oil to Israel!
Conclusions
1. Shattered imperial ship!
The imperial plan was to use the Jihadist to break first Syria and Irak, than use them and the Kurds to tear apart Turkey and at the end to build a patchy structure of smaller easier manageable entities. There was never a guarantee that the Kurds would get an united, independent state of Greater Kurdistan.
Now as the shaky imperial planning has been shattered by the powerful resistance of Syria and Iraq, supported by Iran and Russia, the former coalition of united enemies has fallen apart.
Most of the so called "Islamists", which were brought by the imperial complex as a first attack mercenary troops to the region, have submitted themselves to the dictate of Turkey and are now destroying the last patches of the imperial scheme. Turkey does not hide its intention to fully kick out all regular US troops out of Syria. Even Mr. Erdogan does not explicitly name the USA, his declaration is not against Russia and Iran!
Erdogan says Turkey will not withdraw troops from Syria until other countries pull out
Fri Nov 8, 2019 11:17PM
https://www.presstv.com/Detail/2019/11/08/610719/Turkey-Syria-Erdogan-YPG-Russia-US-Iran
IMHO for every observer it is now clear that the war on resources has already cost too much and cannot be continued in hope of some profits. The imperial battleship has been shredded at the granite rock of Syria. Kurdistan cannot be separated anymore!
.
2. Honor the bravery of the Kurds!
The Kurds did not start the war. The brave defense of their territory against the ISIS brings them honor and glory, which they should amortize in cooperation with Syria, Iraq, Turkey, Iran and Russia.
Given the current conditions, neither the USA, nor the Gulf-Arabs, the Israelis or the Europeans will or can engage in an open war against Turkey, Russia, Iran, Syria and Iraq to enforce the separation of Kurdistan. The imperial intention was never to found an independent Kurdistan, but to use the Kurds to separate the main fuel and water resources of the Middle East into an entity which would be fully dependent on the imperial protection.
Without having coast at an open sea, no state can really be sovereign, because without open seas all international airspace is also closed. The USA cannot exploit the oil and gas of an encircled Kurdistan, so any further engagement and investment is not beneficial. Donald Trump's repetition of "We got the oil!" is only a slogan for the next presidential election. He and everyone else
.
2. Kurds of Syria wanted to sell oil to Israel!
So, also Israel won't get oil and gas from Kurdistan. Currently the oil of Iraqi Kurdistan is delivered to Israel, only because Turkey allows it. Turkey and all other players are well aware of the tricks which are applied to disguise the direct connection between Israel and Iraqi Kurdistan. Also Syrian Kurds sell their oil through this channel.
Ex-US backed Kurdish forces in Syria were seeking to sell oil to Israel: Report
Tue Oct 29, 2019 06:32PM, By Robert Inlakesh
https://www.presstv.com/Detail/2019/10/29/609886/Syria-US-SDF-Turkey-oil-Israel-NATO
"But what were the SDF getting up to prior to the latest developments and are the rumors true, that they were making strides towards selling Syrian oil to Israeli companies?"
"SDF plan to sell oil to Israel
The first element to this case is a document leaked through al-Akhbar News which allegedly shows the intention of the Syrian Democratic Council, based in North Eastern Syria, to sell its oil to Israel. The offer being made to a company called the global development corporation (GDC Inc.). This is what began to create suspicions about potential SDF endeavors to sell oil to Israel."
"The document is dated to have been sent to an American-Israeli business tycoon named Moti Kahana, back in January of this year. It speaks of the oil production that is expected to come from the al-Omar oil fields, currently under Kurdish control in Eastern Syria, which it says are expected to reach 400,000 barrels per day. It also notes correctly that the oil under the control of the SDF is currently considered, by the US Department of the Treasury, as a foreign asset under the control of the United States."
"Israel Hayom, an Israeli news outlet, interviewed Moti Kahana on the allegations that he was seeking to facilitate the sale of Kurdish held oil to Israel. Kahana replied by saying that he had not agreed to set up Kurdish oil sales to Israel, but had attempted to try and stop the sales of oil from the 11 held SDF oil fields to the "Assad Regime". He went on, however, to outline his vision of the future, stating that "The moment the Trump administration gives its approval, we can begin to export this oil at fair prices, and to use it to build and defend democratic Syria, push Iran and ISIS out of the country and usher in progress and democracy.""
"Moti Kahana is an Israeli-American who served in Israel's military and describes himself as a businessman and philanthropist. His involvement in Syria runs very deep, in 2011 he bankrolled now deceased US Senator, John Mccain's trip to Syria to meet with opposition groups to the Syrian government. Through his charity organization called Amalliah, Kahana had funneled over 2.2 million dollars worth of his own money into militant held areas in Syria, during the course of the Syrian conflict, the money was allegedly used for humanitarian aid."
"Kahana also has collaborated with the Israeli military in his projects. The most concerning being a project to transfer the financial burden from the Israeli government to private organizations, for the treatment of the wounded in Israeli hospitals, coming from militant held areas boarding the Israeli held Golan Heights."
"Moti Kahana has also recently announced that his charity, Amalliah, has moved its offices to Iraqi Kurdistan and also an area situated in North Eastern Syria, held by Kurdish forces, called Qamishli."
Here is the full transript of the following document:
https://al-akhbar.com/ArticleFiles/20197151112056636987498800565178.pdf
---
Syrian Democratic Council
Ein Essa
Address I Telephone I Email
Ain Issa I+963 981967 376 I info-relations@ m-syria-d.com
Moti Kahana
CEO
GDC Incorporated Global Development Corporation ("GDC")
275 Route 10 East, Suite 20, Box 270, Succasunna, NJ 07876
Phone +1 646 827 0262
January 21, 2019
Dear Mr. Kahana:
Please accept this letter as a formal acceptance of your company, GDC, to represent the Syrian Democratic Council (SDC) in all matters related to the sale of oil owned by SDC – subject at all times to the approval by the United States Department of Treasury's Office of Foreign Asset Control (OFAC).
We estimate production of crude oil to be 400,000 barrels/ day.
Current daily production capacity is 125,000 barrels/ day.
Price per Metric Ton (Equal to 7 barrels) is $160 to $240 ($22 to $35 per barrels).
We also grant you the right to explore and develop oil that is located in areas that we govern.
Sincerely,
Executive committee-Syrian Democratic council
llham Ahmed
---
Now You See It / The Mystery of the Disappearing Tankers That Carry Kurdish Oil to Israel
Northern Iraq has oil bubbling out of the ground and a Kuwaiti oil trader in Sweden knows where it's heading
Yaron Cohen-Tzemach, Apr 10, 2018 10:29 AM
https://www.haaretz.com/middle-east-news/.premium-the-disappearing-tankers-that-carry-kurdish-oil-to-israel-1.5980420
"One day Samir Madani, a Kuwaiti oil trader living in Sweden, noticed something strange. He had always been captivated by oil and its influence on political relations, in peacetime and wartime, so much so that he created the website TankerTrackers.com."
"Some might think that watching tankers is boring, given that they usually coast along predetermined routes. But in November 2017, Madani noticed that the oil tanker Valtamed, heading to the Suez Canal from the Turkish port of Ceyhan – which is supplied by the oil pipeline from the Kurdish areas of northern Iraq – suddenly stopped somewhere in the eastern Mediterranean, off Tel Aviv but outside Israel's territorial borders, and turned off its identification transponder. When it "resurfaced" a few days later, it was lighter, Madani realized."
"After mysteriously growing lighter off Israeli shores, the Valtamed sailed to Cyprus, returned empty to its home base in Turkey, loaded up on oil that had arrived from northern Iraq and repeated the whole journey, including the disappearing act. Madani understood that this was something bigger than just a ship going haywire."
"His conclusion was that the Valtamed had been shipping oil that wasn't recorded anywhere to a country that wasn't supposed to buy it – in other words, Israel was secretly buying Kurdish oil through Turkey."
"The incident was described by Ellen Wald in the Cairo Review of Global Affairs, which is published by the American University in Cairo."
Israel turns to Kurds for three-quarters of its oil supplies
David Sheppard, John Reed and Anjli Raval AUGUST 23, 2015
https://www.ft.com/content/150f00cc-472c-11e5-af2f-4d6e0e5eda22
"Israeli refineries and oil companies imported more than 19m barrels of Kurdish oil between the beginning of May and August 11, according to shipping data, trading sources and satellite tanker tracking. This would be worth almost $1bn based on international prices over the period."
"That is the equivalent of about 77 per cent of average Israeli demand, which runs at roughly 240,000 barrels per day. More than a third of all of the northern Iraqi exports, which are shipped from Turkey's Mediterranean port of Ceyhan, went to Israel over the period."
Maritime skulduggery: how Kurdish oil shipments to Israel are 'disguised'
Jacob Atkins, February 17, 2018, 4:11 PM
https://www.i24news.tv/en/news/israel/167894-180217-maritime-skullduggery-how-kurdish-oil-shipments-to-israel-are-disguised
"Israel has been a top buyer of Kurdish crude oil, but the trade faces potential legal challenges from Baghdad"
"Companies transporting crude oil to Israel have adopted increasingly clandestine methods in order to disguise their origins in the oilfields of Iraq's Kurdistan region, according to an industry watchdog."
"Israel has been the chief buyer of Kurdish crude oil, i24NEWS reported last year, although more recent figures show that the trade has slumped since Kurdistan's independence bid fizzled and the central government in Baghdad recaptured key oil fields."
In the following Article we get to important confirmations!
Israeli strategist are preparing the Kurds at least since the 1960s!
The end of this strategy will bring catastrophic results for Israel!
Israel will never be able to "fill the void left by the U.S. troops"!  Turkey can close the contact at any moment. Israeli politicians may tell such fairy tales, but the Kurds are won't believe such false promises.
Israel aiding Syrian Kurds after Turkish incursion, could help counter Iran: Deputy FM
By News Desk -2019-11-060
https://www.almasdarnews.com/article/israel-aiding-syrian-kurds-after-turkish-incursion-could-help-counter-iran-deputy-fm/
"BEIRUT, LEBANON (7:10 P.M.) – Israel is aiding the Syrian Kurds in order to fill the void left by the U.S. troops that withdrew from the Turkish border last month, the Deputy Israeli Foreign Minister said on Wednesday, as reported by the Reuters News Agency."
"In a rare public dissent with U.S. President Donald Trump, Israeli Prime Minister Benjamin Netanyahu offered humanitarian aid to the "gallant Kurdish people" on Oct. 10, saying they faced possible "ethnic cleansing" by Turkey and its Syrian allies."
"Tzipi Hotovely, Israel's deputy foreign minister, told parliament on Wednesday that the offer had been taken up."
""Israel has received many requests for assistance, mainly in the diplomatic and humanitarian realm," she said. "We identify with the deep distress of the Kurds, and we are assisting them through a range of channels.""
"Syrian Kurdish officials could not immediately be reached for comment."
"Hotovely did not elaborate on the Israeli assistance, other than to say that during "dialogue with the Americans…, we state our truth regarding the Kurds…and we are proud of our taking a stand alongside the Kurdish people"."
"Israel has maintained discreet military, intelligence and business ties with the Kurds since the 1960s, regarding the minority ethnic group — whose indigenous population is split between Iraq, Turkey, Syria and Iran – as a buffer against shared adversaries."
"Chief among those today are Iranian-sponsored forces deploying close to Israel's borders, including within Syria."
""Israel indeed has a salient interest in preserving the strength of the Kurds and the additional minorities in the north Syria area as moderate and pro-Western elements," Hotovely said."
""The possible collapse of the Kurdish hold in north Syria is a negative and dangerous scenario as far as Israel is concerned. It is absolutely clear that such an event would bring about a bolstering of negative elements in the area, headed by Iran.""
.
4. Conclusions
Instead of being burned as a toy of imperial strategists, the Kurds need to fully cooperate with the Syrian government, liberate and secure the country. The imperial powers need to be dropped before being dropped at imperial will and necessity.
That a united Kurdistan didn't and doesn't exist, is the consequence of the geography and tribal society of the Kurds, not the guilt of the neighboring states. In times of desperation and hardship like the attack and invasion by the Crusaders and Mongols, Kurds joined their powers with the other peoples of the region and lead them to purge the dangers!
Any time a new Salahuddin Ayyubi (Saladin) can lead the liberation. This character is still part of the Kurdish and Syrian culture.
[youtube https://www.youtube.com/watch?v=qmjXim0lAto]
The populist Nationalism rarely functions well, in the Middle East it is totally misplaced. Kurds cannot be bordered within a closed territory, because they live everywhere in the Middle East and are highly geared and mixed with other communities. The bonding of the identity with a language is not a bright idea. Syria, Iraq, Turkey and Iran are also Kurdish states, like they are Arabish, Turkish, Azeri, Persian, Yezidi, Druze, Christian, Sunni or Shia Muslim or Jewish or any other confession!
Please consider that more than any other ethnic community, all these religions and confessions are internal part of Kurdish culture!
Kurdistan as a cultural region was never inhabited only by Kurds and Kurds have not exclusive rights on the important resources of the land. Looking back in history, Kurds migrated to these mountainous region, which was always divided among many states. Kurds have to share with all their neighbors. The division of Kurdistan is the expression of this reality.
Kurds can function as a glue for all these countries to build a fair cooperative structure. Most Kurds don't live in Kurdistan, but in the boom towns of Turkey, Syria, Iran and Iraq!
Kurds have important resources to share and don't need an Israel which doesn't have anything of value.
Israel and global Zionism wants only the resources of Kurdistan and has nothing to offer except perpetual war to also grab the resources of Turkey and all Arab countries!
For the Zionists, Greater Kurdistan is only as a temporary launching pad for Greater Israel. IMHO most Kurds are well aware, that "independent Kurdistan" is a fake promise and a fake dream.
—-   —-   —-
From the same series, please check also following parts:
—-   —-   —-
The whole topic of Geophysical Warfare and Geoengineering cannot be explained in a single article or a few ones. Please read on, connect the dots and get the full picture and understanding. Most of my articles are also published on VeteransToday, please look here for them:
https://veteranstoday.com/?s=Enkidu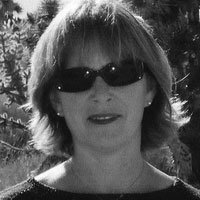 Carol graduated from Riverside White Cross School of Nursing in Columbus, Ohio and received her diploma as a registered nurse. She attended Bowling Green State University where she received a Bachelor of Arts Degree in History and Literature. She attended the University of Toledo, College of Nursing, and received a Master's of Nursing Science Degree as an Educator.
She has traveled extensively, is a photographer, and writes on medical issues. Carol has three children RJ, Katherine, and Stephen – one daughter-in-law; Katie – two granddaughters; Isabella Marianna and Zoe Olivia – and one grandson, Alexander Paul. She also shares her life with her husband Gordon Duff, many cats, and two rescues.
ATTENTION READERS
We See The World From All Sides and Want YOU To Be Fully Informed
In fact, intentional disinformation is a disgraceful scourge in media today. So to assuage any possible errant incorrect information posted herein, we strongly encourage you to seek corroboration from other non-VT sources before forming an educated opinion.
About VT
-
Policies & Disclosures
-
Comment Policy
Due to the nature of uncensored content posted by VT's fully independent international writers, VT cannot guarantee absolute validity. All content is owned by the author exclusively. Expressed opinions are NOT necessarily the views of VT, other authors, affiliates, advertisers, sponsors, partners, or technicians. Some content may be satirical in nature. All images are the full responsibility of the article author and NOT VT.