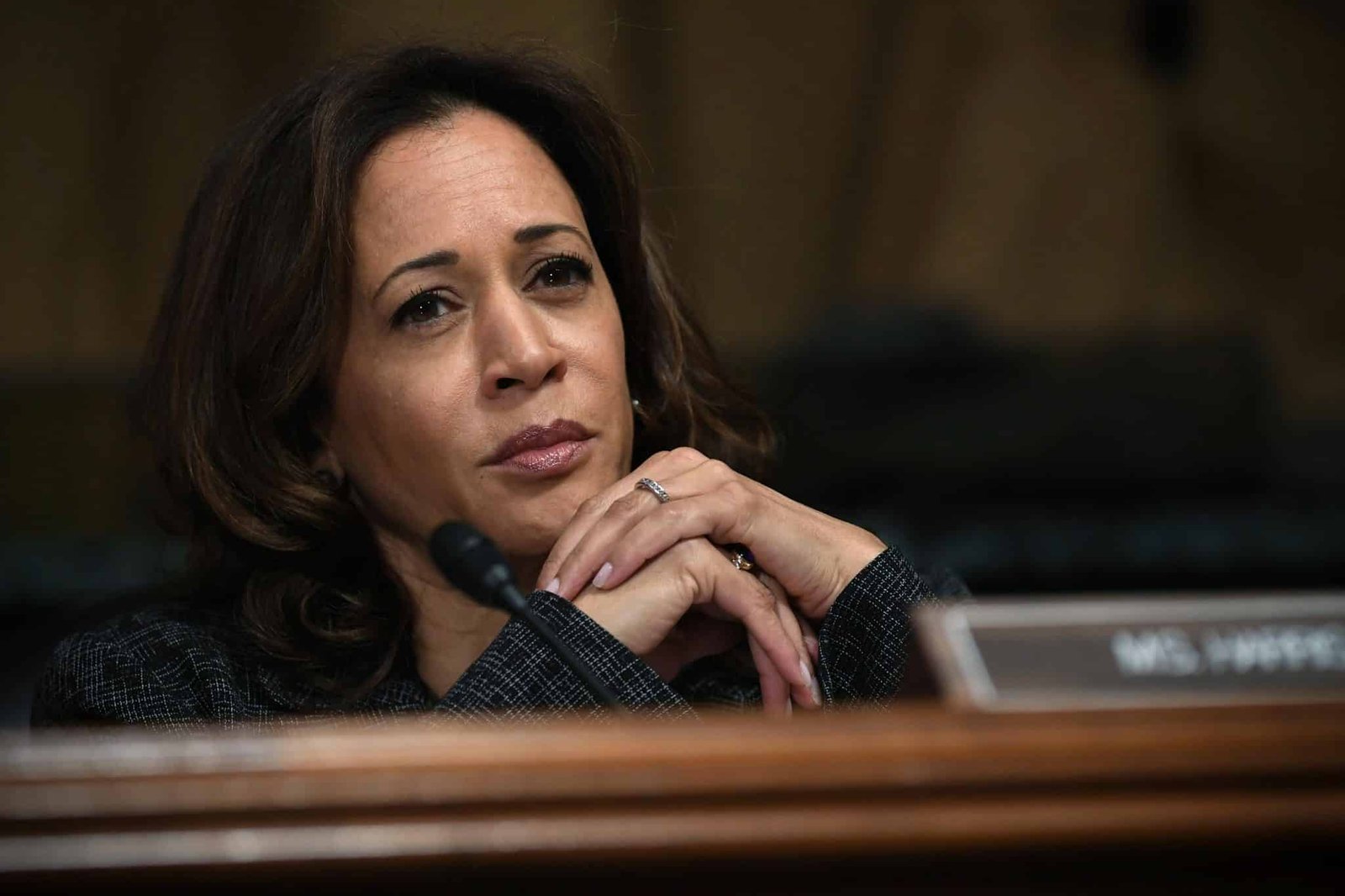 Presidential candidate Kamala Harris is almost certainly packing her bags and throwing in the towel and saying goodbye to her failed attempt to sit in the White House. She has recently received a devastating resignation letter from one of her staff—and it's not pretty. The Associated Press reports:
"A blistering resignation letter from a member of the Kamala Harris campaign paints a picture of low morale among staffers of a directionless campaign with 'no real plan to win' ahead of the crucial Iowa caucus in 2020."
Who wrote the letter? State operations manager Kelly Mehlenbacher. She said:
"While I still believe Senator Harris is the strongest candidate. I have never seen an organisation treat its staff so poorly … I no longer have confidence in our campaign or its leadership. The treatment of our staff over the last two weeks was the final straw."
"She said it was 'unacceptable' to move campaign staff from Washington DC to headquarters in Baltimore, Maryland, 'only to lay them off without notice' with 'no plan for the campaign' and 'without thoughtful consideration of the personal consequences to them or the consequences that their absence would have on the remaining staff.' In the letter, dated 11 November, Ms Mehlenbacher said that 'neither the campaign manager or the chair' had addressed the staff 'to explain, apologise or reassure' those who remain. 'Something has got to give.'"
Keep also in mind that Harris has a history of making one preposterous statement after another. Like Hilary Clinton, she has relentlessly declared that Tulsi Gabbard is a Russian agent. But the interesting thing is that she has been conniving with the capitalists and oligarchs, the very people that most Americans despise precisely because they are bent on destroying the economy and the average family life. It was reported this past summer that:
"Harris had attended a fundraiser in the Hamptons, an exclusive seaside area in New York state known for NYC resident getaways. Speaking at the event, in front of a crowd of uber-wealthy potential donors, Harris reaffirmed her belief in 'capitalism.' She also reportedly told donors that she has 'not been comfortable' with the Medicare-for-All proposal pushed by Sanders."[1]
The interesting thing is that Harris co-sponsored the plan for two full years and defended it. She said then: "This is about understanding, again, that healthcare should be a right, not a privilege. And it's also about being smart […] It also makes sense from a fiscal standpoint, or if you want to talk about it as a return on investment for taxpayers."[2]
The last point is that Harris sold her soul to the Israeli regime long ago. Back in 2017, Harris said unequivocally:
"Let me be clear about what I believe. I stand with Israel because of our shared values which are so fundamental to the founding of both our nations. I believe the bonds between the United States and Israel are unbreakable, and we can never let anyone drive a wedge between us.
"And I believe Israel should never be a partisan issue, and as long as I'm a United States senator, I will do everything in my power to ensure broad and bipartisan support for Israel's security and right to self-defense."[3]
What about the poor Palestinians, Ms. Harris? Do they have the right to self-defense? What if your home, your children, your neighbor, and country have been literally obliterated by a racist and terrorist state? Do you have a moral right to fight back? Perhaps it is pertinent to bring in Israeli and Zionist historian Benny Morris in our political equation here. Morris declared:
"A Jewish state would not have come into being without the uprooting of 700,000 Palestinians. Therefore it was necessary to uproot them. There was no choice but to expel that population. It was necessary to cleanse the hinterland and cleanse the border areas and cleanse the main roads. It was necessary to cleanse the villages from which our convoys and our settlements were fired on."[4]
Will Harris address that specific issue for us? Doesn't she know that this liquidation process is still going on under a different name (the so-called Israeli settlements)? Does she mean to tell us that wiping the Palestinians off the map isn't as bad or wicked as "anti-Semitic" slur? Harris declared last year:
"No one should have to worry about their children's safety when they drop them off at the JCC. No one should have to be afraid to put a menorah on their front window or on their front lawn. And no one should ever have to fear that the grave of a loved one might be desecrated because of their faith."[5]
No one should have to worry about their children being raped by Israeli soldiers either. That is exactly what happened in 1948.[6] You see, Harris cannot address those issues because she is essentially working for Israel and AIPAC. Even the Jewish Daily Forward has recently said that AIPAC "should register as a foreign agent."[7] The Jewish journal declared:
"But it's AIPAC that is the registered lobby on Capitol Hill, and it is AIPAC whose clout on matters relating to Israel exceeds the clout of the National Rifle Association on matters related to guns; while the NRA's sway is almost entirely over Republicans, AIPAC has historically drawn its support from both parties. Is there any place but AIPAC that not only gets Mike Pence, Paul Ryan, Mitch McConnell, Chuck Schumer and Nancy Pelosi in the same room, but also gets to hear them in near total agreement?"
Listen to the Jewish Daily Forward very carefully here:
"But there's something strange, too, about AIPAC. Consider Vice President Mike Pence's remarks at last year's conference: 'Every freedom-loving American stands with Israel — because her cause is our cause, her values are our values and her fight is our fight.'
"How can America's representatives declare that any other country's fight — even one as close to us as Israel is — is our fight, its cause our cause, its values our values?
"It's precisely this kind of over-identification that George Washington warned against in his 1796 farewell address. 'A passionate attachment of one nation for another produces a variety of evils,' Washington said. 'Sympathy for the favorite nation, facilitating the illusion of an imaginary common interest in cases where no real common interest exists… betrays the former into a participation in the quarrels and wars of the latter without adequate inducement or justification.'
"To protect against this kind of passionate attachment, the United States has laws in place that forbid foreign governments from wielding certain kinds of influence or lobbying."[8]
M.J. Rosenberg, the author of those words, "worked at AIPAC from 1974 to1976 and from 1982 to 1986."
The Israeli regime has been given unlimited access to the United States for years, and this has caused nothing but misery for Americans and much of the world. If Kamala Harris is sad that Russia allegedly "hacked" the election, then she needs to tell us all why she is buddying up with the mad man in Tel Aviv. If she cannot explain this phenomenon, then perhaps she needs to find another job and stay away from politics.
So, we will be rejoicing when Kamala Harris officially declares that she is out of the presidential race.
---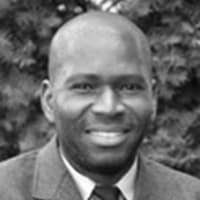 ATTENTION READERS
We See The World From All Sides and Want YOU To Be Fully Informed
In fact, intentional disinformation is a disgraceful scourge in media today. So to assuage any possible errant incorrect information posted herein, we strongly encourage you to seek corroboration from other non-VT sources before forming an educated opinion.
About VT
-
Policies & Disclosures
-
Comment Policy
Due to the nature of uncensored content posted by VT's fully independent international writers, VT cannot guarantee absolute validity. All content is owned by the author exclusively. Expressed opinions are NOT necessarily the views of VT, other authors, affiliates, advertisers, sponsors, partners, or technicians. Some content may be satirical in nature. All images are the full responsibility of the article author and NOT VT.