by Salman Rafi Sheikh, …with New Eastern Outlook,…and the Institute of Oriental Studies of the Russian Academy of Sciences, a research institution for the study of the countries and cultures of Asia and North Africa.
Update: 09-13-20, 13:20 EST – Turkish seismic research vessel Oruc Reis, which has been at the heart of a simmering standoff between Greece and Turkey over gas exploration in the eastern Mediterranean, has returned to a port in southern Turkey, a ship tracker shows. Good news here...JD.
[ Editor's Note: The UAE has finally triggered Turkey into reacting publicly, versus the indirect methods Erdogan has preferred in the past, as it is easier to work both ends against the middle and still come out on top.
It is entertaining to hear Erdo whine about the UAE salaciously using the Palestinian cause as a bridge to establish relations with Israel as a betrayal, when Erdogan has betrayed Turkey's former relations with Syria by backing the opposition and then later even ISIS, in his ploy to reclaim NE Syria as his part of the Balkanization of Syria.
With friends like Erdo, who needs enemies? Of course this is nothing unusual. Only last week, the Arab League jumped into the shame game by refusing to denounce the UAE for establishing relations with Israel, despite Bibi's claim of still wanting to annex the West Bank.
As Rafi points out below, Turkey's relations have gone south from the days of letting Israeli pilots practice penetrating Iran's airspace over similar terrain in Turkey.
Erdogan won't allow Turkey to be left out of the game and has stepped up to support the Palestinian cause, in opposition to Israel's dominant position. That smells like another air deal from Erdo, as he can't do much without Israel's approval.
I feel that Erdo does nothing due to altruism. This show game is a front to hide his crumbling economy and to distract from his growing opposition at home. We saw how he sent some Turkish trainers to Libya, but used cannon fodder jihadis for combat there to not make the Turkish army unhappy, an army that has an almost zero death rate by avoiding combat like the plague.
The threat of EU sanctions that even mentioned Turkish shipping as the first blow made Erdogan agree to talks with Greece in a jiffy, a strong indication that he has his graft fingers deep into that industry.
NATO also weighed in, as it did not need two NATO countries having a shooting incident while it continues to put the squeeze on Russia's western border. Infighting at this time would be a great inconvenience.
Since the announcement of talks, we see Erdo playing this new flank card, by conning Hamas into thinking he will do something for them, even though Israel has the Gaza border totally under its control. I fear this will get worse before it gets better… Jim W. Dean ]

Jim's Editor's Notes are solely crowdfunded via PayPal
Jim's work includes research, field trips, Heritage TV Legacy archiving & more. Thanks for helping. Click to donate >>
Turkey has simmering political fires inside the countryUAE
– First published … September 09, 2020 –
When Turkey's Erdogan recently hosted Hamas leaders, including the US-designated 'terrorist' and 'wanted' leaders of the Palestinian resistance, it did not ring bells in Jerusalem, Abu Dhabi or Riyadh.
On the contrary, Erdogan's meeting illustrated how Turkey is planning to respond to the new regional configuration which puts Israel at the heart of the Middle East along with the UAE as the new self-arrogated leader of the 'Arab world.'
Turkey, as it stands, challenges Emirati ambitions. There is no denying that Turkey, under Erdogan, has embarked on a journey to reclaim its 'Ottoman glory', a return to the future where Turkey stands as the most powerful Muslim country.
Most of what Turkey is doing in Syria, Libya and the Mediterranean has officially a lot to do with re-establishing Turkish dominant presence in former Ottoman territories.
Now that the UAE has made a deal with Israel, sending a shock-wave across the Muslim world and that there is already an expectation of other countries following suit and favoring a two-state solution, the situation has presented Erdogan with a rare opportunity to project Turkey as the new leader of the Palestinian resistance and thus launch his 'glory mission' from Africa (in Libya) to Palestine in the Middle East.
At the heart of Erdogan's seemingly 'bold step' is a strategic calculation that the deal, which has US blessings, is aimed at changing regional scenario in a way that pushes back against Turkish interests. The new regional order that the deal promises has set, in Turkish calculation, Turkey as its main target. For Turkey, the deal is a coming-together of its chief rival states.
Already, Turkey's relations with Israel are sore. While their commercial and economic ties are very good, their diplomatic ties are not. While their military ties were once exceptional, today they are non-existent.
And while they still maintain diplomatic ties, in 2018 Turkey and Israel expelled each other's ambassadors. Tensions have been at a rolling boil for years as Turkish President Erdogan continues to move further and further into his role as an Islamist leader.
As far as the UAE is concerned, Turkey considers it as one of the main sponsors of 2016 coup attempt. Besides it, both the UAE and Israel support Kurdish militias, groups that Ankara has designated as 'terrorists', waging a war on them in Syria.
Ankara's reaction was, therefore, telling when it blatantly denounced the deal, saying:
"Neither history nor the collective conscience of the region will ever forget and forgive the hypocritical behavior of the UAE, which is trying to depict the deal as a sacrifice for Palestine, when in reality it is a betrayal to the Palestinian cause for its own narrow interests."
There is no denying that 'the Palestinian cause' remains a popular political subject in the Arab world, a seed that Erdogan is actively seeking to harness to his advantage. As the latest survey reports suggest, an overwhelming majority of the Arab world opposes any diplomatic recognition of Israel. As opposed to 84 per cent in 2011, about 87 percent opposed ties with Israel in 2018.
For Erdogan, the mood is indicative of the growing anger in the Arab world both against Israel and the UAE. Therefore, by championing 'the Palestinian cause', he intends to channelize the anti-Israel energy towards the UAE and other Arab countries apparently willing to recognize Israel.
By doing so, Turkey aims to snub both the UAE (as also Egypt and Saudi Arabia) and Israel, all of whom are positioned against Turkey in Libya and even the Mediterranean.
While the UAE is supporting General Khalifa Haftar in Libya, Turkey supports the more Islamist Government of National Accord in Tripoli. At the same time, Israel and the UAE's ally Egypt have signed a maritime agreement with Greece and Cyprus aimed at freezing Turkey out of gas exploration in the eastern Mediterranean.
Similarly, around the same time that the Israel-UAE deal was unveiled, Greece's foreign minister met his Israeli counterpart Gabi Ashkenazi and Israeli Prime Minister Benjamin Netanyahu. Just before, Jerusalem also declared its solidarity with Greece.
It was then followed by a UAE announcement about four F-16 fighter jets that it had sent to Greece to take part in a military exercise with Greece. A lot of concerted diplomatic action took place that signaled a new anti-Turkish alliance in the region.
In this context, Turkey's move to rally the Palestinians around and even encourage an end to internal conflict between Hamas and Fatah to establish a 'united front' suggest a strong Turkish push towards effectively challenging its rivals and establishing its own domination in the Arab world, a goal that Erdogan considers is truly worth sacrificing everything for.
While the UAE-Israel deal aims to reconfigure the regional order, Turkey's own moves are very much in accordance with Erdogan's declared policy of making Turkey a 'super-power, a goal that inevitably involves an intense power struggle in the Middle East and even an encouragement of another 'Arab spring' that could blow away the deal, stamping Turkey as the only leader of the 'oppressed Muslims.'
Salman Rafi Sheikh, research-analyst of International Relations and Pakistan's foreign and domestic affairs, exclusively for the online magazine "New Eastern Outlook".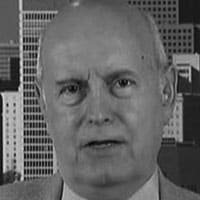 Jim W. Dean is VT Editor Emeritus.  He was an active editor on VT from 2010-2022.  He was involved in operations, development, and writing, plus an active schedule of TV and radio interviews.  He now writes and posts periodically for VT.
ATTENTION READERS
We See The World From All Sides and Want YOU To Be Fully Informed
In fact, intentional disinformation is a disgraceful scourge in media today. So to assuage any possible errant incorrect information posted herein, we strongly encourage you to seek corroboration from other non-VT sources before forming an educated opinion.
About VT
-
Policies & Disclosures
-
Comment Policy
Due to the nature of uncensored content posted by VT's fully independent international writers, VT cannot guarantee absolute validity. All content is owned by the author exclusively. Expressed opinions are NOT necessarily the views of VT, other authors, affiliates, advertisers, sponsors, partners, or technicians. Some content may be satirical in nature. All images are the full responsibility of the article author and NOT VT.