by Salman Rafi Sheikh, …with New Eastern Outlook, Moscow, …and the Institute of Oriental Studies of the Russian Academy of Sciences, a research institution for the study of the countries and cultures of Asia and North Africa.
[ Editor's Note: Since Mr. Sheikh wrote this on September 1, Trump's world has changed. The US is totally isolated from the other members of the JCPOA and the UN Security Council, a rather major US foreign policy failure.
Trump's pitch is that he is showing strength, while the world has voted that he is showing stupidity on his part, the dangerous kind. The man cannot change who he is.
While he has been the point man on this debacle, his Republican backers in Congress have also been on his battering ram team. This is why the Democrats will push so hard to get its voters and independents to vote straight Democrat tickets in both federal and state elections.
A quadruple play battle for a shift of power is on the line, aside from the presidential race. In November, it will be determined who controls the House and the Senate, the new census, the State houses, and what is estimated to be three or four appointments to the Supreme Court Justices.
Fixing the governmental mechanisms that Trump and gang abused like Mafia dons will require new legislation being passed to prevent such abuse in the future, like Trump's turning the Justice Department into his personal lawyer and junkyard dog.
The worst may still be to come, as I think Trump will pardon everyone in his administration for everything they have done, as a way of saying screw you to the American people, and "I got away with it and I am now sailing off into the sunset with my Secret Service protection."
The Trump team will need to be punished to the extent of discouraging any party from attempting a takeover of the US government by gangsters and sociopaths. Thus ends my cherry missive for today… Jim W. Dean ]

Jim's Editor's Notes are solely crowdfunded via PayPal
Jim's work includes research, field trips, Heritage TV Legacy archiving & more. Thanks for helping. Click to donate >>
– First published … September 01, 2020 –
Whereas the US did badly loose the 'snap back sanctions on Iran' showdown at the UN Security Council, this is not just a foreign policy failure, although it is a major consequence, rooted in the decline of American influence in Europe and elsewhere or its tense relations with both China and Russia.
With elections due in few months and Biden's lead already in double digits, Trump is left with no options but to flare up tensions at the international level, kill the Iran-nuclear deal and thus present himself as 'tough' on Iran and even Europe. By taking such an approach, Trump hopes to revamp his 'America First' agenda in the up-coming elections as well.
At the same time, however, failure to do so will massively weaken his election bid and reduce chances of his re-election. That's why, even after facing the defeat in the UNSC, Trump issued a threat, vowing to impose 'snap back' and thus create conditions that will force Iran to kill the unclear deal altogether.
While it remains to be seen how Iran will actually respond to US' unilateral sanctions, by directly threatening to impose 'snap back' with or without the support of US' European 'allies', the fact of the matter is that the Trump administration has largely expanded the scope of its "maximum pressure" from Iran to Europe.
As it stands, to win support the US will need to apply political and economic pressure on members of the UNSC, including the UK and France. Already the 'E3'—France, the UK and Germany—have made repeatedly clear that they will not support unilateral US sanctions on Iran.
A statement released in June said that "We firmly believe that any unilateral attempt to trigger UN sanctions snap back would have serious [&] adverse consequences in the UNSC. We would not support such a decision which would be incompatible with our current efforts to preserve the JCPoA."
As far as the US strategy of "maximum pressure" is concerned, the statement said that "we continue to believe that the strategy of maximum pressure will not effectively serve this goal" of preserving JCPoA. However, now that Europe is itself a target of "maximum pressure", Trump administration appears determined to fight this war on multiple fronts: Russia-China, Europe and the rest of the UNSC members.
This war, however, seems to have the potential to completely undermine and destroy the legitimacy of the UNSC. The US actions have the potential to render the UNSC as a meaningless global institution, forcing other countries like Russia, China and the 'E3' to take an extra precautionary approach to any future agreements that would involve the US.
Imposition of US unilateral sanctions on Iran, however, does fit in the changing geo-political scenario of the Middle East, where a partly US-sponsored diplomatic deal between the UAE and Israel has altered regional dynamics significantly. Israel would have more friends in the Middle East to counter Iran even if the US fails to convince Europe and the rest of the countries involved in JCPoA, or if Trump loses elections.
Election and the Deal
As it stands, most of what the Trump administration is doing is linked with Trump's falling election fortunes. That Trump is playing this issue up to buttress his election campaign is evident from how he has already 'vowed' to make a new deal with Iran within four weeks of his re-election.
However, a crucial problem for the US president is that the Iranians, too, know very well how Trump's election bid is shaping his JCPoA policy. As a matter of fact, in a July 31 speech, the Iranian leader categorically said that Iran is well aware that Trump is seeking only sham talks to help him in November.
Therefore, even if the US imposes snap back sanctions without the support of Europe, the fate of JCPoA will be in Iran's own hands. Iran, still wanting to maintain good ties with Europe, wouldn't immediately kill the deal and revert to the pre-2015 scenario.
This in turn is premised on the hope that Trump's defeat in the elections would most likely bring the US back in the Iran nuclear deal. Returning to the JCPoA would effectively include endorsing all of the reported secret agreements that were struck by the Obama administration, which Biden served as vice president.
Therefore, even if the Trump administration does impose sanctions and supposedly 'kill' the deal and present it as a 'victory' to its voters, a possible defeat in the elections will be enough to revamp the deal in the same or anew form.
While Trump's unlikely victory in the elections may not immediately produce a new deal, it will still have largely, and perhaps irreparably, damage its reputation and influence in Europe and even beyond, accelerating Trump's self-inflicted decline of the US dominated international system.
Salman Rafi Sheikh, research-analyst of International Relations and Pakistan's foreign and domestic affairs, exclusively for the online magazine "New Eastern Outlook".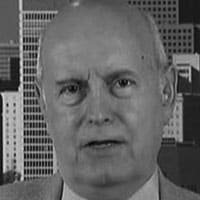 Jim W. Dean is VT Editor Emeritus.  He was an active editor on VT from 2010-2022.  He was involved in operations, development, and writing, plus an active schedule of TV and radio interviews.  He now writes and posts periodically for VT.
ATTENTION READERS
We See The World From All Sides and Want YOU To Be Fully Informed
In fact, intentional disinformation is a disgraceful scourge in media today. So to assuage any possible errant incorrect information posted herein, we strongly encourage you to seek corroboration from other non-VT sources before forming an educated opinion.
About VT
-
Policies & Disclosures
-
Comment Policy
Due to the nature of uncensored content posted by VT's fully independent international writers, VT cannot guarantee absolute validity. All content is owned by the author exclusively. Expressed opinions are NOT necessarily the views of VT, other authors, affiliates, advertisers, sponsors, partners, or technicians. Some content may be satirical in nature. All images are the full responsibility of the article author and NOT VT.