VT/Press TV: Russian foreign minister Lavrov announced that as of October 18 any and every Russian weapon system would be available to Iran up to and including the S400/500 and the SU 57 stealth fighter.
Round trip range for an SU 57 stealth fighter is around 3700 miles.  The two maps below show weapons launch capability that reaches Rome or almost the entire Mediterranean in the West and south into the Southern Indian Ocean.
The SU 57 will give Iran a survivable anti-naval capability that would reach not only well into the Indian Ocean but the Mediterranean as well.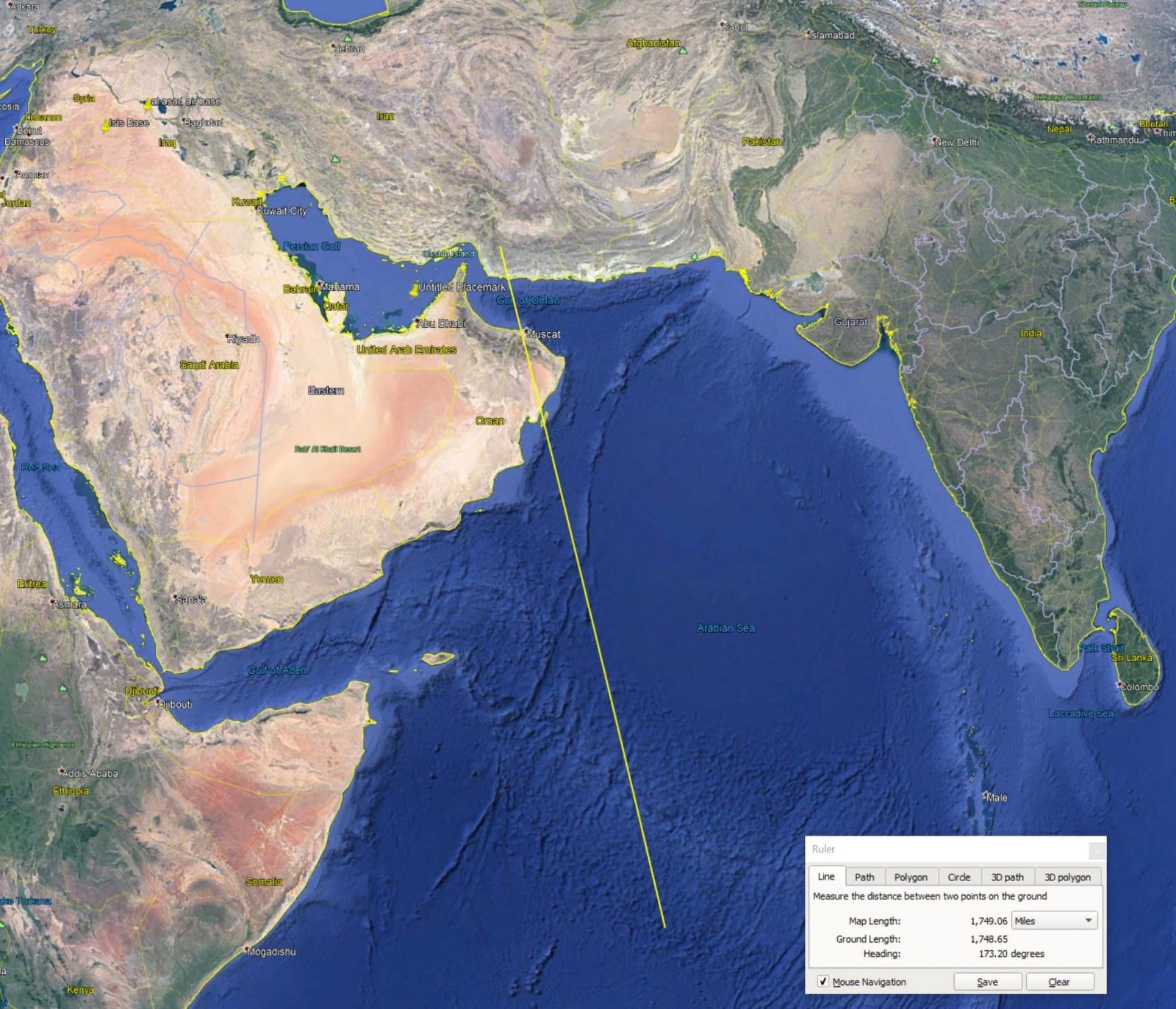 From Geopolitics:
"The commander of the Iranian Navy, Admiral Hussain Khanzadi, announced that the Islamic Republic is close to obtaining hypersonic missiles, and that the production of these weapons is on the agenda.
Khanzadi said: "The engines of the naval forces of the army missiles will undergo inevitable changes and should withstand more heat for a long time."
"We will definitely have changes for the refueling systems and the marine navigation system in the marine force."
He continued: "We have succeeded in achieving missile production with a range of 300 km, and we will soon reach more exciting ranges, and the manufacture of new generation missiles is part of the army's naval power program."
He explained, "The Navy will soon obtain a generation of hypersonic missiles, in which new jet engines are used to move at supersonic speeds several times."
"The Iranian naval forces are looking forward to launching the missiles vertically, which will enable them to place more missiles on the deck of ships to hit more diversified targets."
Should Iran obtain hypersonic missiles, they will be one of the handful of nations in the world that possess these weapons."
These hypersonic weapons with extremely high kinetic energy, would be undefeatable carrier killers at ranges where US aircraft would not be able to hit Iran.
America's conventional missile capability until the US fields its own hypersonic missiles is extremely limited and failures against Syria during Trump's terror attacks on that nation's population failed miserably.
The Key is Iran's ability to erase the UAE and Saudi Arabia while Israel is engaged and totally besieged by Hezbollah.
Israel has built its defense into depending on divisions between Arabs and Kurds and in helping Saudi Arabia direct its formerly vast financial resources toward funding al Qaeda and ISIS under US protection.
Press TV: Iranian naval forces wave Russian and Iranian flags as a Russian navy ship arrives in Chabahar Port for a joint drill with Iran and China, December 2019.
Russia has played down the US threat of sanctions over any arms trade with Iran following the expiry of a UN arms embargo that Washington failed to keep in place, saying such bans cannot stop the growth of Moscow-Tehran defense cooperation.
"We are not afraid of US sanctions, we are used to them," Deputy Foreign Minister Sergei Ryabkov told TASS news agency on Monday.
He also predicted that Moscow-Tehran defense ties will develop regardless of any US restrictive measures.
The US arms embargo on Iran "will not affect our policy in any way. Our cooperation with Iran is multifaceted, defense cooperation will progress depending on the two countries' needs and mutual willingness," he said. "Another executive order will not change our approach."
Earlier, the administration of US President Donald Trump announced an executive order and new unilateral sanctions against Iran after an abortive push to reinstate UN sanctions against the Islamic Republic.
It named 27 individuals and entities, including officials at the Iranian Defense Ministry, the Atomic Energy Organization of Iran and anyone found trading in conventional weapons with Tehran.
American officials said they had enforced an indefinite ban on weapons sales, which allows for sanctions on any international companies or individuals that seek to violate the embargo.
The news of American sanctions followed Washington's failure to trigger the so-called snapback provision in the 2015 nuclear deal aimed at re-imposing UN sanctions against Iran.
The UN Security Council member states challenged Washington's rationale that it was still a participant state to the Joint Comprehensive Plan of Action (JCPOA), citing its withdrawal from the multilateral agreement in May 2018.
A month earlier, the Trump administration suffered yet another embarrassing loss as it failed to keep the UN arms embargo in force against Iran through a resolution at the UNSC.
The ban will be lifted on October 18 under UNSC Resolution 2231, which endorsed the JCPOA.
Russia launches Kavkaz-2020 joint military exercises with several neighboring countries in its Southern Military District.
Lavrov: US statements on Iran sanctions null and void
Separately on Monday, Russian Foreign Minister Sergey Lavrov stressed that the US endeavor to prevent the lifting of the Iranian arms embargo did not make sense.
"There is no such thing as an arms embargo against Iran," he clarified in an exclusive interview with the Al Arabiya news channel.
The UN Security Council reiterated the ban will end on October 18, and "there would be no limitations whatsoever after the expiration of this timeframe," he added.
The top Russian diplomat also noted that Washington's reasoning behind bringing back the UN sanctions against Iran looks "funny" as the absolute majority of UNSC members — 13 out of 15 — do not support activating the "snapback" mechanism.
The Security Council "clearly stated that there is no legal position or moral reasons for anything close to the snapback and all the statements to the contrary are null and void," he emphasized.
"The Americans lost any talent in diplomacy, unfortunately; they used to have excellent experts, [but] now what they're doing in foreign policy is to put a demand on the table, whether they're discussing Iran or anything else," Lavrov said.
The three European signatories to the 2015 nuclear deal say a claim by the US that it has restored Iran sanctions through the so-called snapback mechanism has no legal effect.
Lavrov went on to explain how US diplomacy usually works when a party goes against its will in dealing with Iran.
If their counterpart disagrees, "they (the Americans) put an ultimatum, they give a deadline and then they impose sanctions, then they make the sanctions extra-territorial," he pointed out, expressing regret that the European Union is also "engaging in the same tricks more and more."
"I can only remind them that they should respect the hierarchy of the American administration, because their boss, President Trump, has personally signed an official decree withdrawing the United States from the JCPOA," Lavrov said sarcastically.
On Sunday, the three European signatories to the JCPOA — France, Germany and Britain — said the US claim that it has restored Iran sanctions through the "snapback" mechanism has no legal effect.
UN Secretary-General Antonio Guterres, for his part, said "uncertainty" prevents him from taking any action on a US declaration that all UN sanctions have been reinstated against Iran.
ATTENTION READERS
We See The World From All Sides and Want YOU To Be Fully Informed
In fact, intentional disinformation is a disgraceful scourge in media today. So to assuage any possible errant incorrect information posted herein, we strongly encourage you to seek corroboration from other non-VT sources before forming an educated opinion.
About VT
-
Policies & Disclosures
-
Comment Policy
Due to the nature of uncensored content posted by VT's fully independent international writers, VT cannot guarantee absolute validity. All content is owned by the author exclusively. Expressed opinions are NOT necessarily the views of VT, other authors, affiliates, advertisers, sponsors, partners, or technicians. Some content may be satirical in nature. All images are the full responsibility of the article author and NOT VT.