Armenians should unite against Turkey's and Azerbaijan's joint attack on Artsakh
Combat videos below
[ Editor's Note: More than in the last war, we will see surveillance drones spotting for artillery fire, and combat drones killing lots of armor. Azerbaijan has the Israeli version, and Tel Aviv loves to get video of its combat drones in action.
Turkey is all in, having pre shipped in equipment, getting more live training for its military drone crews, and sending in two 500 man batches of Syrian jihadis pulled out of Idlib for some 'moonlighting' work killing Armenian Christians for $1800 a month, an Erdogan 'work-study program'.
Both sides seem to be picking off forward units, where artillery already have the approach ranges. The combat drones are handling one shot armor kills, even in bunkered positions, which are a bad place to be in these flare ups, dying for nothing in a fight that usually ends where it started.
Here is an Azerbaijani infantry unit getting caught out in the open due to not having scouted out the Armenian positions before advancing. Notice how they are getting shot at by the front and the rear, a horrible mistake sending them into that position.
They are not returning fire as they know the chances of spotting the shooters is slim. They are betting the farm that by being a moving target they might have a chance to get over the crest. But when you move in a straight line up a hill like these guys you are sniper bait.
You never seen infantry carrying smoke cannisters any more…too old school. They have save a lot of lives in a lot of wars. I have not seen anyone advancing carrying an PRG or an anti-tank weapon yet.
Противник бежит в панике

Enemy runs in panic pic.twitter.com/tzdhk5MQvL

— Shushan Stepanyan (@ShStepanyan) September 29, 2020
Erdogan is copying a page from the Trump book, creating as much chaos as he can to look strong with his failing economy and weak currency.
We see here again that he is careful to avoid exposing Turkish troops to combat losses, using cannon fodder proxy fighters, the scourge born out of the Syrian war after the US began supporting proxy terror forces, which gave the stamp of approval for everyone else to do the same… Jim W. Dean ]

Jim's Editor's Notes are solely crowdfunded via PayPal
Jim's work includes research, field trips, Heritage TV Legacy archiving & more. Thanks for helping. Click to donate >>
…by Harut Sassounian, Publisher, The California Courier
A massive attack was launched against Artsakh by Azerbaijan with the direct participation of Turkey and Islamic Jihadist mercenaries in the early hours of Sept. 27, 2020.
The Azeri/Turkish side not only attacked Armenian military forces, but also peaceful civilians in various villages and Stepanakert, the capital of the Republic of Artsakh. Ominously, Turkish F-16 Air Force jets operated in the war zone after several threatening remarks against Armenia by Turkish President Recep Tayyip Erdogan.
As we write this article on Monday (Sept. 28), the battles continue. We hope that France, Russia, and the United States will intervene and stop the bloodshed. So far 370 Azeri soldiers, including Lieutenant-Colonel Mehman Miraziz, have been killed.
Mais Barkhudarov, an Azeri Major General was wounded and captured by the Armenian forces. In addition, 81 foreign Islamist Jihadist mercenaries have been killed.
Eighty four Armenian soldiers were killed and more than 100, mostly civilians, wounded. Turkey, which transported a large number of these Islamist terrorists to Azerbaijan, has promised to pay them thousands of dollars a month.
It is embarrassing that Azerbaijan and Turkey with their own huge militaries are too cowardly to use their own soldiers and are importing mercenaries from Northern Syria.
Hopefully, these hired terrorists will suffer the same fate as the Afghan Mujahideen and Chechen mercenaries who were brought to Azerbaijan in the 1990's to fight against the Armenian forces.
Many of them were killed in battle and the rest left Azerbaijan seeing the cowardly behavior of Azeri soldiers. In addition, Armenian forces have destroyed Azerbaijan's four helicopters, 36 tanks and armored vehicles and 27 drones, including those purchased from Israel and Turkey.
Russia and the United States issued statements calling for a ceasefire and return to the negotiating table. Significantly, the U.S. State Department announced that "participation in the escalating violence by external parties would be deeply unhelpful and only exacerbate regional tensions." This was an indirect call to Turkey not to meddle in the Artsakh conflict.
However, the United States government should go beyond mere words and sanction both Turkey and Azerbaijan by not providing any weapons or foreign aid to either of them.
In addition, we are seeing the same meaningless statement urging both sides to cease fire without condemning the party that started the attacks, which is always Azerbaijan. I am certain that the United States and Russia know full well who started the attacks.
I am sure most Armenians realize that at this critical time when the lives of the populations of Armenia and Artsakh are at risk, they should refrain from continuing their personal or partisan disputes. This is no time to engage in internal disagreements. The priority is to deter the common enemy.
We should all rally around the government of Armenia. Similarly, Diaspora Armenians should set aside their petty disputes and join ranks. I know many Armenian-Americans have been engaged in supporting the different candidates in the upcoming U.S. presidential elections and Facebook is full of their heated comments.
I urge everyone to take a break from these political disputes and rally around Armenia and Artsakh. We are facing much larger and more powerful enemies, Azerbaijan and Turkey. Only our united effort and smart tactics can protect us to avoid the reoccurrence of the Genocide.
Even though I am not a military expert, I have some common sense suggestions to Armenia's leaders. This is not a partisan issue. I had made the same suggestion to Armenia's previous and current governments, regrettably to no avail. I would like to remind our political leaders in Armenia that they should immediately declare that they will postpone all negotiations until such time that Azerbaijan and Turkey stop firing on Armenia and Artsakh.
How can one carry out peaceful negotiations when the other side is holding a gun to your head? Armenia should declare to the world that we are for peaceful negotiations; however, it is not acceptable that Azerbaijan keeps firing while supposedly negotiating. What kind of negotiation is that? One can either fight or talk, but not do both at the same time.
If the negotiations are interrupted, Azerbaijan is the one that will be the loser because that is the only way that it hopes to arrive at mutual concessions. It is in Azerbaijan's interest to stop firing and start negotiating. The international community will only blame Azerbaijan for the interruption of the peaceful negotiations.
By not placing such a reasonable condition on negotiations, Armenia is in fact is encouraging Azerbaijan to continue firing on Armenia and Artsakh, costing the lives of many young Armenian. No more negotiations unless Azerbaijan stops these continuous attacks.
The other suggestion I have is that we should never tell the enemy where we would or would not attack. After the spokesman of the Azeri Defense Forces threatened in July that Azerbaijan could attack the Armenian Nuclear power plant, I was dismayed to hear an Armenian official state publicly that Armenia would never attack civilian targets in Azerbaijan.
There was no need to make such an announcement. Let the enemy guess what you would or would not do in case of war. If Armenia thought that by making such an announcement it will gain praise from the international community, it is sadly mistaken. War is not the time to play Mr. Nice Guy. The world respects only strength. Rights and good behavior do not count.
Let Azeris worry that Armenia could attack their dams, pipelines, oil fields and civilian populations. We do not need to announce whether we could attack such targets or not. Azerbaijan had no hesitation attacking Stepanakert this week, why should we announce that we have no interest in retaliating on similar Azeri targets?
Finally, Prime Minister Nikol Pashinyan just announced that the possibility of Armenia recognizing Artsakh's independence is "on the table and needs to be reviewed." This is a welcome announcement. Pashinyan already had announced in Stepanakert last year that "Artsakh is Armenia, period."
The previous Armenian government had also declared that if Azerbaijan attacks Artsakh, Armenia would then recognize Artsakh's independence. It is high time that Armenia take such a decision which would be an appropriate response to the Azeri/Turkish attack on Artsakh.
I urge all Armenians around the world to united and defend the homeland in whatever way they can against its enemies, Azerbaijan and Turkey.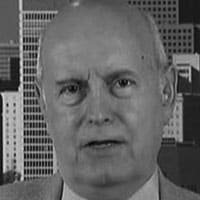 Jim W. Dean is VT Editor Emeritus.  He was an active editor on VT from 2010-2022.  He was involved in operations, development, and writing, plus an active schedule of TV and radio interviews.  He now writes and posts periodically for VT.
ATTENTION READERS
We See The World From All Sides and Want YOU To Be Fully Informed
In fact, intentional disinformation is a disgraceful scourge in media today. So to assuage any possible errant incorrect information posted herein, we strongly encourage you to seek corroboration from other non-VT sources before forming an educated opinion.
About VT
-
Policies & Disclosures
-
Comment Policy
Due to the nature of uncensored content posted by VT's fully independent international writers, VT cannot guarantee absolute validity. All content is owned by the author exclusively. Expressed opinions are NOT necessarily the views of VT, other authors, affiliates, advertisers, sponsors, partners, or technicians. Some content may be satirical in nature. All images are the full responsibility of the article author and NOT VT.