Anya Parampil, the journalist who has recently appeared on Fox News earlier this week, nailed it: Washington is filled with "washed-up criminal Neocons." The Neocons, she added, "don't seem to die" because they are now switching sides. They were behind the Republican Party, and are now supporting a number of Democrats. 
Bill Kristol, the guy who was one of the architects of the Iraq disaster, is now beating the drum for Biden. Why? Because people like Kristol aren't Democrats or Republicans. They are Israeli firsters, Middle East destroyers, and are always behind the military industrial complex. That's why Parampil is right in saying that they are all washed-up criminals–people who should be behind bars for the rest of their natural lives. We hate to beat a dead horse here. But think about this for a moment. 
People like Kristol helped turn Iraq upside down by supporting one war after another, beginning with the war with Iran in 1980 and then the Gulf War in 1990. It was America that "Helped Saddam as He Gassed Iran."[9] As Seymour M. Hersh reported back in 1992, the United States, under the Reagan administration,
"secretly decided to provide highly classified intelligence to Iraq in the spring of 1982 — more than two years earlier than previously disclosed — while also permitting the sale of American-made arms to Baghdad in a successful effort to help President Saddam Hussein avert imminent defeat in the war with Iran…
"The Reagan Administration secretly decided shortly after taking office in January 1981 to allow Israel to ship several billion dollars' worth of American arms and spare parts to Iran. That intervention and the decision to aid Iraq directly in 1982 provide evidence that Washington played a much greater role than was previously known in affecting the course of the long and costly Iran-Iraq war…
"The Administration did not inform the Senate and House Intelligence Committees that the C.I.A. was passing intelligence to Iraq… The C.I.A. also did not inform the committees that it had permitted American-made arms to be sold to Iraq. Starting in 1983, the agency also did not interfere as private American arms dealers began selling Iraq sophisticated Soviet arms purchased in Eastern Europe."
Did we have peace after the Iraq debacle? Did we have peace after the Afghanistan invasion? Did we have peace after New World Order agents bled the Middle East with one war after another?
The answer is no. Satanists and New World Order agents brought hell on earth, and that is why they want to use anyone who seems to imbibe their diabolical plan. So, you're a Democrat and support the military industrial complex? Welcome to the Israeli club. You're a Republican and support the military industrial complex? Welcome to the Israeli club. In other words, those Israeli firsters want to establish, in the words of flaming Neocon Michael Ledeen himself, "creative destruction." If you think Leeden was just trying to pull your leg, then think again. In his fascinating study Overreach: Delusions of Regime Change in Iraq, scholar Michael MacDonald writes:
"As they [the Neocons] were mocking Clinton in the late 1990s as cowardly for his caution in the face of Saddam's brutality, central Africa was engulfed in war and chaos." Around 5,400,000 people, mostly in Congo, perished in the convulsions and the starvation and disease they caused from 1998 to 2003. Yet the Weekly Standard, a reliable guide to neoconservative priorities, published just two stories on Congo during these years. In the same time span it published 279 articles on Iraq. Neoconservatives were bent on projecting power in the Middle East,  not on engaging in humanitarian do-goodism."
The Neocons are simply evil, and if Americans are serious about choosing a candidate who will represent America, then they need to look at the people behind the curtain first. Americans should all say in unison: "No more Neocons, no more lies about perpetual wars, and no more wars for Israel." If no presidential candidate can do that, if no elected official can even approach that language, then the award-winning British journalist, Jonathan Cook, is actually right in saying that "Biden or Trump will mean four more years of cheerleading for Israel."
Notes:
Michael Ledeen, "Creative Destruction," Jewish World Review, September 21, 2001.
Murray Friedman, The Neoconservative Revolution: Jewish Intellectuals and Public Policy (Cambridge: Cambridge University Press, 2005); Stefan Halper and Jonathan Clarke, America Alone: The Neo-Conservatives and the Global Order (Cambridge: Cambridge University Press, 2004); Muhammad Idrees Ahmad, The Road to Iraq: The Making of a Neoconservative War (Edinburgh: Edinburgh University Press, 2014); Michael MacDonald, Overreach: Delusions of Regime Change in Iraq (Cambridge: Harvard University Press, 2014). For similar studies, see Bernd Hamm, Devastating Society: The Neo-Conservative Assault on Democracy and Justice (Ann Arbor, MI: Pluto Press, 2005); John J. Mearsheimer and Stephen M. Walt, The Israel Lobby and U.S. Foreign Policy (New York: Farrar, Straus and Giroux, 2007).
Michael MacDonald, Overreach: Delusions of Regime Change in Iraq (Cambridge: Harvard University Press, 2014).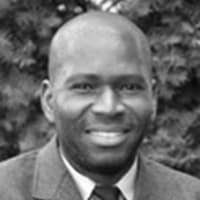 ATTENTION READERS
We See The World From All Sides and Want YOU To Be Fully Informed
In fact, intentional disinformation is a disgraceful scourge in media today. So to assuage any possible errant incorrect information posted herein, we strongly encourage you to seek corroboration from other non-VT sources before forming an educated opinion.
About VT
-
Policies & Disclosures
-
Comment Policy
Due to the nature of uncensored content posted by VT's fully independent international writers, VT cannot guarantee absolute validity. All content is owned by the author exclusively. Expressed opinions are NOT necessarily the views of VT, other authors, affiliates, advertisers, sponsors, partners, or technicians. Some content may be satirical in nature. All images are the full responsibility of the article author and NOT VT.