OPCW whistleblower privately praised for exposing doctored Syria report: Docs
…from PressTV, Tehran
[ Editor's Note: VT has extensively covered the Douma false flag chemical attack that was used to justify a US missile strike to blunt the Syrian Army offensive in the area, which it did.
The OPCW forever soiled its pants by not only editing their own professional inspector's report, but rewrote it to justify the US false flag attack against a non-existent Syrian chemical weapons program, as it had been earlier dismantled.
But once again, solely due to independent journalism, those who had access to some of the OPCW emails on the subject passed them along to be released, to honor Dr. Brendan for his being hung out to dry by his OPCW superiors.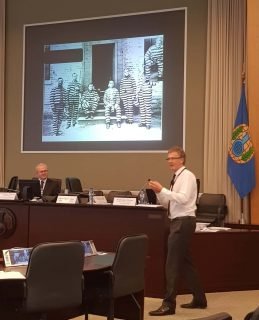 But even this victory is a bittersweet one, despite the OPCW having been caught as a "controlled entity," and not independent at all. However, this is not the only instance of it having happened inside these make-believe organisations.
We are not naïve enough to think these kinds of events should never happen. They always have and always will. But the big shame is that even when they are caught, nothing happens to them.
This seems to have been structured this way to limit the damage when exposures happen. Who can name even one top OPCW official? Who would someone go to register a legal complaint, and is there an entity that would even have jurisdiction to do so?
So what can we do? We can't get anyone fired. We don't have the power to defund the org. All I can think of would be to shut the OPCW down and start a new one in its place that does have outside oversight to prevent a charade like this, and with suitable punishments for faked reports.
It would be a nice Christmas present for us all. In the meantime, we will try to see if we can contact Dr. Whelan somehow to pass on our thanks. And we thank the little kid below and his father for their testimony on how the jihadis pretended to be treating them for a gas attack, when it was just dust from normal shelling… Jim W. Dean ]

Jim's Editor's Notes are solely crowdfunded via PayPal
Jim's work includes research, field trips, Heritage TV Legacy archiving & more. Thanks for helping. Click to donate >>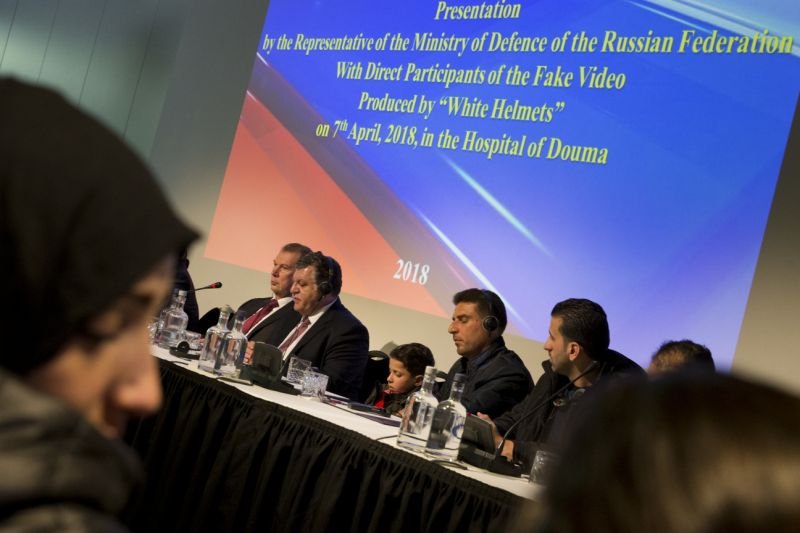 First published … December 08, 2020 
An investigative report shows how a senior expert with the UN chemical watchdog — who blew the whistle on its doctoring a report about Syria — was privately praised by the body's directors, who nonetheless failed to raise alarm about the fraud for political reasons.
In July 2018, the Organization for the Prohibition of Chemical Weapons (OPCW), as the watchdog is officially known, released a report alleging that Syria had conducted a chemical attack against Douma, one of its southwestern towns.
This September, Grayzone – an independent and reputable investigative news website – revealed how the report that was seeking to justify earlier Western missile attacks on the Arab country was issued after the OPCW heavily manipulated an original one.
The original report that had been compiled by, a 16-year OPCW veteran, had cleared the Syrian government of any role in the Douma attack.
Whelan found out about the manipulation, but was publicly rebuffed by the organization's senior officials. On Monday, Grayzone showed he earned praise for his integrity and courage in exposing the shenanigans.
"[Y]ou took all the steps to maintain your moral and professional integrity and that's what matters most," one OPCW director told him in an email found by the website.
"You produced a lot of knowledge and unselfishly shared every bit of what you know with others, enthusiastically. I thank you very much for this," another wrote to him.
"I want to commend you as well for your character and strong values, which have stood firm at times when it would have been easier to simply 'let it go' without fighting for what you believed was right," the second director noted. "Thank you for everything, it will be difficult to replace you…," he added.
One OPCW official, who also praised Whelan, however, feared that release of the original report would be helping the "Russian narrative."
According to Grayzone, this is "a tacit admission that the organization's independence and impartiality have become subordinate to geopolitics."
The Douma attack came when the Syrian army was about to win the battle against foreign-backed militants there.
The Western strikes that followed it, saw the United States, Britain, and France launching coordinated missile attacks against sites and research facilities near the Syrian capital Damascus and the western Syrian city of Homs.
The Western allies claimed at the time that the operation had sought to paralyze, what they called, the Syrian government's capability to produce chemicals.
The Syrian government surrendered its stockpiles of chemical weapons to a joint mission led by the UN and the OPCW in 2014.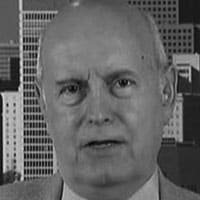 Jim W. Dean is VT Editor Emeritus.  He was an active editor on VT from 2010-2022.  He was involved in operations, development, and writing, plus an active schedule of TV and radio interviews.  He now writes and posts periodically for VT.
ATTENTION READERS
We See The World From All Sides and Want YOU To Be Fully Informed
In fact, intentional disinformation is a disgraceful scourge in media today. So to assuage any possible errant incorrect information posted herein, we strongly encourage you to seek corroboration from other non-VT sources before forming an educated opinion.
About VT
-
Policies & Disclosures
-
Comment Policy
Due to the nature of uncensored content posted by VT's fully independent international writers, VT cannot guarantee absolute validity. All content is owned by the author exclusively. Expressed opinions are NOT necessarily the views of VT, other authors, affiliates, advertisers, sponsors, partners, or technicians. Some content may be satirical in nature. All images are the full responsibility of the article author and NOT VT.