"Revenge is best served cold" – Folk wisdom
…from PressTV, Tehran
[ Editor's Note: Reading this actually cheered me up a bit. I had been thinking that Trump knew he had no way in hell to really win this, that he was just going through the motions to rile up the base to want revenge in 2022 and 2024.
I stand corrected.
I was thinking that why else would he have his circus legal team going into court after court with the most insane charges and then presenting their case with ' no credible evidence', a term we saw the judge use over and over.
Even when state court losses were appealed to Federal courts with new judges appointed by Trump denying appeals, I observed not a bit of doom and gloom in the Trump camp.
So I am thinking, there is no way these hardened long time politicians and political animals really think they are going to win this. They are grifters, and with each loss they just appeal for more funding to 'keep fighting' from their gullible followers.
Trump is quoted below saying the Supreme Court "screwed him". That is a pretty stupid thing to say if you plan to send any more appeals up the line. Our closet mafia boss turned president gets these two personalities mixed up, maybe from mixing his meds up.
The whining about the Supreme Court hearing this case shows how tone deaf the Trump Whitehouse is. Of course the Court has been following all the earlier court cases, and by turning down the most recent appeal, this is their ruling "No way Jose".
Nine Supreme Court Justices were not about to jump into the sinking Trump boat to go down with it. Unfortunately 3000 Americans are going to the Trump Covid graveyard, some of them singing his praises to the end.
The "Abandoner-in-Chief" left his post to spend all his time trying to steal the Biden win. Trump even tried to steal the credit for the vaccines, the work of countless others. His battle flag atop the Whitehouse just screams, "It's all about me, all me!"
Monday is when the state electors go to their respective legislatures to cast their ballots. It will be game, set, match then. The grifter lawyers will milk the Trump legal fund for as long as they can.
Donald will continue to tweet on his toilet in the morning, in his imaginary world, as the days tick off until the movers come. I sure hope housekeeping has taken a good inventory of all the silverware… Jim W. Dean ]

Jim's Editor's Notes are solely crowdfunded via PayPal
Jim's work includes research, field trips, Heritage TV Legacy archiving & more. Thanks for helping. Click to donate >>
First published … December 12, 2020
The US Supreme Court threw out the Texas-led bid to nullify election results in four battleground states to overturn the Democratic candidate Joe Biden's projected election win.
In a separate tweet, Trump complained that the Supreme Court had "screwed" him. However, he urged his supporters to continue to "fight on" against what he has claimed to be a "rigged election".
Trump supporters gather in DC to support president 
Trump refuses to accept the election result, citing claims of fraud in the disputed vote. Supporters of Trump are backing his claims by staging protest rallies in various cities. Trump supporters protest rallies are meant as a show of force on behalf of his camp.
A pro-Trump protest drew thousands of people in front of Supreme Court building, in Washington on Saturday. Organizers Stop The Steal, which is linked to pro-Trump operative Roger Stone, and church groups urged supporters to turn out to "Jericho Marches" and prayer rallies.
The demonstrations are planned at Washington's National Mall and in the capitals of Georgia, Pennsylvania, Michigan, Wisconsin, Nevada and Arizona, where Trump's campaign has questioned vote counts.
Trump touted the demonstrations in a tweet, saying "thousands" were gathering in DC to march in support of his efforts to overturn Biden's victory. He also indicated he planned to see supporters.
"Wow! Thousands of people forming in Washington (D.C.) for Stop the Steal. Didn't know about this, but I'll be seeing them! #MAGA," Trump tweeted.
Wow! Thousands of people forming in Washington (D.C.) for Stop the Steal. Didn't know about this, but I'll be seeing them! #MAGA

— Donald J. Trump (@realDonaldTrump) December 12, 2020
Trump's first national security adviser, Michael Flynn, addressed an event outside the Supreme Court in Washington, DC.
"We're in a spiritual battle for the heart and soul of this country," Flynn told those gathered. "We will win."
On Saturday, Trump continued to target the Supreme Court, claiming the rejection of the Texas-led bid was a "disgraceful" injustice.
In response to Fox News's Sean Hannity, Trump wrote, "This is a great and disgraceful miscarriage of justice. The people of the United States were cheated, and our Country disgraced. Never even given our day in Court!."
Meanwhile, the Supreme Court's rejection of the Texas-led bid is widely seen by legal experts as dealing a final blow to the Trump campaign's failed attempt to overturn election results. The Electoral College is set to formally vote on election results on December 14
On Monday,  the Electoral College will cast its ballots reflecting what media describe as the voters' choice of President-elect Biden. Biden is expected to win 306 electoral votes against Trump's 232 .
In the meantime, US House Speaker Nancy Pelosi issued a statement after the US Supreme Court rejected the Texas-led bid, targeting Republican lawmakers who colluded with Trump.
"The Court has rightly dismissed out of hand the extreme, unlawful and undemocratic GOP lawsuit to overturn the will of millions of American voters," she stated.
Pelosi shamed the lawmakers to stop going along with the Trump campaign's scheme to overturn the elections results.
"The 126 Republican Members that signed onto this lawsuit brought dishonor to the House.  Instead of upholding their oath to support and defend the Constitution, they chose to subvert the Constitution and undermine public trust in our sacred democratic institutions," she said.
"The pandemic is raging, with nearly 300,000 having died and tens of millions having lost jobs.  Strong, unified action is needed to crush the virus, and Republicans must once and for all end their election subversion – immediately," the Speaker warned.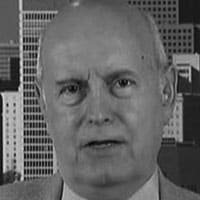 Jim W. Dean is VT Editor Emeritus.  He was an active editor on VT from 2010-2022.  He was involved in operations, development, and writing, plus an active schedule of TV and radio interviews.  He now writes and posts periodically for VT.
ATTENTION READERS
We See The World From All Sides and Want YOU To Be Fully Informed
In fact, intentional disinformation is a disgraceful scourge in media today. So to assuage any possible errant incorrect information posted herein, we strongly encourage you to seek corroboration from other non-VT sources before forming an educated opinion.
About VT
-
Policies & Disclosures
-
Comment Policy
Due to the nature of uncensored content posted by VT's fully independent international writers, VT cannot guarantee absolute validity. All content is owned by the author exclusively. Expressed opinions are NOT necessarily the views of VT, other authors, affiliates, advertisers, sponsors, partners, or technicians. Some content may be satirical in nature. All images are the full responsibility of the article author and NOT VT.